Do you love to travel? If so, it's important you have travel packing hacks so you don't risk leaving the absolute must-haves at home! Check out my favorite travel essentials for women that you'll want to be sure to pack on your next trip!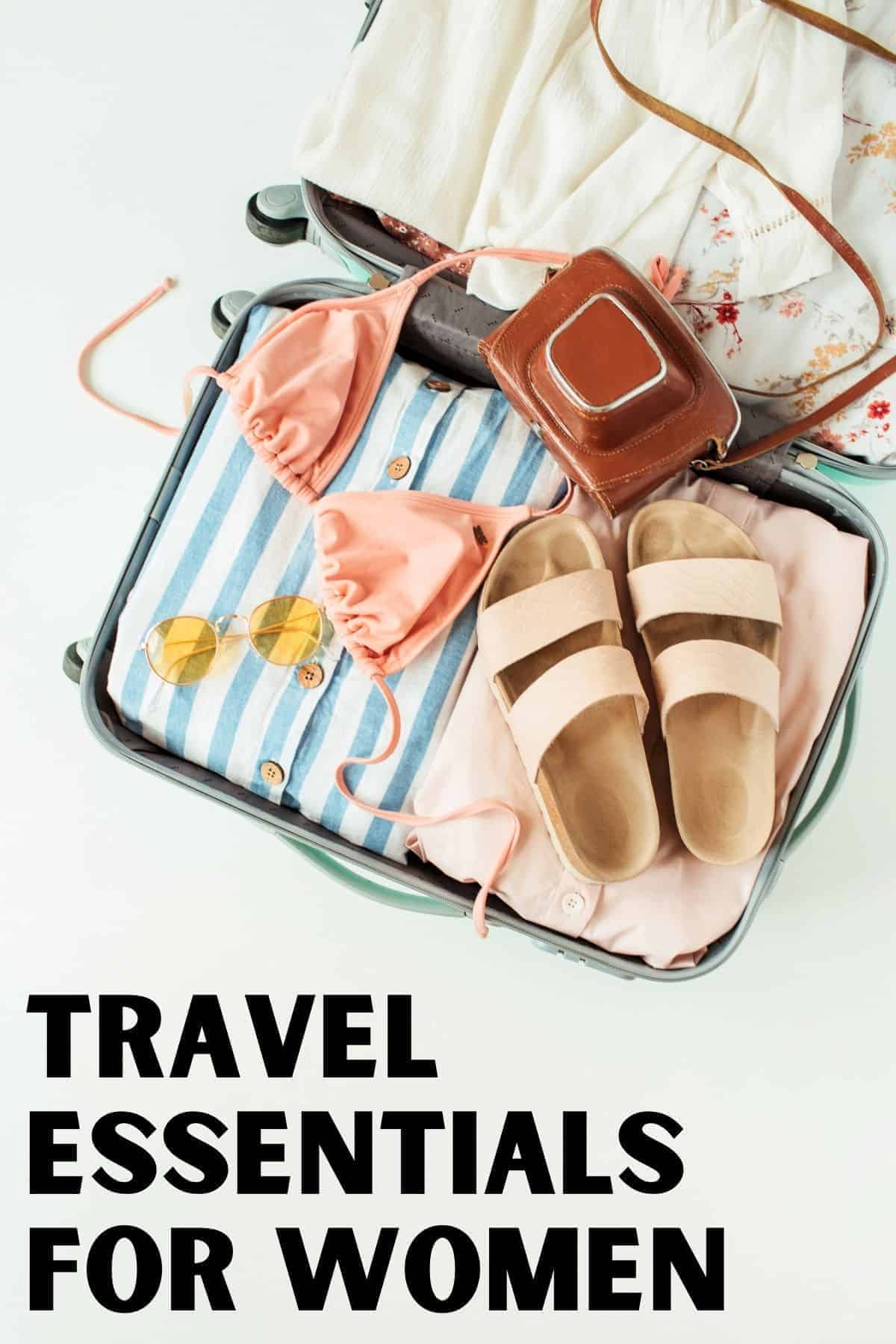 1. Camera and Camera Accessories
I have this as number one on the list because I NEVER go anywhere without my camera. My personal camera is a Canon EOS 80D and I absolutely love it! While cellphones take pretty decent pictures, I much prefer having my camera on me.
I always like to make sure I have an extra charged battery and an extra SD card. I prefer to use a 128GB SD card to ensure I have enough space for all of my photos! When I travel, I like to try and hit every spot I possibly can, which can lead to thousands of photos.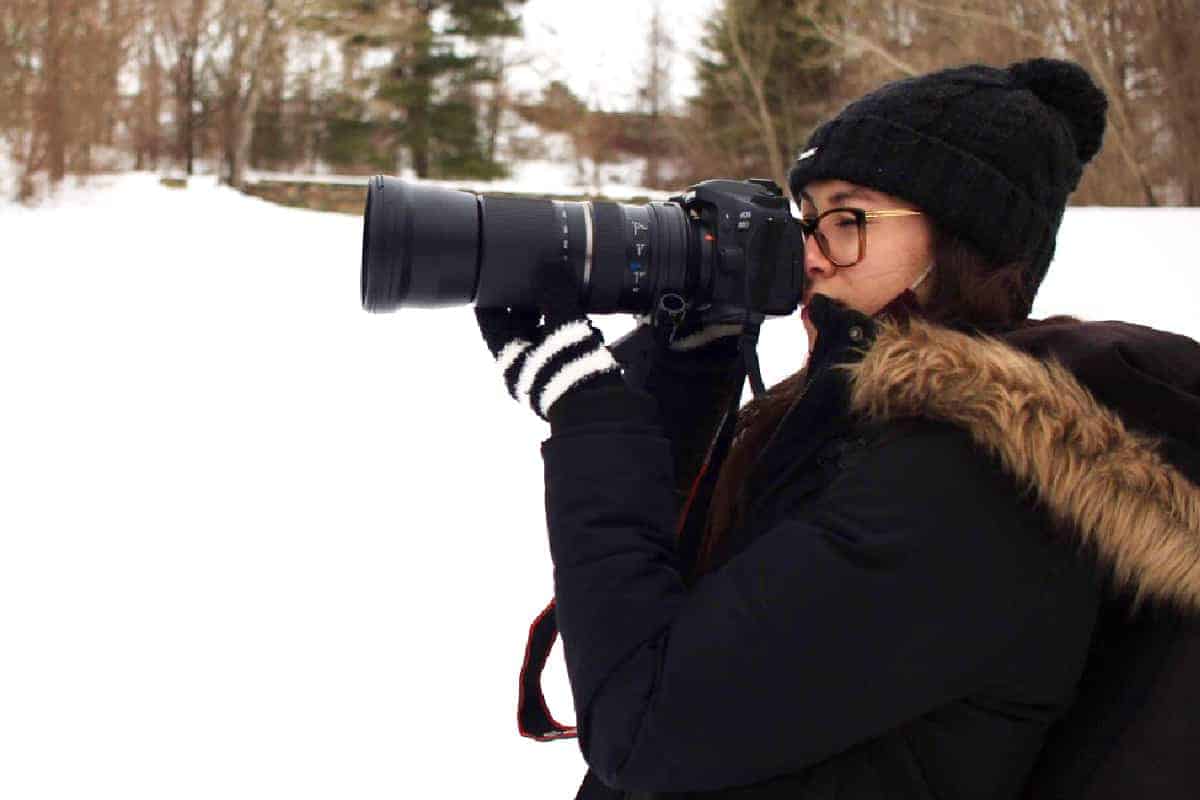 2. Portable Phone Charger
Right now my go to portable phone charger is a solar charging battery block. When I used regular charging blocks, they were ALWAYS dying. The solar charging block is great because as long as it's in the sun, it will stay charged! I like to leave mine on my dashboard in the car to ensure it's always charged.
3. Headphones
Headphones are a must have when traveling. While you might not need them while out and about on your vacation, they're great during the actual traveling. Noise-cancelling headphones are great for blocking out screaming babies on the airplane.
4. Chapstick
Nobody likes dry lips! Chapstick or lip balm is absolutely one of the top travel essentials for women. Being out and about during the day can cause dry lips. And if you're like me and wanting lots of pictures taken, you don't want dry lips ruining the picture! On top of keeping your lips looking soft, most chapsticks provide protection from the sun. My go to chapstick is Burt's Bee's All Weather SPF 15 Moisturizing Lip Balm.
5. Sunglasses
I never leave the house without my sunglasses. I'm one of those people who wears them even when it's cloudy out. Keeping your eyes comfortable and protected from the sun's harsh rays is extremely important. Polarized sunglasses are a great choice to protect your eyes from harsh rays.
6. Travel Pillow
Nobody wants to be uncomfortable during travel. That's where a travel pillow can come in handy! Whether you're traveling by plane, car, or train, a travel pillow will definitely come in handy. Try to get one with memory foam!
7. Travel Journal
Having a travel journal is a great way to write down the best parts of your trip! Write down the notable details of your trip so you can remember them and share or revisit favorite spots.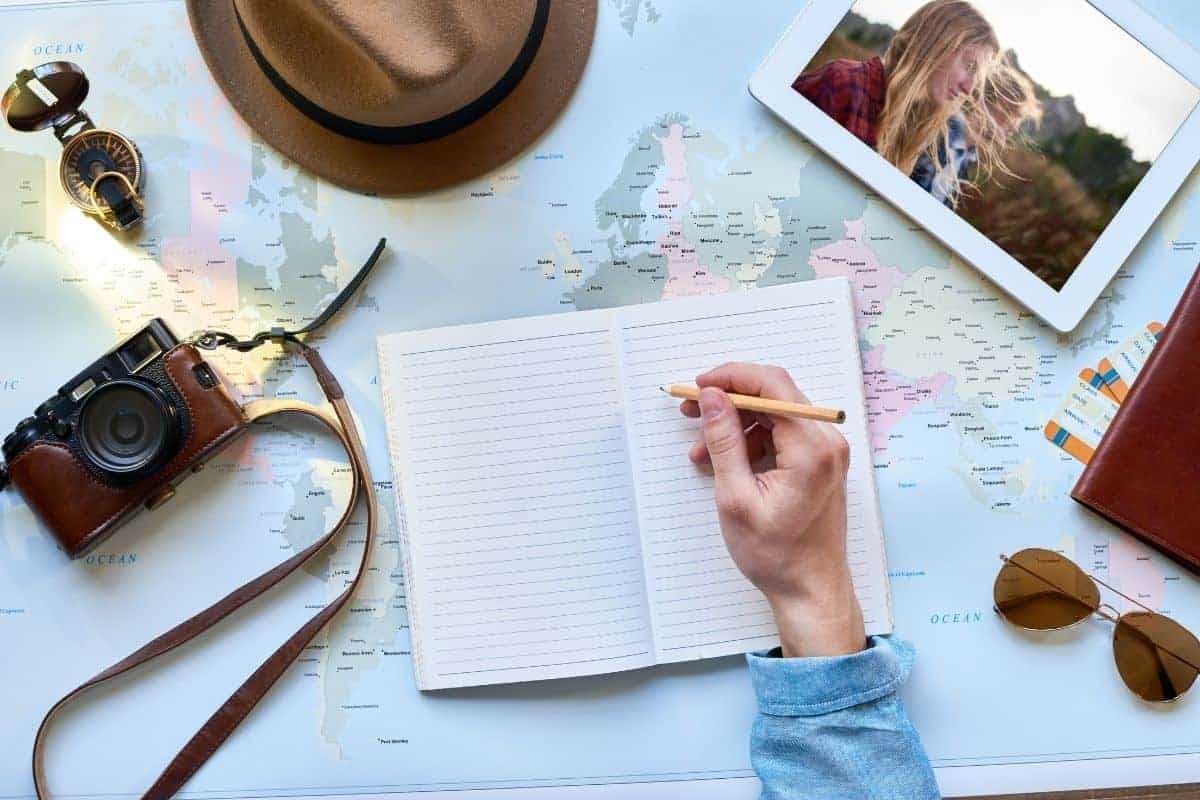 8. Sunscreen
Getting sunburned can ruin a whole vacation. Nobody wants to get fried and uncomfortable while on vacation. My favorite sunscreen is the Banana Boat Ultra Sport Sunscreen Stick. This sunscreen stick is so easy to apply and it can fit right in your purse.
9. After-Sun Lotion
If you happen to get burnt because you forgot to reapply the sunscreen, it'll be helpful to have after-sun lotion on hand. My favorite lotion is the Sun Bum Cool Down Aloe Vera Lotion. It works so well to relieve sunburn!
10. Feminine Products
Feminine products are a must whether you are traveling or not. I always have pads and tampons on hand. You never know if your period might come early!
11. Deodorant
Nothing is worse than smelling your own BO. But, it's definitely worse when you're traveling. Make sure you remember to pack your deodorant! You're sure to get sweaty while out and about enjoying your vacation!
12. Backpack
Backpacks are great to have if you'll be out all day. Backpacks are great for putting all the things you just can't fit in a purse. I use a backpack to hold my camera, snacks, my water bottles, and spare clothes.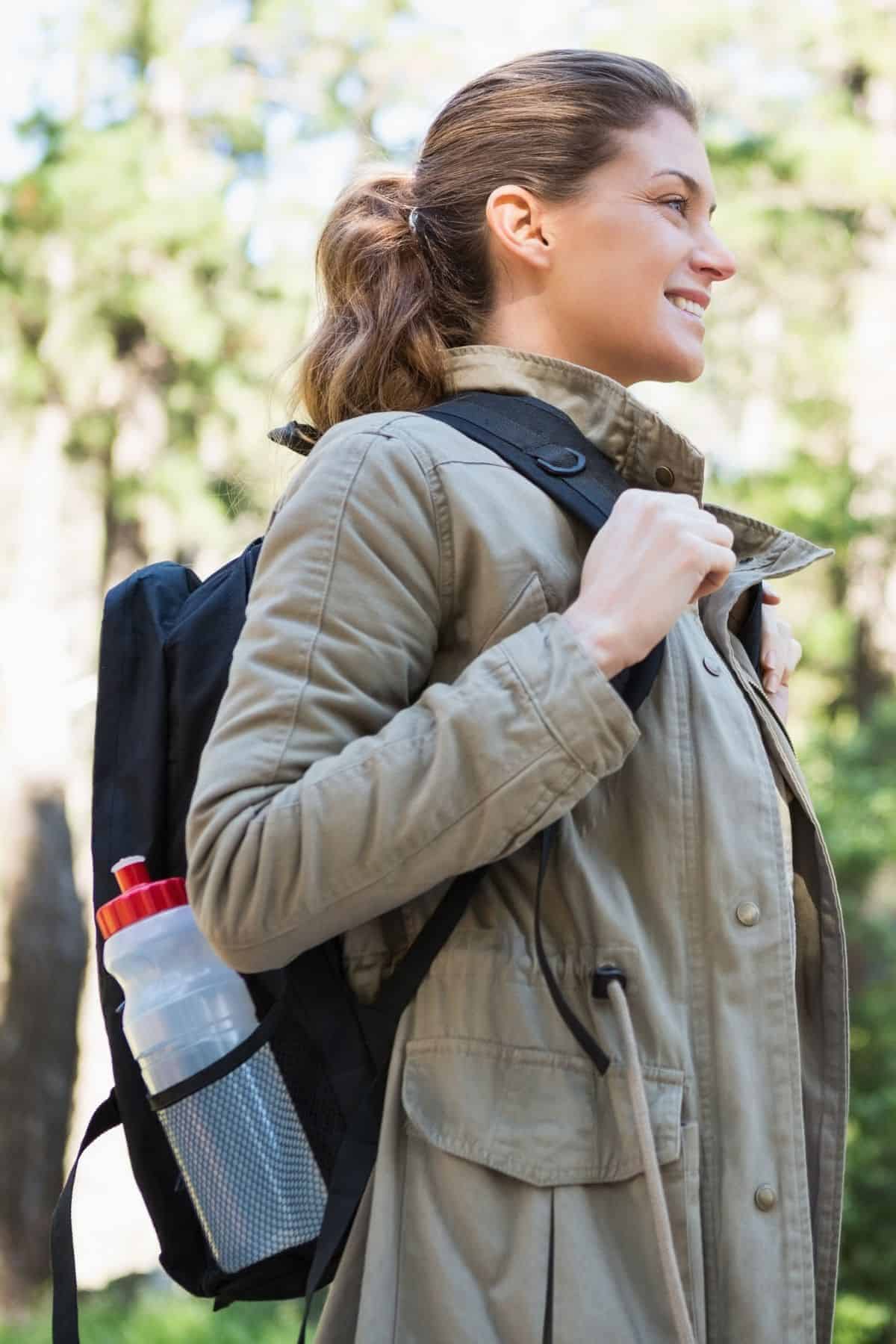 13. Crossbody Bag
For me, a crossbody bag is absolutely essential. If my purse isn't attached to me, I will forget it. I love crossbody bags because they won't fall off of me. They're perfect for carrying around the essentials, without having to lug around a big over the shoulder bag.
14. Transparent Toiletry Bag
A transparent toiletry bag is essential for traveling not only with fluids but also with makeup and other small toiletries. These are a must because they're TSA approved.
15. Comb and Hair Accessories
Have you ever forgotten a comb and tried to untangle your hair with your fingers? I have! It sucks. No matter where you're traveling to, you're probably going to need to comb your hair. Make sure you also remember hair ties. I will usually bring at least 5 hair ties because I am very good at losing them.
16. Travel Jewelry Case
Looking to bring some jewelry to go with all your cute picture perfect outfits? Get a travel jewelry case! They're great for storing earrings, necklaces, rings, and bracelets on the go. This will ensure they don't get lost in your suitcase!
17. Safety Alarm Keychain
A safety alarm keychain can help keep you safe while you're out. You can attach it to your bag or purse strap and pull the cord whenever needed. Undoubtedly, this alarm is one of the most useful traveling accessories for women.
18. Hidden Bra Wallet
If you're not a fan of carrying a bag, hidden bra wallets are a great alternative to keep your cards and money safe. It's great to keep your cash, credit card, pass port and other valuables from pickpockets and thieves.
19. Reusable Water Bottle With Filters
Staying hydrated is so important when you're on vacation! Dehydration can ruin a vacation. I always have at least two reusable water bottles on hand. I like the Brita Plastic Water Filter Bottle because it's so lightweight.
20. Makeup Remover
While we always remember to pack our makeup, it's essential you remember to bring your makeup remover too! You do not want to have to try removing waterproof makeup with soap, water, and a rough hotel washcloth. If you're worried about packing liquid makeup remover because it might spill, pack some makeup remover wipes!
Takeaways On Travel Essentials for Women
If you're looking to travel anytime soon, make sure you reference this list of travel essentials for women! It's great to make a list to ensure you don't leave anything behind when you leave for vacation.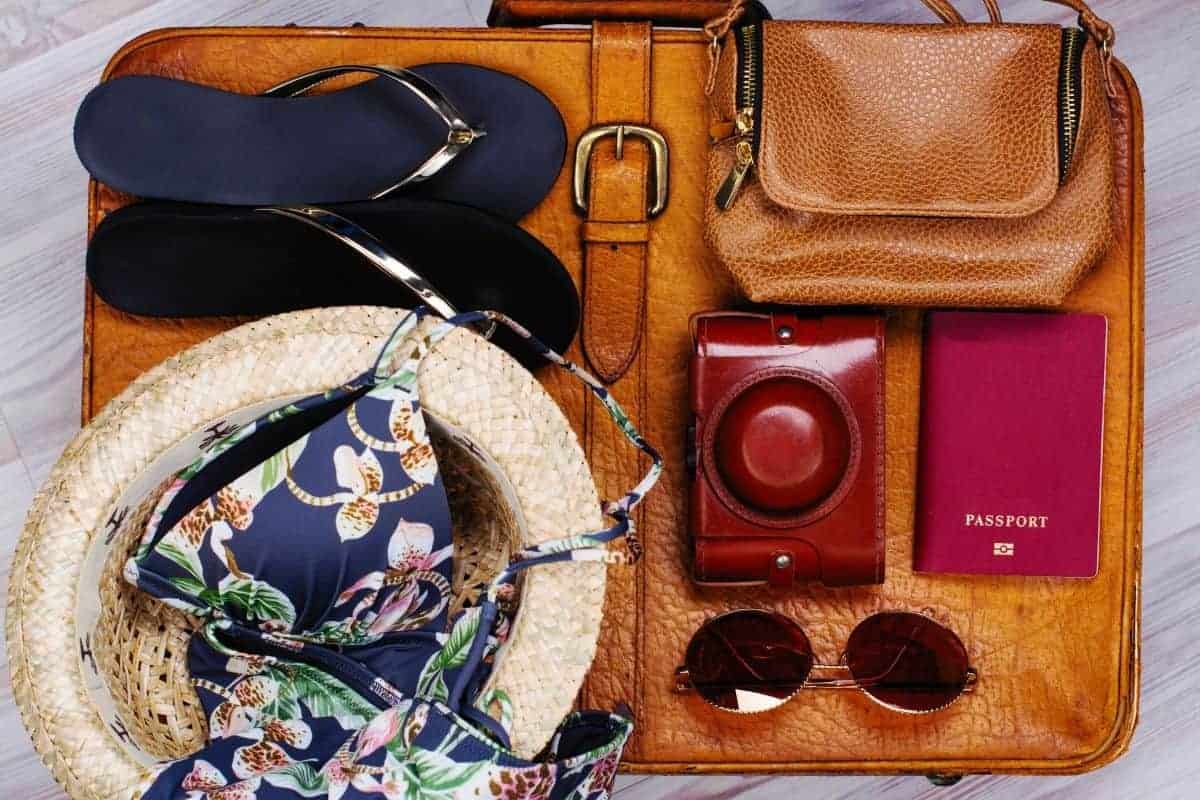 More Travel Tips
Looking for more travel tips to make your next getaway a bit easier? Check out: