Need more space? Try these simple kitchen organization hacks that don't require a large budget or skill.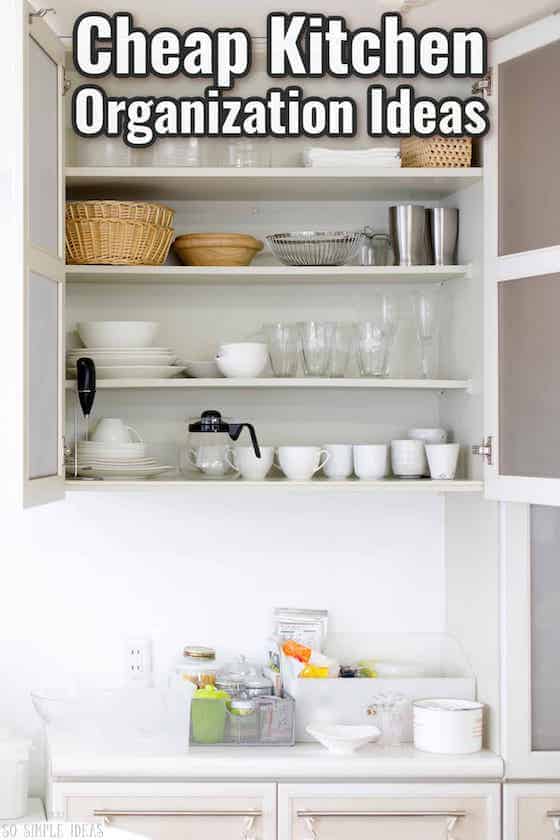 Do a Google search for organization hacks, there's a good chance the first thing you'll see is this "duel waterfall" wine rack. Cost: over $2,000.
If you're in the "one percent" perhaps, you, too, need to reorganize your living space.
However, the rest of these ideas are for the 99 percent.
Like the next thing you'll likely see when doing a Google search: this spice rack organizer from Home Depot. It only costs 10 dollars; that's way more in line with a 99-percenter budget.
But as you'll see later on there are even much cheaper ways to reorganize.
The top-ranking articles for DIY reorganization articles are numbered lists. For example, "873 best organization ideas on Pinterest."
Really? 873? Who has the time to sift through all of those? (If you do, consider yourself lucky to have the luxury of so much free time.)
For your convenience, here are a few of the best ideas. And these ideas share a couple traits: they are cheap and use everyday household items.
So let's get into it and review some simple kitchen organization hacks….
Best Kitchen Organization Hacks
Here's something you probably never thought of: using kitchen file folders to separate your fruits and veggies on your shelf.
Many people have large bowls for which to store room-temperature produce. But bowls take up a lot of space.
But kitchen file folders … that's very clever. For produce, clear file folders allow you to see your produce.
As for organizing under the sink, solid file folders and adhesive tape can save a lot of space. To see how this works, watch this video on Pinterest.
In addition to showing you how to attach file folders to doors under the sink, the video has very other impressive kitchen organization hacks. Without doubt, using adhesive hooks isn't a shocking revelation for you.
However, the producers of the Pinterest video use them in ways you might not expect. For example, you can hang pot lids. Who knew?
Perhaps the most impressive reorganization idea for small kitchens in the video is the DIY shelf that goes in between the fridge and the wall. The video shows you how to make the shelf that slides in a very tight space yet stores lots of things.
You will need to be a little handy to make the rolling pull-out pantry shelf. However, you can find somebody to help you put it together.
If you have a very small kitchen, you'll want to watch the video.
Many kitchen cabinets are littered with pot lids. Here's another way to resolve this problem: use this simple cabinet lid organizer. The price listed is $11.98 (Why not $11.99? Random, huh?)
Without doubt, you can probably find one cheaper….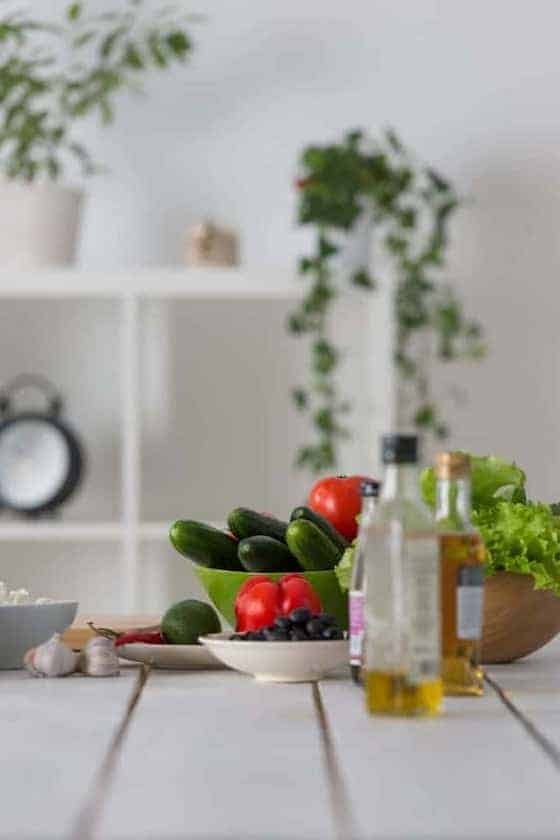 Dollar Store Kitchen Hacks
Speaking of which, if you're on a very tight budget or just like saving money, buy stuff from the dollar store. Storage baskets like this come to mind.
They also work great for rearranging the area under the sink.
Here's a pin that shows how orderly storage baskets under the sink look.
You can also use the adhesive hook ideas from the above Pinterest video.
The video shows you how to use the hooks on the doors under the sink to hang trash bags and other stuff that more often than not get in the way.
And if you don't know where to store your trash bags, you can buy some simple hooks and hang them like this.
Good Housekeeping isn't a source you'd likely think about for dollar store kitchen organization hacks.
However, the venerable institution has a dozen great ideas for maximizing space. For example, if your pantry is cluttered with coffee mugs, use a coat rack to hang them from the wall. Genius!
Another clever idea from GH is installing a cork board on the inside of your pantry door. You can hang measuring cups and other stuff that usually gets in the way.
Let's leave you with one more GH tip: hang pots from a towel holder. As GH astutely observes, pots and pans are the clunkiest items in the kitchen.
And all it takes to unclutter your cabinets is a simple horizontal bar on the side of a cabinet. Thanks for the helpful tip, GH!
Cutting boards also tend to get in the way. BuzzFeed recommends tension rods to securely store them.
Alternatively, you can use a wire rack and zip ties to secure them on the inside of the cabinet door.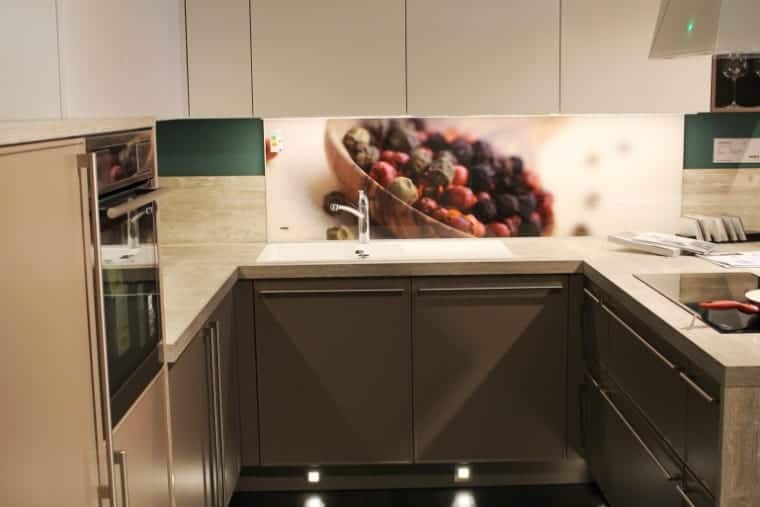 Cheap Kitchen Organizing Ideas
In addition to file holders, magazine storage bins can hold a variety of items.
Small wire racks can also hold clunky canned goods.
In tight kitchen spaces, some people put their spices on a shelf above the oven. But the problem with this arrangement is that the spices can become clumped after being exposed to heat time and time again.
To resolve this problem, you can buy small plastic baskets and place magnets on the back of them. Then, you simply attach the baskets to the side of your fridge.
Another simple yet effective way to organize your space is to use bins and baskets.
The Domestic Geek suggests placing bins in your fridge to organize items.
The blog, Livabl, also has a clever way to transform a simple shower caddie into a produce organizer.
The same blog also recommends using an over the sink shelf to create extra space; hanging a shoe organizer inside the pantry door; using CD racks to tame unruly container lids; and hanging cleaning supplies under the sink from a rod.
One more of the unique kitchen organization hacks from Livabl is turning your fridge into a modern piece of art. To do this, apply magnets to the back of spice tins. Hang the tins from the top of the fridge.
There's no shortage of creative de-cluttering ideas out there. However, the overwhelming majority of them seem to involve adhesive hooks, wire racks and simple plastic bins.