There's no getting around it: kids cost money. But with some simple DIY school hacks, you can make sure your kids are well-equipped for school for pennies on the dollar.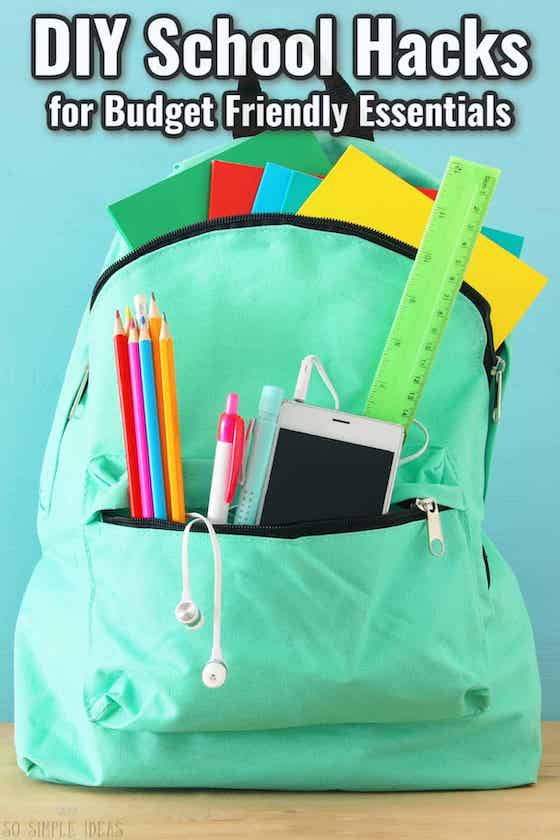 Expect to spend over $600 on your kids this school year. Actually, check that, make that over $600 per kid.
According to statistics by The National Retail Federation, total spending for K-12 (as well as college) necessities will top $80 billion.
And that's not even including tuition.
If you're looking for ways to save money, including for school supplies let's explore some of the best ideas we've found on the web.
Other ideas included here will help your kids deal with the hectic pace and hormonal changes of middle school.
Let's dive in with some….
DIY School Hacks
For those who really want or need to pinch pennies, here's an ingenious idea.
Don't splurge on new erasers. Instead, this DIY crafts blog suggests tearing a morsel of bread from a sandwich.
Yes, apparently bread can erase pencil marks and in the past was indeed used to erase graphite before the invention of rubber.
Another way to erase is dipping some lemon juice on a Q-tip or cotton pad. This works especially well on highlighter marks.
If you're buying used textbooks that are filled with a previous student's highlighter marks, the lemon juice and Q-tip trick can make the books look brand new.
Here's another one of the most interesting school hacks we found….
Remember from your school days how annoying stapling papers was? It turns out you can fasten papers together without staplers by using a sharp knife or a pair of scissors.
What you do is cut a small slot through the corner of your stack of papers. Make sure the hole goes through all pages.
Then, fold the corner of the stack over and through the slot.
"It is not the most secure solution, but it sure is better than just folding over the corner and hoping it holds," says the DIY crafts blog.
The blog has one more clever trick we like. Remember basic arithmetic flash cards? Those are so ancient.
A novel surrogate for math flash cards repurposes Styrofoam or paper cups. Take three cups. Place number around the rims of one of the cups.
On another, put the plus, minus, divide and multiply signs. And on the third cup, place the equal sign and answer.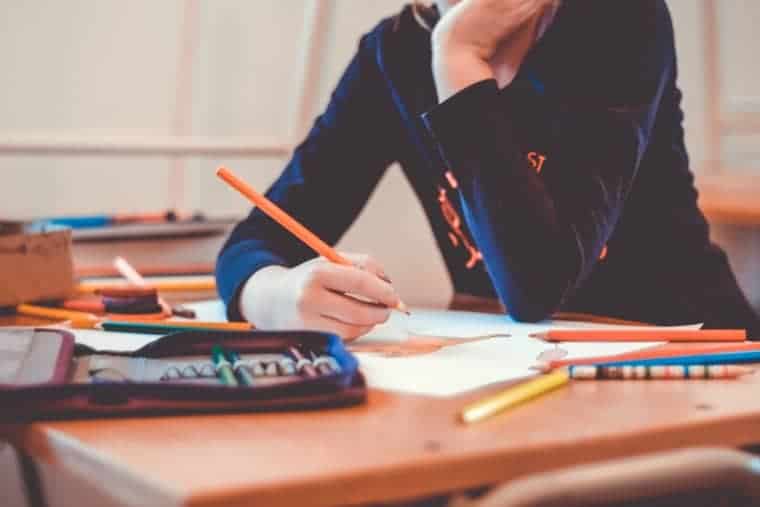 More Clever DIY School Hacks
From this blog comes a neat idea for organizing school supplies….
A mom recommends keeping homework supplies (highlighters, pencils, crayons, rulers, paper clips, etc.) in one spot. But here's how to do it in case space is tight. (Check out more organizing hacks here.)
To make a homework station bin, the mommy blogger recommends buying all the school supplies at a dollar store. She claims everything cost her no more than $30.
You can take a basic shower caddy and decorate it with colorful duct tape (also called "Washi tape".)
The momma also purchased tumblers to decorate and store pencils and highlighters.
Small plastic containers in the kitchen section from the dollar store make an excellent storage spot for paper clips and other small nick-knacks.
Period Life Hacks for School
Buying supplies on the cheap and organizing them for young kids is one thing. But dealing with a daughter who is going through hormonal changes can be challenging.
Don't let the transition into young womanhood take your daughter by surprise.
Have a conversation with her before the school year starts and tell her what to expect when she'll have her first menstrual cycle.
And don't leave out the messy details. After you're done explaining the physiological possibilities, including sartorial emergencies, teach your daughter these school hacks for dealing with a period.
First of all, let's fast-forward to when your daughter already has experienced her first cycle. If this is the case, WikiHow recommends tracking the cycle and wearing a pantyliner the week the next cycle is due.
There are several smart phone apps that can track menstrual cycles.
Period Hacks cont'd
Teach your daughter to carry pads, tampons, pantyliners, etc. throughout the school year.
And store feminine hygiene products everywhere you can: lockers, your purse, backpack, car, gym bag, friend's houses.
However, tell your daughter to think of other not so obvious places to stash feminine hygiene products: pencil cases, binders, even her boots if she can't carry a large purse or handbag.
WikiHow also says consider using menstrual cups. They last up to 10 hours.
You can't feel the cups, and though they aren't as popular as tampons and pads, WikiHow says they are just as safe.
In addition, another period life hack is storing extra pairs of underwear in various spots. And also store chocolate in a cool, dark place in case PMS symptoms strike.
(Also keep some over-the-counter medicine handy for the same reason.)
And if all else fails, WikiHow has a hack for creating an emergency pad: wrap toilet paper around your hand at least ten times. Place the TP lengthwise in your underwear….
….Then, take another long piece of TP and wrap it around the pad and your underwear another 8-10 times. The emergency pad should now be securely in place.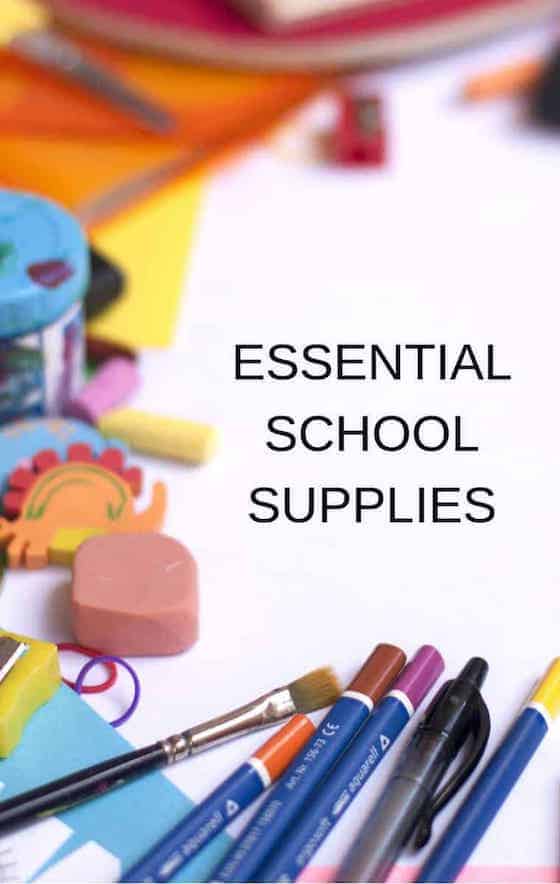 School Supplies Hacks
Let's get back to buying school supplies for your kids. As you read at the beginning of this post, you can end up spending a small fortune on school supplies.
Multiply the yearly figure times 12-plus years of school and that sum might be the equivalent of a semester of college tuition.
To save money, follow some advice from The Krazy Coupon Lady.
She recommends joining Office Depot's rewards program and checking out deals at Staples stores.
An obvious money-saving tip is buying supplies such as calculators at dollar stores.
The coupon blogger also recommends notebooks with tear-out pages and accordion file folders with tabs for each subject.
These work well because your kid can take notes in class, then insert the pages and any handouts into the designated slot. And at the week's end, says the coupon blogger, your kid can empty all the materials into a color-coded filing system at home for safekeeping.
Got any clever school hacks of your own? Leave a comment.