Why deal with the hassles of driving, parking, and crowds when you can just have cool stuff delivered to your home? Check out the best subscription boxes for women, including food, makeup and clothing.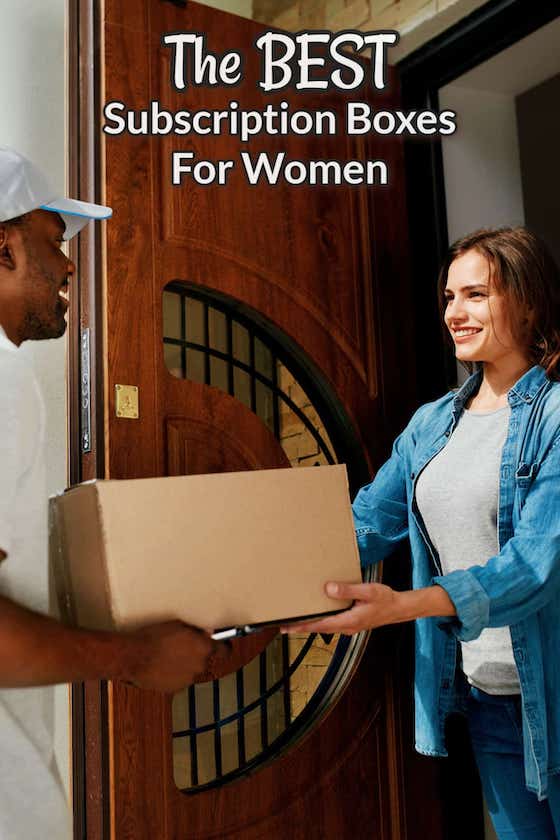 Who doesn't love getting gifts? But you usually only get gifts a couple times a year for your birthday and for Christmas or Hanukkah.
It's usually only special occasions like getting married or having a baby shower when you get extra gifts. However, baby shower gifts aren't usually for you, they're for baby.
If you love getting gifts and want to receive them more often, consider getting a subscription gift box. In addition to the enjoyment of receiving something new every month, you'll also save time by not having to research online.
You can also save money by not having to burn gas driving. Plus, you won't be tempted by all those deals you find in the mall.
Frequently Asked Questions About Subscription Boxes
Before taking a closer look at specific monthly subscription boxes for women, let's answer some of the most common questions. If you've never subscribed to a monthly box, you may not know what to expect.
How do subscription boxes work?
It's simple. They get shipped to your home. Most programs ship monthly. However, some ship more often while others you may be able to control shipping to every other month.
Although there are probably only, say, about a half dozen categories you can name on the top of your head, there are several hundred different kinds of subscription box memberships.
You can order razor blades and other shaving necessities. There's hand-made jewelry boxes; pet food and toys; stuff for babies; gourmet snack boxes; wine, beer and liquor subscriptions; video games and much more….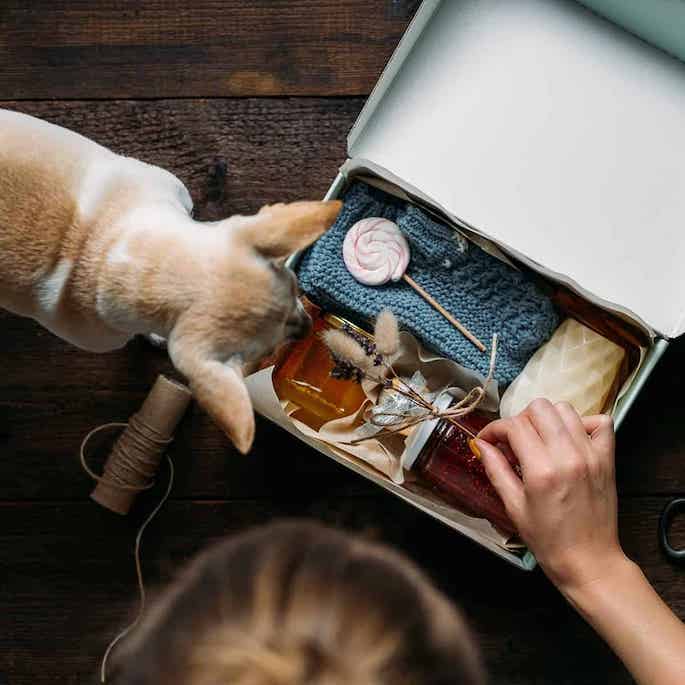 Can you cancel a subscription box?
It should be very easy to cancel any subscription you sign up for. If the guidelines or instructions for how to cancel are hard to find or ambiguous, don't buy it. When a company requires that you have to notify them in writing, don't bother signing up.
Canceling should be as easy as clicking a link or two. If a company's policy is canceling via email, be very skeptical, as it could take days, if not weeks before the company responds.
Any eCommerce that operates a subscription model should be able to instantly process order pauses or cancellations.
How much do boxes cost?
It totally depends on the product. Having a box of shaving blades sent to your home can cost under $10.
Luxury boxes can cost upwards of $150 for boutique jewelry and accessory boxes. Some higher-end subscriptions ship quarterly, so you only have to pay 4 times per year instead of 12.
Now that you know a little more about them, let's take a look at a few of the most common types of boxes for women….
Best Makeup Subscription Boxes
Want the easiest way to save money on makeup? Get free samples delivered to your home. In addition, you can also feed your cravings for skin care products by purchasing a subscription box.
Of course, not all boxes are created equal. You'll have to decide what's the best model for you: budget, value, or quality.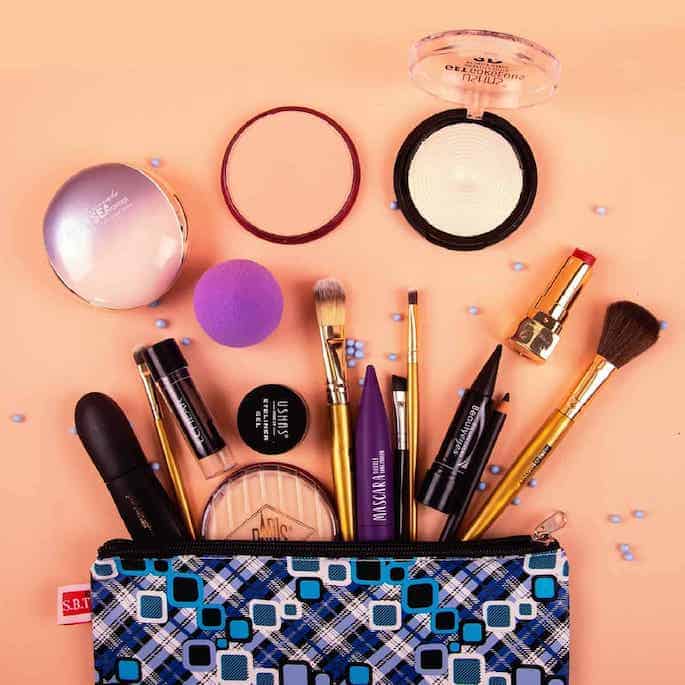 Ipsy
If you're trying to keep costs down, Ipsy is one of the most well-known affordable recurring monthly delivery companies for makeup. To sign up, first you'll need to take a beauty quiz. You'll be asked about the following:
your skin tone
eye and hair color
comfort level with makeup (3 choices)
brands you currently use (or would like to; you don't have to answer this one)
favorite types of makeup products (answer optional)
same for skin, nail and hair products (answer optional)
shades you prefer (answer optional)
scents (notes) you'd like to smell (answer optional)
stores where you usually shop (answer optional)
skin concerns
hair concern
That might seem like a lot of info just to get a company to send you makeup. You can expect a blend of high-end and drugstore products, a combo of makeup and skincare, and bonus beauty tools. But it costs as little as $12, so the extra work is worth it.
For $25, you can get Ipsy's Glam Bag Plus. This subscription offers 5 full-size products from well-known and up-and-coming brands. Additionally, the selection is customized to your personal preferences!
Birchbox
Birchbox is another box that gives bang for your bucks. For just $15, you can treat yourself or a friend to a beauty box and get free personal-size samples sent for free, starting on the second month of your delivery. Not bad for getting five products sent each month!
Kinder
If you're looking for a vegan and eco-friendly subscription box, Kinder Beauty Box is a great option. It comes in eco-friendly packaging and is filled with 100% vegan, cruelty-free makeup, skincare, haircare, and more. This box starts at $26 a month, but you can save by subscribing for a longer period of time!
Vegancuts
Another great vegan and cruelty-free option is Vegancuts Beauty Box. Each month, you'll receive 4-7 full and sample size cruelty-free beauty must-haves. These products range from cosmetics to skincare to haircare. All items are void of toxic ingredients and animal byproducts. The cost is $24.95 a month.
Best Food Subscription Boxes
You can get all kinds of foods shipped right to your door. Plus, there's a box for just about any cuisine, diet, or taste buds.
Easy Meal Preparation
Thanks in big part to the popularity of companies like Blue Apron, food subscription boxes are becoming more popular. Now, if you have little time between work and taking care of your family to prepare healthy meals, it makes sense to sign up for a meal delivery plan.
However, if you're looking to save money, full meal delivery plans are pricey. They run about $10 a meal. That's not bad for a healthy meal you don't have to cook yourself. However, if you want to save money on eating out, meal plans might not save you a lot.
What you get for $10 from Blue Apron and other similar services is all the ingredients and instructions for meal prep.
"Wait…you mean to tell me that I still have to cook the meal?"
Yes, yes you do. What did you expect, an entree that's piping hot you can just take out of the bag? This isn't like DoorDash or UberEats, where a local restaurant will deliver you a fresh meal in 30 minutes.
However, you still save time by not having to go to the food store and cut, chop and prepare ingredients. Check out Freshly, Hello Fresh, Home Chef, Snap Kitchen, and regional/local meal prep delivery operations.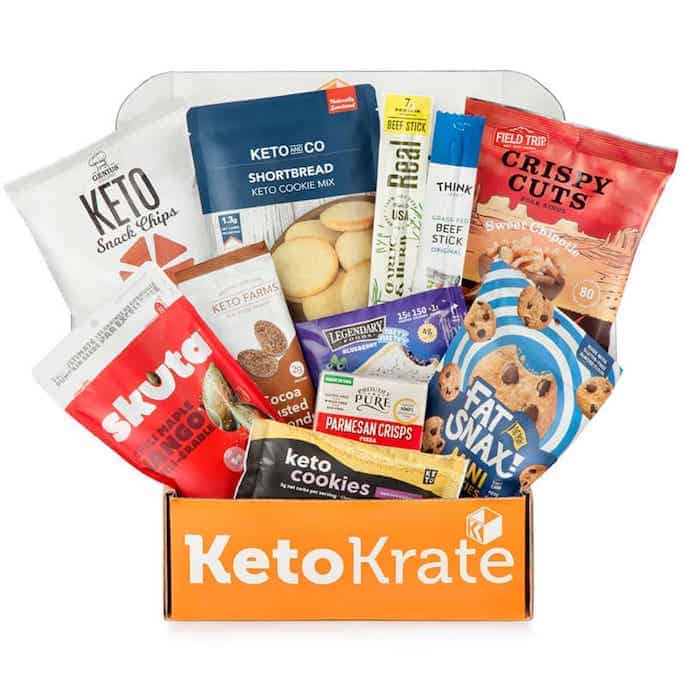 Keto Snacks
If you're on a keto diet, there's a subscription box for you too! Keto Krate sends keto-friendly snacks to your door monthly. You'll get a variety of sweet and savory snacks that you can enjoy guilt-free.
High Quality Meats
Wouldn't it be great if you could have high-quality meat delivered right to your door? It's possible now with the Butcher Box subscription! These boxes feature 100% grass-fed beef, free-range organic chicken, humanely raised pork, and wild-caught seafood.
Shipping is always free, and they will ship on your schedule. Boxes start at $129 month. For $129 a month, you'll get 8-11 pounds of meat that's good for about 24 meals. It's a great value.
Wine Lovers
If you're looking for some wine to go with your meals, the Winc subscription box is just for you. When you sign up, you will take a quiz about your preferences so the wines are catered to your liking.
You also have the option to pick the wine you'd like delivered. Prices vary, but you can get this box delivered for as little as $13.
More Food Options
To review the most popular food subscription boxes, check out Mashable's review here. Keep in mind, half the list is for snacks and candy.
Best Clothing Subscription Boxes
If you're a shopaholic and love adding to your wardrobe, there are plenty of websites that offer wardrobe therapy delivered to your door.
Stich Fix
Stitch Fix is a great service to use to get clothes that are styled for you sent directly to your door! When you sign up, you will take an in-depth survey of your sizes, your style, and your price range preferences.
You get to choose when you'd like to receive your delivery and then your stylist will handpick five clothing and accessory items based on your style profile. Keep what you love and return what you don't. The styling fee is only $20!
Wantable Style Edit
Another subscription box to check out is Wantable Style Edit. There are two different plans to choose from – the Style Edit and the Active Edit.
When you sign up, you will take a quiz so they can get to know your style. Then, a stylist will pick pieces based on your style to get shipped right to your house!
This box is similar to Stitch Fix because you can return what you don't like and the styling fee is $20.
Do you have a subscription membership? Leave a comment….