Wondering how to get free makeup samples by mail? It's actually not that hard. You just have to be willing to give up something in exchange that you may not like.


What's in your cosmetic essentials kit?
Foundation? Check. $35.
Concealer? Gotta have it. Tack on another $30.
Volumizing mascara? Wouldn't be caught dead without it on a date? If so, that'll set you back $25.
Brow definer? Add it to the cart for $25.
Eyeshadow? But of course. Splurge for $30.
Blush? Can't go without it? A high-end brand will run you $40.
And let's not forget about the lip balm, liquid lipstick, eyeliner, highlighter, eye pencils, toners, masks and serums.
As you can see, having a full line of cosmetics can cost well northwards of a couple hundred dollars.
But there are ways to get complementary cosmetics to help you save money. And it's a one of the many productive things to do when bored.
Free Cosmetic Samples
A Google search for "free makeup samples" yields 135 million results. Clearly, there aren't that many websites or cosmetic companies.
However, there are dozens of websites where you can indeed get complimentary mini products.
Let's take a look at one example.
PinchMe and its community of "pinchers" seems to be a legit, no-scam enterprise.
Here's how it works.
In essence, you get stuff merely for creating an account and sharing your opinion about the products you get by mail.
Why do companies give product away at no cost to you? Especially if you don't have to enter credit card information.
(PinchMe does not require you to enter credit card info.)
Brands require customer (and potential customer) feedback from hundreds of people.
Without the feedback, companies like Sephora have no idea whether or not the products they're creating are any good.
These brands must determine if their products are deemed a good value.
In addition, companies need to know if consumers think highly enough of their products to recommend them to friends.
This is why it's easy to get free makeup samples.
Keep in mind, however, that the stuff you'll get won't last long.
The cosmetic company ends up winning out in the long run if you like their product and end up buying the regular size.
Basically, the company is banking on you becoming a lifetime loyal brand advocate.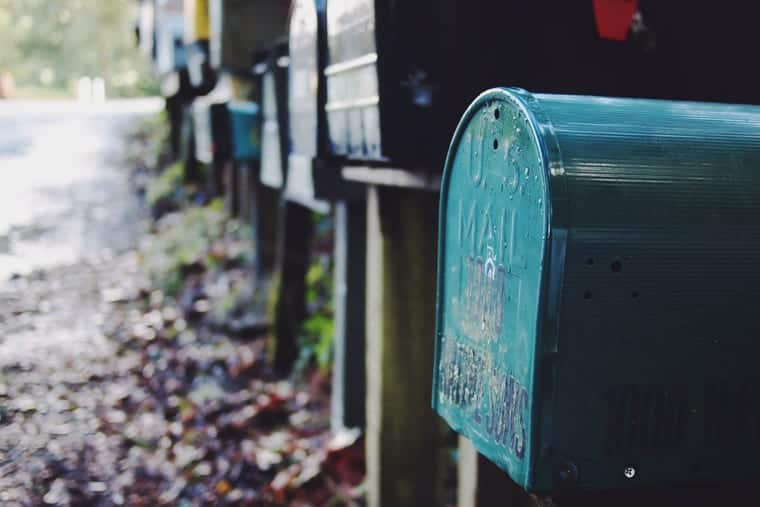 PinchMe For Free Makeup Samples By Mail
Make sure to read the fine print on websites that promote complementary products.
Avoid any websites that make you pay a cent for a membership.
An offer should be transparent and let you know if there's a trial period, and, ultimately, a monthly or yearly fee.
PinchMe.com doesn't charge any money for an account. They likely make money directly from the cosmetic companies to promote their goods.
A reputable website also won't make you pay for shipping. It wouldn't be free if you had to pay $5.95 for a sample that weighs less than a feather.
The PinchMe website simply requires you to fill out a profile. Companies pay dearly for consumer profiles.
High-end brands want to know your spending habits and consumer metrics such as age, income, level of education, etc.
If you're leery of having your data mined and traded, it's probably best to avoid getting free makeup samples.
However, if it's product you desire, certain websites such as PinchMe advertise even more ways to get stuff without paying.
For example, there are social media giveaways (PinchMe has a live Facebook event once a month, "Sample Tuesdays.")
Just make sure your home address is current on your Facebook profile. PinchMe uses this profile address to ship your package.
Again, all giveaway websites want from you is to answer questions about your shopping habits.
It might seem like a no-brainer.

Indeed, it can be a win-win situation for consumers and brands. Just be prepared to get hooked on a product if you like it. You're not going to be able to get the same product at no cost over and over again.
(Unless, perhaps, you're a very successful YouTube influencer. But there's only so many of those….)
The Kind Of Products You Can Get
Let's once again use PinchMe as an example. Currently, there are a few products you can get at no cost from BIORÉ.
This includes a self-heating one-minute mask, a deep-cleansing pore strip, micellar water (makeup remover) and baking soda acne cleansing foam.
OhYes!It'sFree is another website where you can get stuff mailed to you at no cost. The site's latest no-cost mailers include mascara, eyeliner, foundation and lipstick.
The website says:
"Wondering how to get free makeup samples by mail? Simply find the samples your [sic] interested in and follow the instructions to request your freebie. Be patient for the delivery time and the next thing you know, you'll get free makeup in the mail. It's just that easy!"
Specifically, OhYes! currently offers Hyaluronic Acid Intensifier from SkinCueticals. It also offers argan oil from HSI. (OK, that's a haircare product, but that's closely related to beauty).
OhYes! also lists other ways that shoppers can take advantage of free makeup samples besides signing up for an account on its website. For example, July 29th is National Lipstick Day in case you didn't know. MAC Cosmetics offers lipstick freebies in its retail locations.
There's also the promise of no-cost tinted SPF 30 Moisturizer from First Aid Beauty on their Facebook page.
Another helpful tip (buy by the time you read this will likely be outdated):
OhYes! recommends visiting Clinique's Facebook page. There, you'll find a post where you can sign up to score a free sample of their Acne Solutions Clearing Gel at Macy's.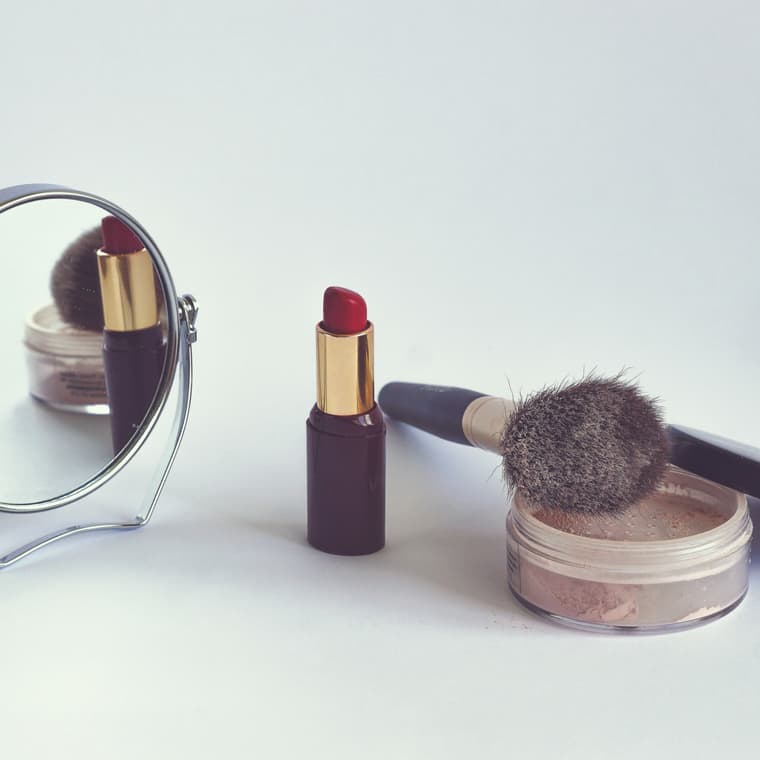 Is There A Catch To Free Mini Makeup Samples?
You're probably familiar with the expression "there's no such thing as a free lunch."

But can you get freebies without being scammed?
Yes, you can.
However, there are some things to keep in mind about even the most legitimate of websites offering stuff at no cost…..
Some offers will take you through a confusing maze of external websites. And when you enter your personal information on a website that takes you to another website, expect to receive lots more promotional emails. Or even annoying phone calls and text alerts.
It might be possible to opt out of third-party offers. However, most often, it's difficult to do so.
And certainly, there are websites that are total scams. Do your research before signing up for an account.
Visit the Federal Trade Commission (FTC) website to see if a certain company or website has any complaints lodged against it.
A company, Conversion Marketing, had to pay nearly $500,000 in fees, says this FTC report.
The FTC article claims the defendants promised "free" samples of tooth whitening kits, then debited consumers' accounts without their authorization.
Furthermore, the FTC alleges the defendants made false claims about their weight-loss patches. To pour salt on the wound, they called consumers listed on the National Do Not Call Registry.
Another company, Nutraclick, had over 70,000 complaints filed against it, says this legal website.
The FTC claims Nutraclick failed to clearly disclose to people who requested free makeup samples, that they would be enrolled in a membership program and billed up to $79.99 per month. The fine print said that the consumers had to cancel within an 18-day trial period.
In conclusion, let the buyer beware … even if it's free.