Buying a day planner can be expensive. But instead of buying, you can make your own with these cool DIY planner ideas. It's so easy to make a custom one yourself.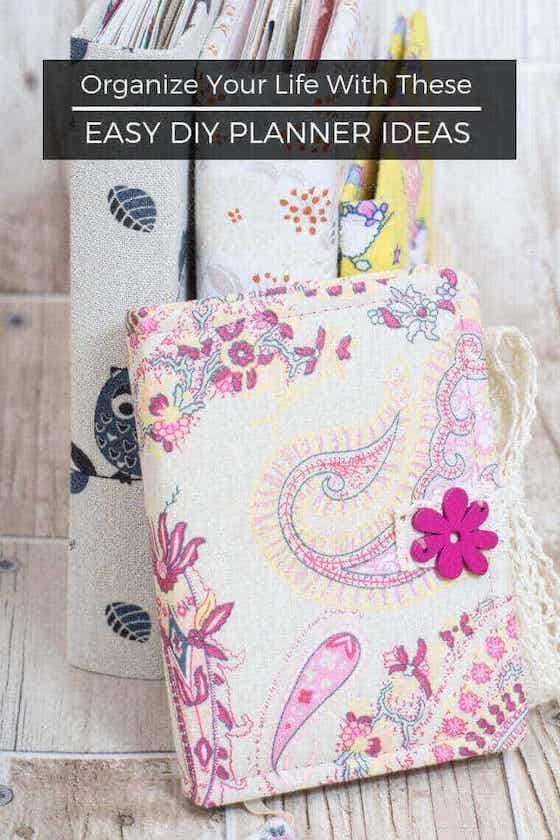 If you Google do it yourself planners there are well over 100 million search results.
Wait a second. Isn't this the 21-st century. Aren't people planning their lives and booking appointments with their smart phone or Google calendar?
Are there really that many people still keeping a monthly calendar old-school style?
It appears so.
Paper calendars and planners are still items people want and need despite all the organizing apps that are literally at our fingertips.
Before exploring ways you can make your own DIY planner, let's first look at the why…
Paper Matters
For some people, a simple reason why paper planners still matter is because of nostalgia. Others prefer to see appointments and ideas on a paper medium rather than a screen.
Also, if you have a lot of appointments and thoughts mapped out on paper, it helps to see the paper in front of you. In comparison, with a smart phone, you have to open a calendar or organization app to see what's in store for the day.
Furthermore, paper calendars give you plenty of space to access future appointments in an easy way. Even the largest smart phone screens require accessing the calendar rather than having it right in front of your eyes.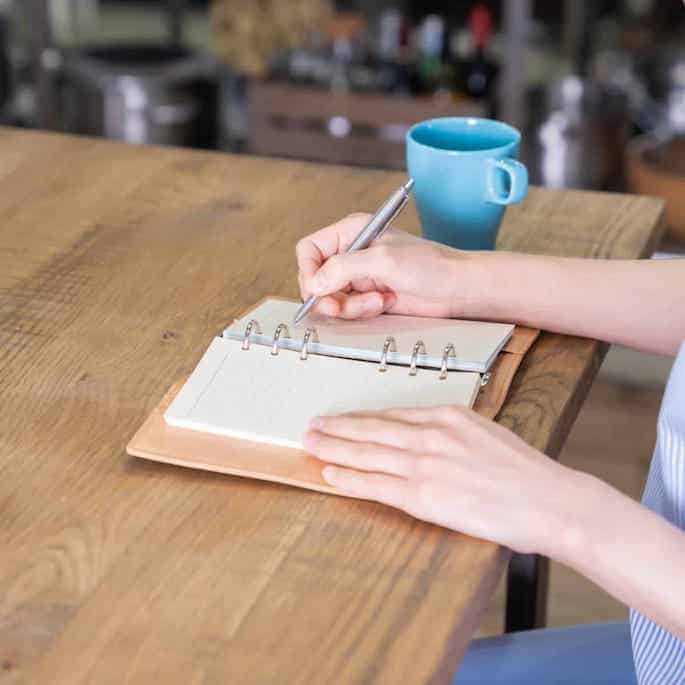 Cost of Planners
Your life is is likely very screen-centric. So using a paper day planner can help you curb your digital addiction if you need to keep track of things.
However, not all planners are equal. The cost of them can very greatly. In fact, some of the higher-end brands can cost $100 or more.
The average price of a planner today can be over $20. However, some cost far less. It all depends on the kind of planners you are looking for. A business planner tends to cost more than a personal one.
Are you someone who enjoys doing it yourself? There are several ways you can make the perfect planner that suits your personal style. Some of these methods will be discussed below.
First, though, keep in mind, that the first step in choosing the right template for an easy DIY planner is to determine your needs.
Planners can be multi-functional and even industry specific. For instance, tide chart calendars are handy for swimmers, boaters, surfers and other ocean-loving enthusiasts.

But for the those who like to add lots of notes, a good planner will have plenty of room for daily journaling is a must.
That's why making one on your own easy DIY planner is such a great idea if you are handy. You'll be able to mold the template to your needs. Plus, it's a fun and productive thing to do when bored at home!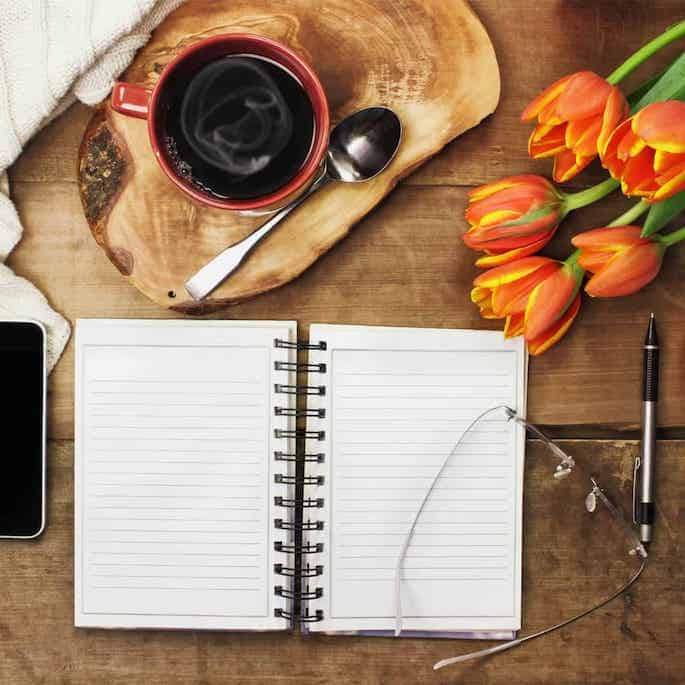 Making your own planner
When making your own personal planner, a good starting point is to visit an office supply or stationary store. Find a template you like and emulate it.
You may even decide you like a mix of two or three planner styles. In fact, you may even decide to design several different planners, one for a specific function.
Ideas of different types of planners include:
Random thought or business ideas
Errand/To-do lists
Anniversary & birthday calendar
Recipes and meal planning
Appointments
So should you just take a calendar template you can find online and just print out several copies? Sure, you can do that.
In addition, you can also look in the back of a day planner you'd find in a store and take note of the make/model and contact info for the company that sells it. Why do this?
Because most commercial calendar and day personal planner companies allow you to order filler pages. These are blank templates for their calendar. In other words, you don't have to buy the day planner.
For a much lower price, you're buying a set amount of designed, printed blank pages. Many times, the nice design (say, flowers for instance) will be printed on the extra pages.
Staples, for example, sells 50 goal-oriented task/project sheets for $3.
If there are a couple other templates you like, you can see how easy it is to make your own easy DIY planner without spending a lot of money.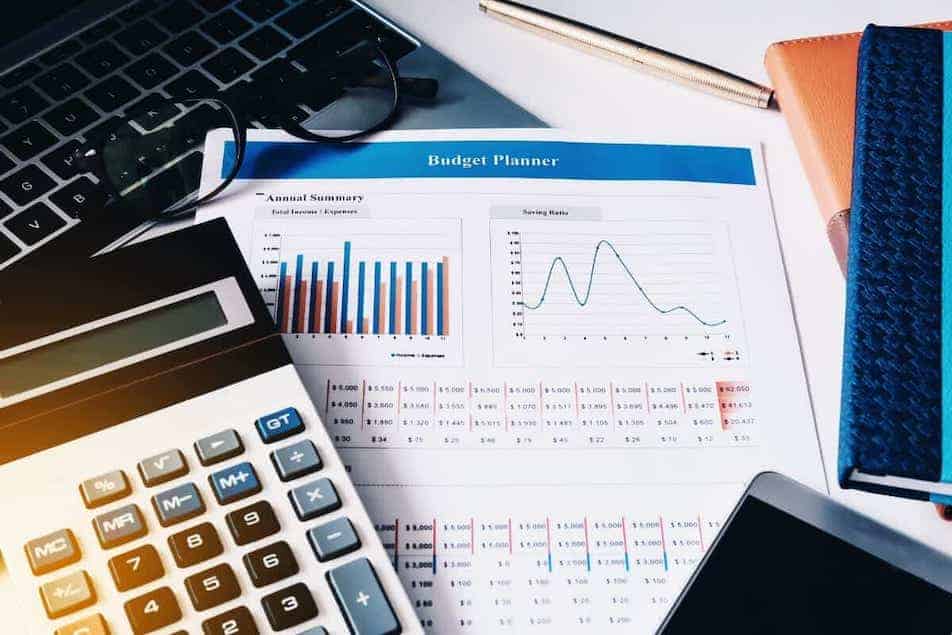 Budget planner
Printable planner pages make it really easy to make your own. Many websites such as DayDesigner.com offer downloadable printables.
Some sites even allow you to customize the template then download and print it. There are dozens of websites that offer this service for free.
These calendars are compatible with most popular office software programs such as Word or Google Docs. You'll find downloads for printable pages of yearly, monthly, and weekly versions.
You can also start from scratch and design your pages using an online graphics program like Canva.com or PicMonkey.com.
More than just a way to schedule appointments, these calendars are handy personal organizers.
If you want to put an aesthetic flair on your personal calendar, you can buy paper of various colors. You can also choose different paper qualities. (Bond is stronger. Gloss gives a shinier look. Matte is for a totally not shiny look. And silk falls in between gloss and matte.)
Keep in mind having regular size legal paper will make your day planner bulky. It certainly won't be the pocket-size planner you see at stores.
Therefore, you'll have to buy a hole puncher or go to a copy store and have them do it. You may need to buy a binder if you don't already have one.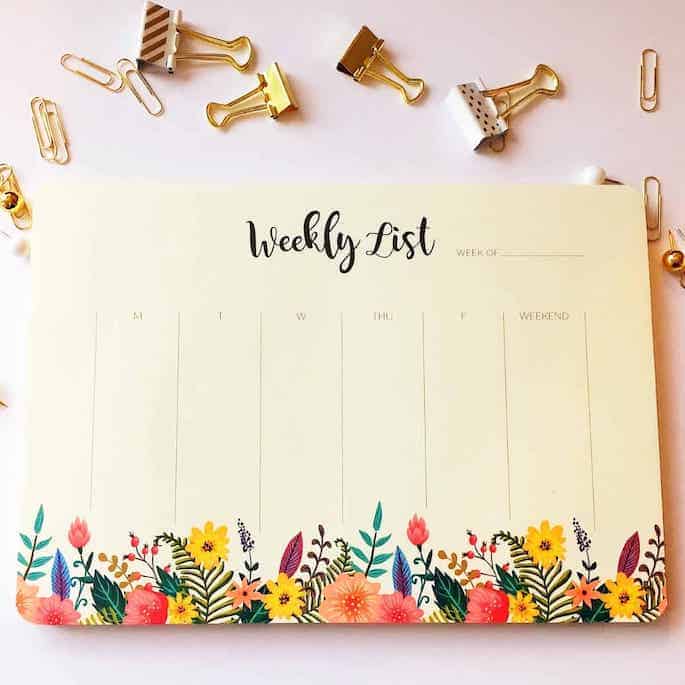 Weekly planner
Again, many of these websites offer free templates with weekly calendar options. You can get all out creative if you want and add glitter accents to your DIY organizer. However, if you want the simplest option, search for "free day planner download."
However, let's say that you really feel like making a planner from scratch. If that's you, then bust out your ruler, colored pencils, scotch tape, stickers, etc. Or, if you are somewhat competent with layout design using a program such as Photoshop, you can design your own template on your computer and print it out.
Organizer planner
You know the saying, "Don't judge a book by it's cover?"
Well, try telling that to someone who plans on designing their own planner. Rather than have a boring blank page that merely says "Day Planner", you can visit a fabric store and cut out a piece of beautiful material to make for your cover.
You can even design the cover using colored duct tape strips. Use velcro strips for pen holders. Stitch a pocket on the inside flap yourself so you can store your phone. Include a plastic zip sheet so you can store sticky memos, paper clips, business cards and other essentials.
The truth is there are so many variables to designing your own that you need to see pictures for inspiration. Head on over to Pinterest for more ideas….
And if you need more DIY tips and hack ideas, check out our other easy living articles.