Need simple meals to make at home? There's over 25 dinner ideas for low-carb keto diets in this collection of healthy recipes for weight loss. Most of the dishes are budget friendly too!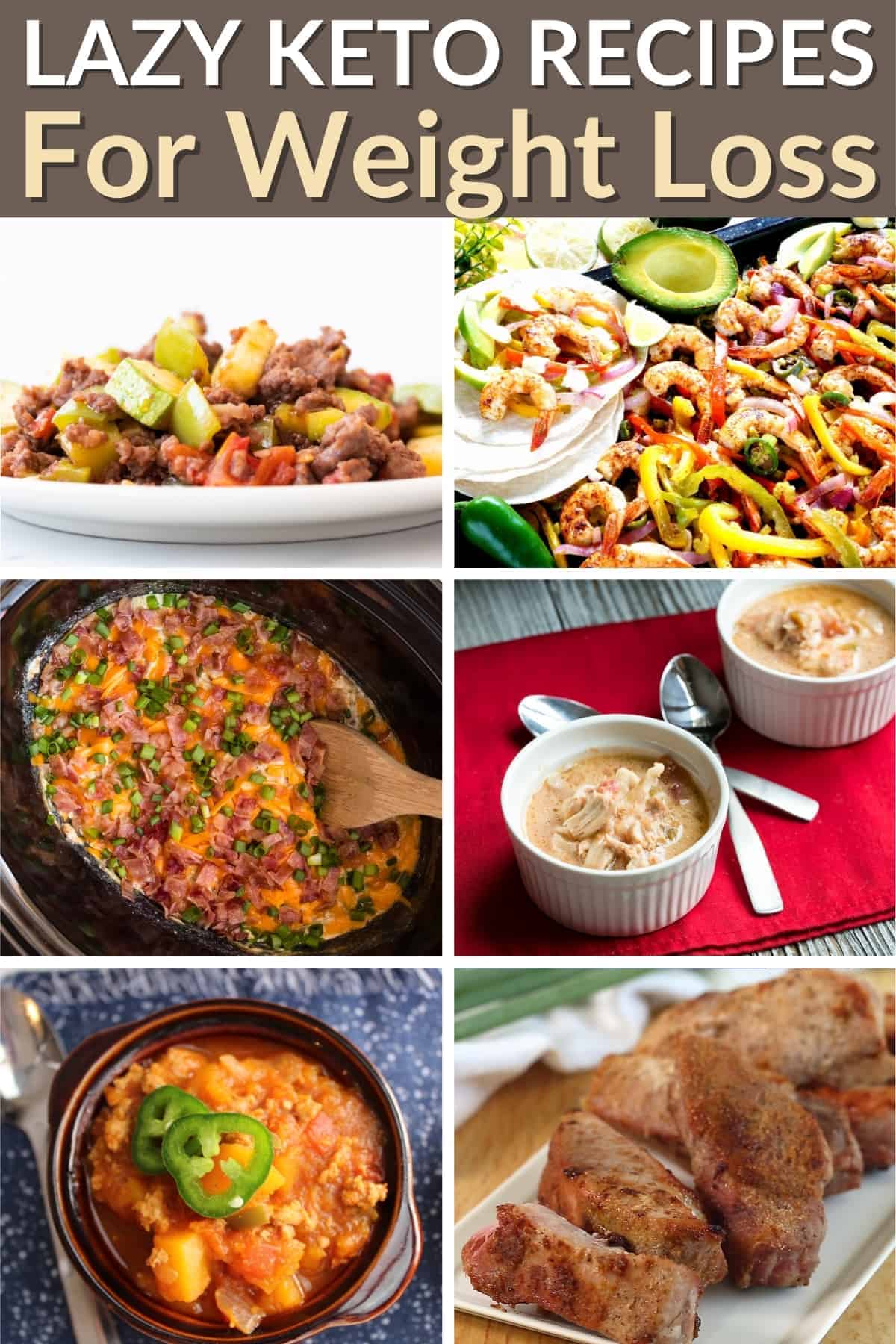 Is your credit card bill exceeding your budget? You may be spending too much on food, especially if you are eating out regularly.
Do you have any idea how much you spend each month on food? Maybe you should take a look as it could be the reason why you are having a hard time making ends meet.
Do you spend $12-$15 for lunch every work day and then pay $50 for dinner with family a couple times a week? If so, your annual food cost may be over $10,000 a year.
If you want to start saving money, try making lazy meals at home. There are tons of healthy recipes for lazy cooks to make on a budget. As a bonus, these simple dinner ideas will help you meet your weight loss goals too!
Lazy Dinner Ideas For Weight Loss
Tons of people are cutting carbs and upping fat by using keto macros for weight loss. So try some super easy low-carb dinners that whip up super fast.
These meal ideas are perfect for those nights when you are so tired and busy that all you want to do is plop on the couch and binge-watch your favorite show.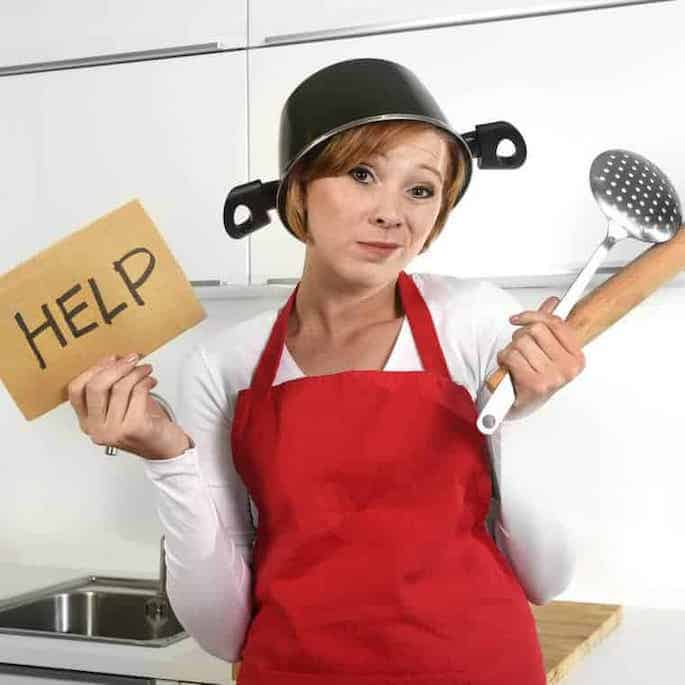 Quick Chicken Topped Salad
Buy a rotisserie chicken from the supermarket on your way home. Most supermarkets sell a whole chicken for under $10. You can also buy an inexpensive bag of baby spinach or kale to make a salad.
Cut the chicken into bite-sized pieces and toss it over the greens. Top it off with some sunflower seeds, nuts, fresh berries, and or cheese for a fast salad.
It takes 10 minutes tops to make a rotisserie chicken salad for you and the family. If you aren't into salads, just serve the chicken with your favorite frozen vegetable cooked in the microwave.
You may even have leftovers for a couple days. Do this a couple times and you have the whole work week covered.
Simple Grilled Dishes
If you have a propane grill at home, fire it up often to make quick healthy recipes for weight loss. Just grab some fresh veggies from your local store or farmer's market and inexpensive cuts of meat.
Grilled vegetables such as zucchini and asparagus are usually favorites for young kids. Take one day a week to grill a bunch of veggies. The flame broiling releases natural sugars in the veggies making them taste sweeter.
Do the same thing with meat or fish. You can cook both together by grilling the veggies on one side and the meat on the other side.
You'll have lots of nutritious vegetables and protein to last several days. Per meal, the cost will be tiny in comparison to eating out.
If you or your family members aren't into low-carb eating, cook healthy grains in bulk once a week. Quinoa and wild rice make for a well-rounded meal to serve with the vegetables and meat.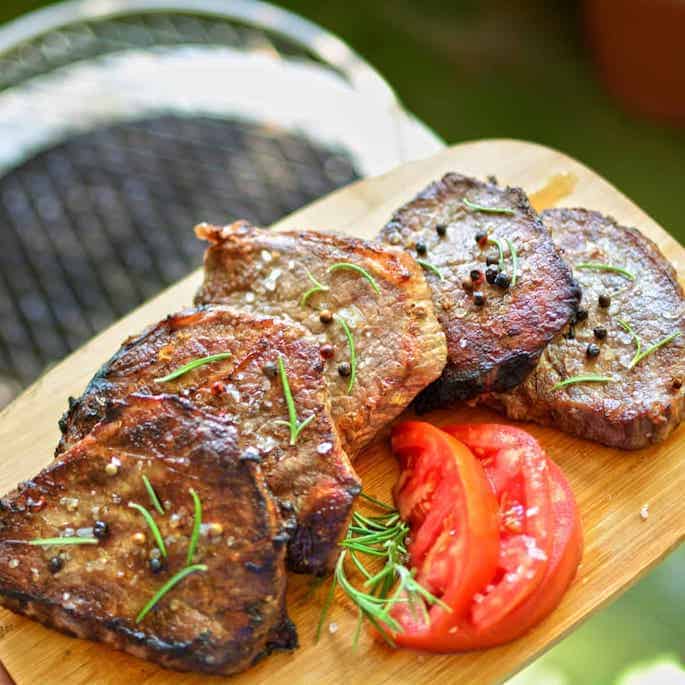 Meal Prep Healthy Recipes For Weight Loss On A Budget
If you want to lower your monthly food bill and lose weight, healthy meal prep is a must. Preparing meals ahead when you have the time will ensure that you have quick dinners ready when you are too busy to cook. Learning how to make simple inexpensive meals is a very practical way to save money.
For example, start using a slow cooker to make big batches of simple recipes that freeze well like our ground turkey chili. You can also keep pre-sliced vegetables like celery and cucumbers on hand in the refrigerator for quick healthy snacking.
In winter, chop up lots of veggies and throw them in a slow cooker. You can also add a protein such as grass-fed beef stew meat or organic chicken thighs.
Add some bouillon stock cubes to make the soup savory. Set the slow cooker to high for 6-8 hours. It's safe to leave it on even if nobody's home.
Doing this a couple times a week will provide enough food for the family.
If you have a family of four or more, cook the above lazy dinner ideas in bulk and freeze the extras in vacuum sealed containers. That way you'll have long-lasting frozen healthy meals ready to go that just need to be reheated.
Do it even if you are a very busy person. Cooking in bulk is easy. Even if you are lazy when it comes to cooking. Or both lazy and busy.
Try Fasting
Perhaps the easiest way to lose weight on a budget is to not eat as much. You don't want to starve yourself. Instead, try intermittent fasting which extends the time between lunch and dinner.
Intermittent fasting will make you leaner. And, it will save you money.
Here's why….
When you only eat during an eight-hour window, which is a popular method of intermittent fasting, you tend to only eat a couple meals a day.
It's true that it's possible to spend lots of money eating out even if you're practicing intermittent fasting every day.
However, after you have fasted for 16 hours, your belly shrinks. Therefore, even if you do eat out, you're not going to want to eat as much.
Intermittent fasting is one of the best lazy dinner ideas. That's because even if you do eat out, you'll likely take half the meal home with you. So a $15 Thai food dinner is more like $7.50 because you're paying for two meals.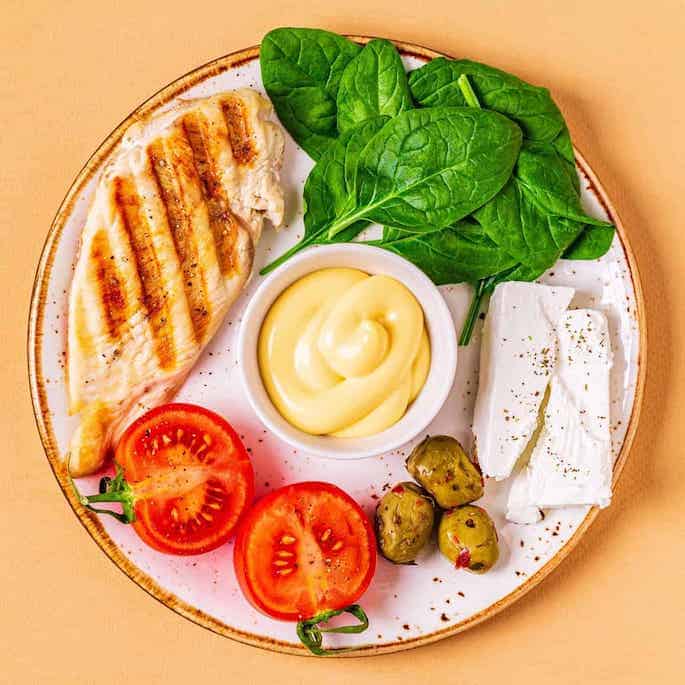 Tips For Making Healthy Recipes For Weight Loss On A Budget
There's no other way around it…. If you want to save money on your food bill and make healthy meals for your family, you can't eat out as much.
But if you're someone who doesn't have the time or motivation to cook, meal prep and cooking easy meals in bulk is a must. Easy low carb recipes that take little prep time are what we favor these days.
Become best friends with your slow cooker. Also use your propane grill more often. Keep it simple and stick to grilled veggies and lean protein. Use a rice cooker for family members not on low-carb to make lots of wild rice or other low-glycemic healthy grains.
With enough practice, following these tips for making healthy recipes for weight loss on a budget won't feel like a chore. You may even end up enjoying the process and you'll really enjoy receiving less costly credit card statements.
25 Dinner Ideas For Lazy Keto Meals
Ready to start cooking with some super easy recipes? You are sure to find a few dishes to suit your taste buds in this round up of simple dishes.
Super Easy Healthy Recipes For Weight Loss On Keto
Need some lazy dinner ideas that are low-carb and keto-friendly? Check out some of our favorite recipes below.
First published on August 23, 2018. Article republished on April 8, 2021, to include a list of simple keto recipes for weight loss.