Tired of spending lots of money on food and lots of time in the kitchen? If you learn some of these easy meal planning ideas for families, making food for you and the kids will seem like no big deal.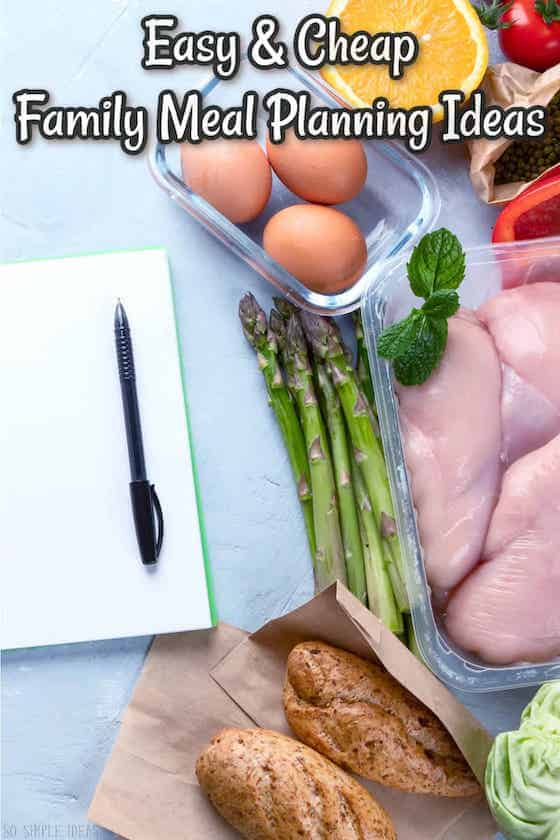 Want the easiest solution for preparing dinner every night for your family? You can always buy somewhat-healthy prepared meals.
Frozen, prepared meals tend to be expensive. Plus, they don't effectively feed a family of four.
Buy in Bulk At Specialty Food Markets
You know what's very economical and can not only feed your family but a small village?
A 10-pound bag of rice or potatoes. Your local supermarket may not sell these and other items in bulk. But if you live within striking distance of a specialty market, you'll likely find bulk items there.
Southeast Asian and Indian grocers typically sell bulk items.
If you don't live near a specialty market (or a Costco), you can buy food in bulk at Walmart and other discount markets. At these stores, a 10-pound bag of rice typically sells for under $10.
Granted, if you're eating low carb, it's going to be harder to find, say zucchini noodles in bulk.
However, if you and the rest of your family members are relatively healthy, a moderate portion of rice can be enjoyed.
Many regular super markets have a bulk section. You might be able to find healthier grains such as quinoa (technically it's not a grain, but for dietary intent it is) in the bulk section.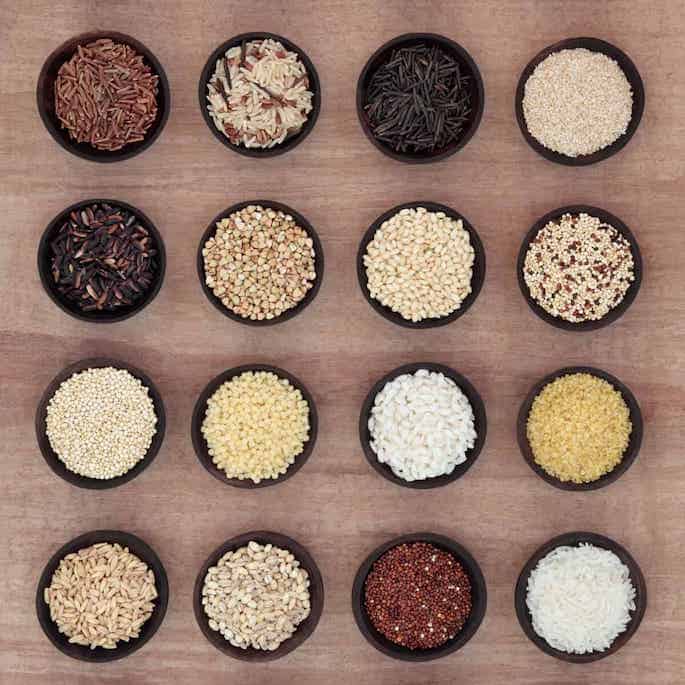 Bulk Cooking
Take one day a week to cook the bulk grains you find. Buy yourself the largest cooking pot you can so you can make a huge batch that will last for the whole week.
Many articles on family meal planning focus on quick recipes (15 minutes or so). However, if you want to make a lot of food for the least amount of money, you may have to invest more time than 15 minutes.
That's because bulk grains typically can take 45-60 minutes to prepare. However, making bulk grains is a low-maintenance operation and you can speed up the cooking with an Instant Pot.
It's not like you have to sit there and diligently stir the whole time. While the grains are cooking, you can chop veggies or marinade fish or meat.
Make Different Meals with Leftovers
If the idea of eating quinoa with diced veggies every night for a week doesn't excite you, save some of the quinoa and make pancakes with them.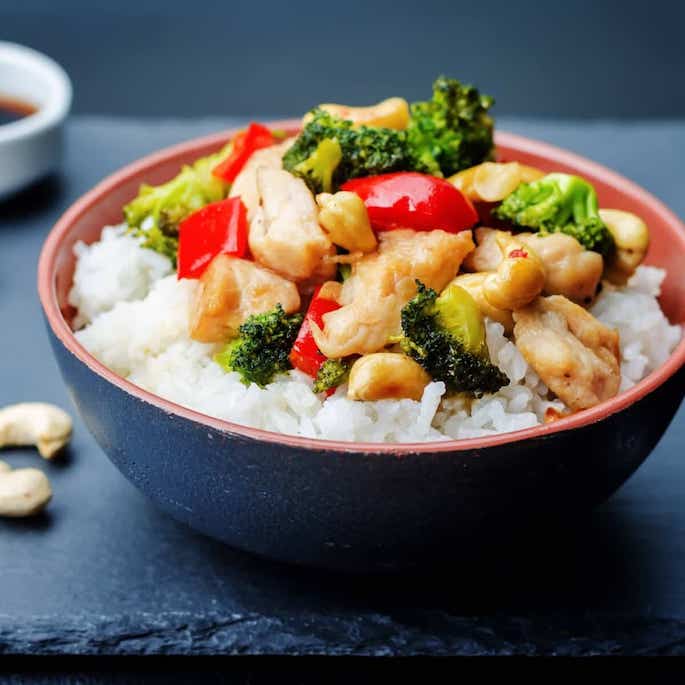 Clean Eating Meal Plan Ideas
If you want quick, easy, healthy meals, stir fry dishes will be your best friend. Take whatever chopped veggies you like best and stir fry them in an oil that has a high fat content.
Avocado and coconut oils are a good example. So, too, is organic lard. Yes, lard is good for you, as long as it's not processed. The reason why these oils are healthy for stir-fry is because the fat makes the oils stable.
The high cooking heat (even at medium-low) can turn an oil rancid if there's very little fat.
Stir-frying veggies takes very little time. Towards the end of the stir frying, add the bulk grain that you've already cooked.
At this point, you can add some sesame oil. You don't want to add the sesame oil at the beginning because it's not a stable fat. In addition, add whatever spices you like best.
Making stir-fry dishes are ridiculously easy. You may want to invest in a quality wok if you're going to be making a lot of stir-fry recipes.
Crock Pot (slow cooker) soups and stews are also easy to make. Your family will love eating these comfort foods for dinner on those cold winter evenings. If you need a recipe, try my paleo turkey chili.
Buying meat for the soup will make it more expensive but if you can afford it, a couple boneless and skinless chicken thighs will last at least a week. And the best part is you it doesn't take much effort to cook them. You just put it in the Crock Pot with your stock and let it cook for 8 hours or so.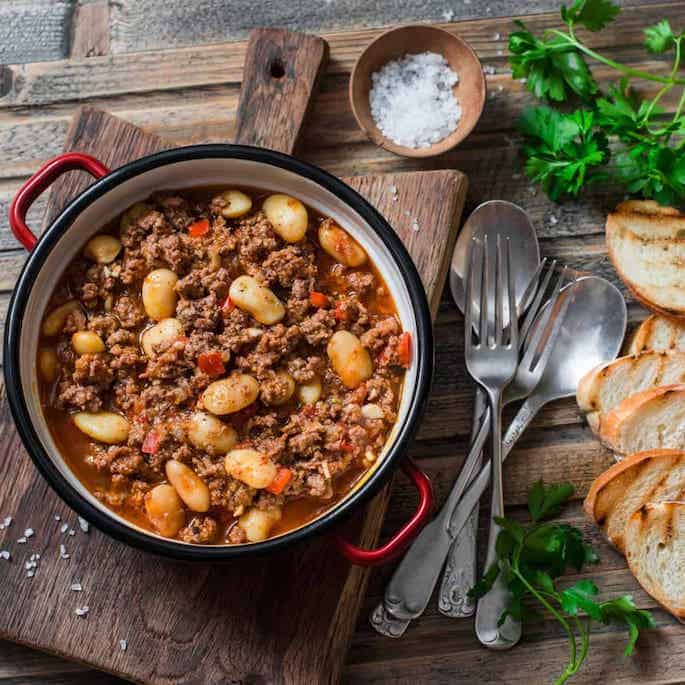 Kitchen Tools for Family Meal Planning
In addition to buying a wok, a slow cooker and a giant pot, you may also want to think about getting a food processor. Other kitchen must-haves for some people include a bread maker and electric griddle (especially for pancakes!).
Big mixing bowls also help if you're going to be, say, baking dessert or making huge salads.
Speaking of salads, it might seem like an obvious idea but what better way to fill your family's tummies than soup and salad? Salads take very little time to prepare and cost pennies on the dollar in comparison to eating out.
If you're concerned that you don't have the funds to buy all these gadgets, don't worry. You don't have to buy all these at once.
Simple Meal Planning Ideas
One often overlooked quick and easy family meal idea is to occasionally not make entrees. Instead, just eat appetizers for dinner.
You can place several healthy snack-y foods. Olives, nuts, cheese, tomato slices drizzled with balsamic, cucumber slices with humus and lemon pepper, apples with local raw honey.
Doesn't that sound like fun to do every once in a while? Laying out some healthy snacks for the whole family takes little time and it's easy. It's a good way to mix things up once in a while.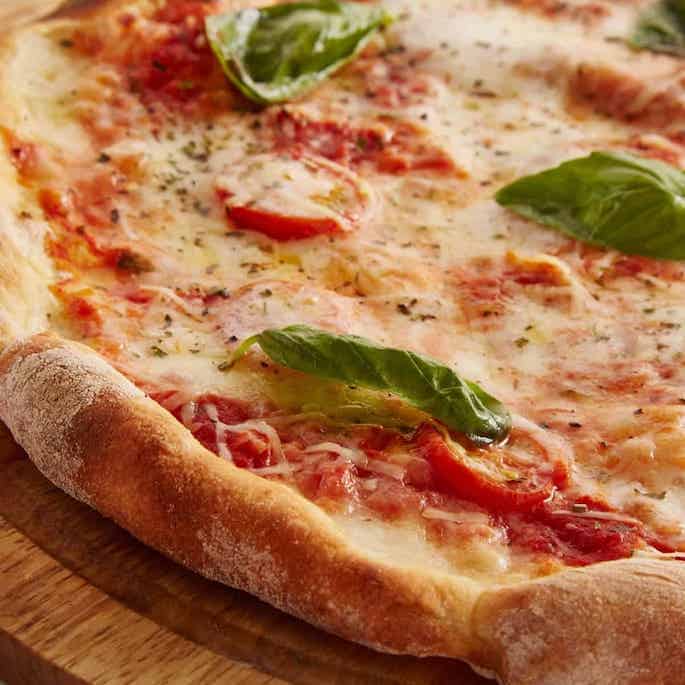 Weekly Meal Plan Ideas
Mondays are a bummer for many people, adults and kids alike. The work and school week is back in swing and everyone would rather it still be the weekend. The next weekend seems like an eternity away.
What better way to dull the Monday blues than have a weekly Monday Pizza night. Flatbread pizzas are relatively easy to make. They usually take no more than 15 minutes.
You can help your family ring in the weekend by making Friday a ritual night for another favorite meal such as Friday fish taco night. If you have a propane grill, fish tacos are easy to make.
To make fish tacos for the family that's easy and cheap, chop up cilantro and cabbage, cut some avocado into cubes, and have a bowl of shredded Mexican cheese and lime wedges on hand.
For the fish, mahi mahi takes less than 10 minutes to cook on the grill. When it's done, throw tortillas on the grill for about 45-60 seconds each side. It's that simple.
What are your favorite family meal planning ideas? Leave a comment…..