Have you started a keto diet, but too busy to cook? These healthy meal prep ideas for weight loss will help get meals prepped in as little time as possible.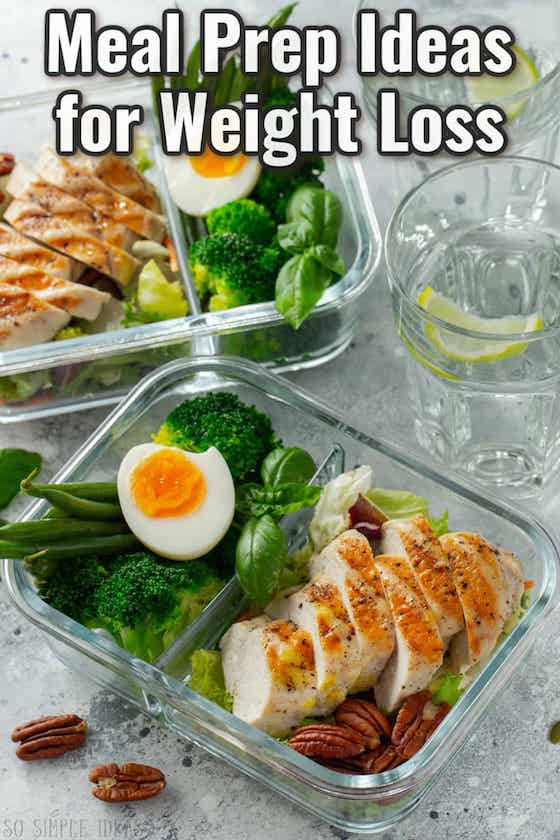 It's not always easy to eat healthy when you don't have time to plan, shop, or cook. This is especially true for busy parents always on-the-go and those putting in a lot of time at the office. But meal planning is one of the best weight loss hacks that work to lose weight and keep it off.
Too often, we're tempted by a quick stop at a fast food drive-thru on the way to soccer practice or to pop a frozen meal in the microwave after a late night at work. And who actually has time to cook breakfast anymore?
Wondering how people manage their busy lives and still manage to treat their bodies right during the week? Read our cooking tips on how to treat yourself and your family to delicious, home cooked meals all week!
It doesn't have to be difficult! With a little preparation and planning, you can enjoy delicious foods that are easy to prepare and good for you. Here are some great healthy meal prep ideas for weight loss when there's not a lot of time to cook.
1. Healthy Meal Plan For The Week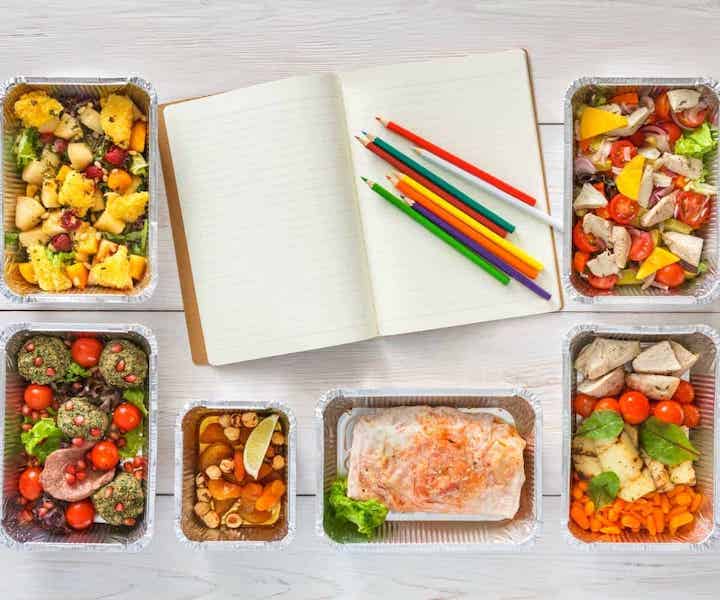 As the saying goes, failing to plan is planning to fail. If you want meal prep to be as efficient as possible, you have to take the time to plan out a menu.
Consider your family's schedule and plan around late meetings and extracurricular activities. Then schedule your weekly meals in a DIY planner. For busy nights, have fresh or frozen leftovers prepared and ready to go.
If you're trying to stick to a budget, you could also consider what's on sale at the grocery store that week to maximize your savings.
Meal planning can also be inspired by what in season and inexpensive!
2. Cook in Bulk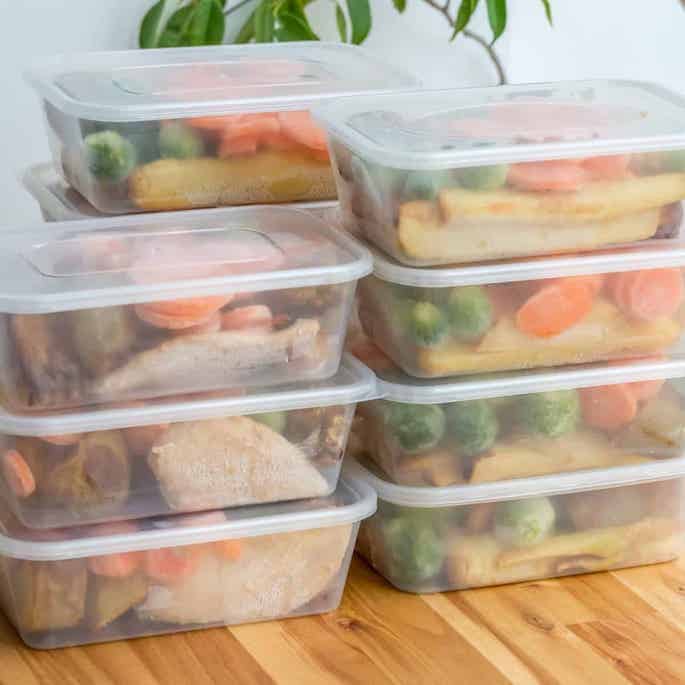 This is one of the most important healthy meal prep ideas for weight loss on this list and another core part of meal planning. Instead of one casserole, make two or three.
If you're roasting vegetables for a pasta dish, make twice as many as you need and use the rest in an omelet for breakfast the next morning or add them to a lettuce wrap you're having for lunch.
It doesn't take any more time to add another baking dish to the oven or skillet to the stove. Make the most of the day you choose to cook and cook a lot.
3. Love Your Crock Pot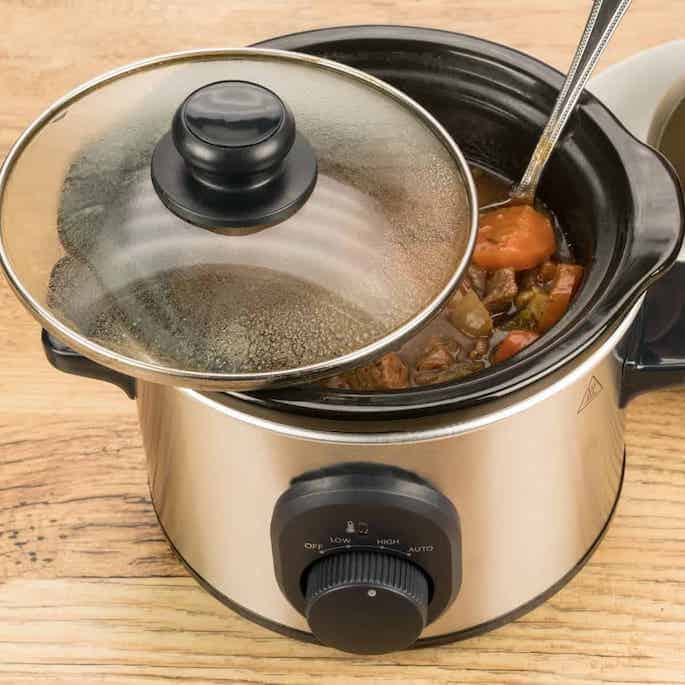 While some people do all of their meal prep and cooking on the weekend, you can spread it throughout the week a little by using a large crock pot.
You really can make just about anything in a crock pot, but it comes in especially handy for things like keto soups, low carb casseroles, or no bean chili.
Get the biggest one you can find and put together a double recipe in the morning before you leave for the day. You'll come home to a warm meal and enough leftovers for at least lunch and dinner the next day.
4. Make Versatile Basics
Make things that can easily be used in other things. For example, put two to three pounds of chicken and some chicken stock in the crock pot until it's cooked through and easily shredded.
Then, use this to your meals for the next few days. Put it on top of a salad, mix it with pasta and vegetables, use it in a wrap, make chicken salad, or put it on top of a pizza casserole.
Or, make shredded beef and have it with mashed cauliflower and spinach, over shiratake noodles, on a sandwich, or add it to vegetable soup. Healthy meal prep to lose weight needs to be simple, and this tip ensures you always have something on hand.
5. Meal Prep Large Healthy Lunches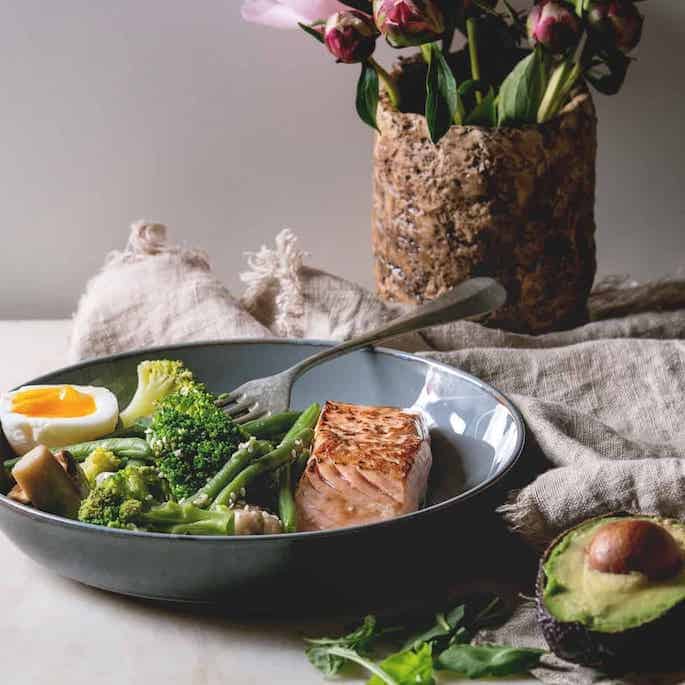 This might sound crazy, but if you don't have children, focusing on a larger, healthier lunch might work better for you than having to worry about dinner when you get home.
This is especially true if you work really long hours. Having a big, healthy lunch will help you avoid the temptation of take-out or a quick stop through the drive-thru on the way home.
Aim for lunch to satisfy you until right before bed. Have a few healthy snacks ready at home so you can have something small if you need to before you go to sleep.
6. Don't Forget about Breakfast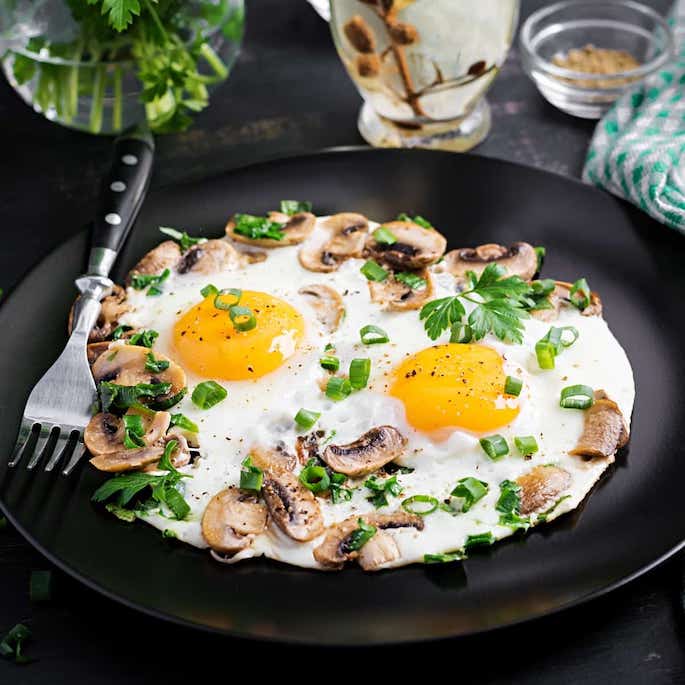 Once you get your dinner routine down, apply what you've learned to breakfast.
Preparing low-carb cereal, keto pancakes, and low carb muffins ahead of time is a great way to start your day off with something filling and healthy. A great time saver is low-carb porridge made in your Instant Pot.
As a bonus, you can even eat things on the go. Our favorites are egg muffins with leftover veggies, keto muffins, and breakfast sandwiches.
7. Keep Track of What Works… and What Doesn't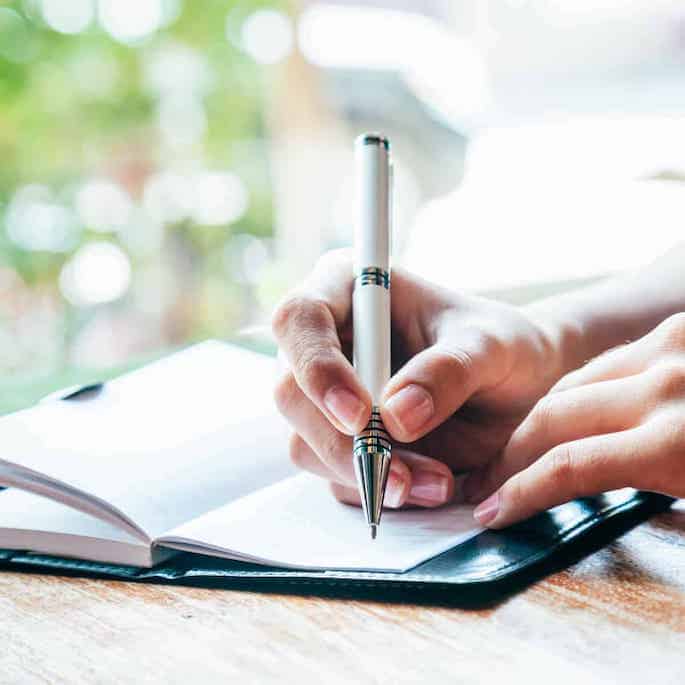 Part of planning is coming back to re-evaluate and adjust. If you made a meal that fell a bit flat, work it out of the rotation.
If you pulled a casserole out of the freezer and it was better than you remember it being, add it back it.
Healthy meal prep ideas for weight loss only work if you're enjoying your meals. And planning is mainly focused on keeping things easy, but that doesn't mean it's not delicious.
Be sure to keep your menu as tasty as possible.
8. Make an Acceptable Rotation
If you don't mind having the same menu every week, you can come up with one solid meal plan and keep repeating it.
Most people prefer a little more variety. But having a plan takes the guess work out of grocery shopping which saves you time and planning. You won't have to wonder if your meals are, in fact healthy because you'll have made it before.
Make two or three-week cycles if you'd rather mix it up. If you find meal prep to be a little overwhelming, try planning a menu for only three days a week.
Then, commit to eating leftovers or something pre-made in the freezer for the other four days. The great thing about this whole process is it's so adaptable. Figure out what works for you and turn it into something all your own.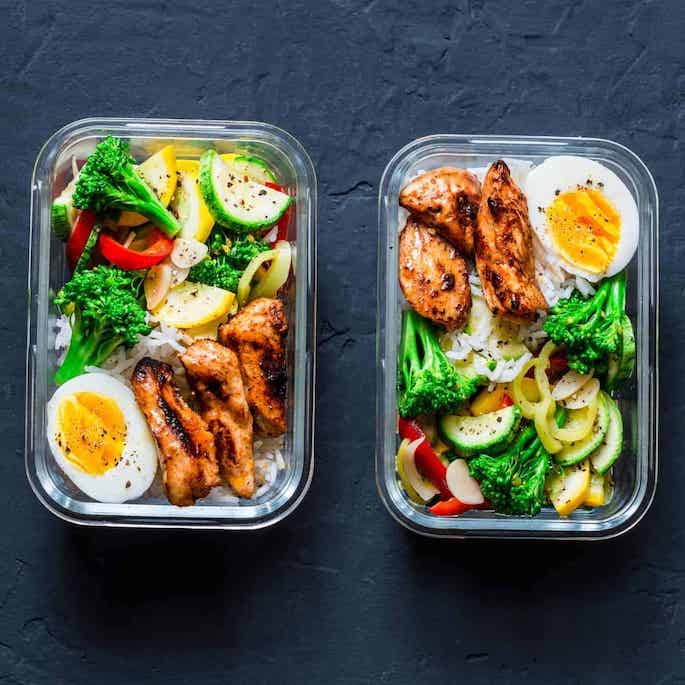 9. Be Flexible
Things are going to come up. They always do. Allowing yourself some flexibility actually helps you stay on track because it won't completely throw off your system.
Plus, having healthy meals pre-made allows more flexibility. For example, if you have frozen meals prepared ahead of time, an unexpected dinner guest isn't a big deal.
It's also not the end of the world if your family voted against the meal you prepped and wanted one of the frozen casseroles instead.
10. Make the Most of Leftovers
Finding new and delicious ways to repurpose leftovers is another way you can make one big meal go further.
Use leftover baked chicken as a salad topper. Add leftover meat and vegetables to your bone broth. Make shredded pork wraps out of leftover chops.
Or cut up leftover steak and make your own fajita bowl with cauliflower rice and cucumber salsa!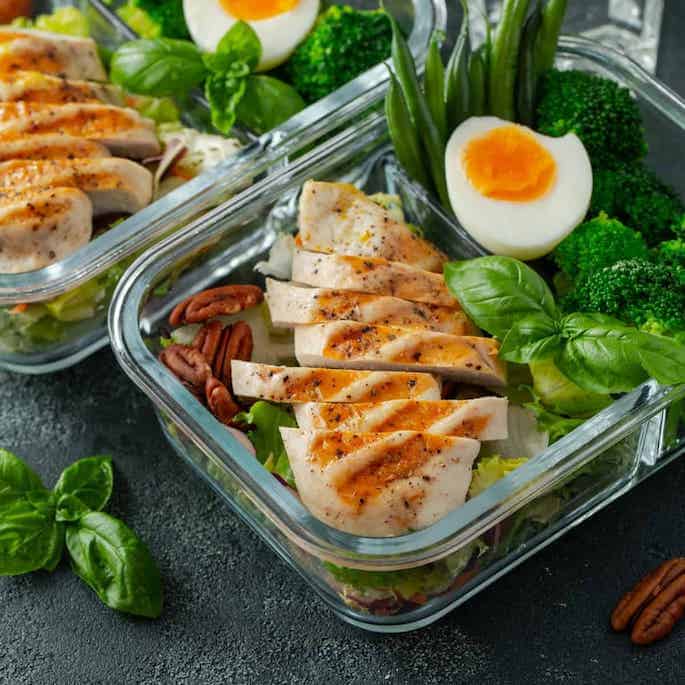 11. Other Healthy Meal Prep Ideas for Weight Loss
Make your own keto bread and keep slices in the fridge for easy sandwiches and French toast. Or, toast it to make your own bread crumbs to keep in the freezer.
It's also a good idea to keep sliced low carb vegetables like celery and cucumbers on hand in the refrigerator for healthy snacking.
Hopefully, our healthy meal prep ideas for weight loss will help you achieve the seemingly impossible: healthy, home cooked meals on weekdays for the whole family!
Have other great tips for easy meal prepping on a keto diet? Share them in the comments section below.