Looking to make some extra cash in your free time? Making money online has never been easier. Learn how to sell clothing on Poshmark to make money right from your phone. It's a really easy!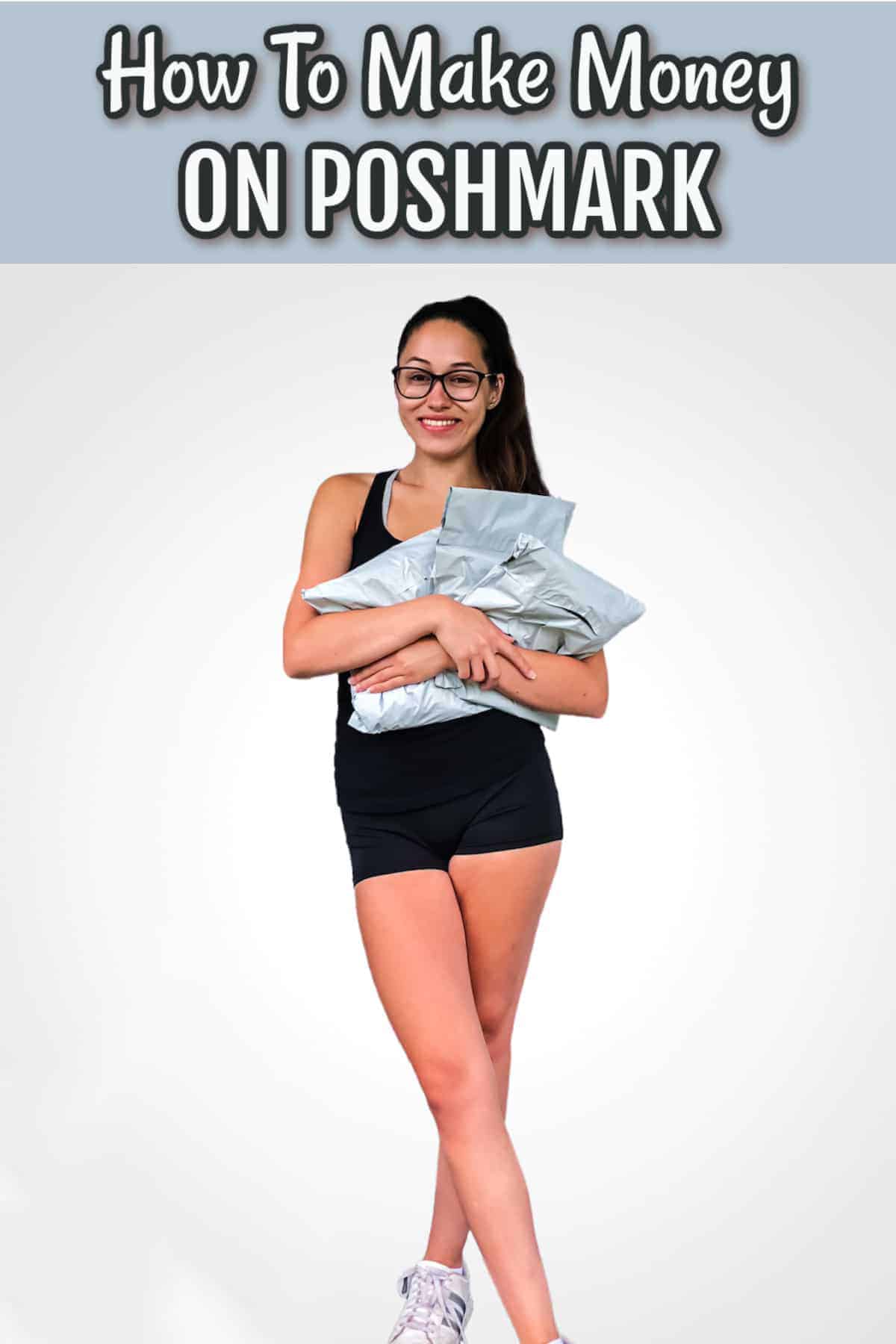 Selling On Poshmark
I started selling on Poshmark as ohbabyiskai in 2015. I had just graduated from high school and I was looking to make some extra cash. Since then, I have sold 837 items.
I've made $3,596. This has all been done while casually selling. I've sold personal items and items that have been given to me. If I can do it, so can you!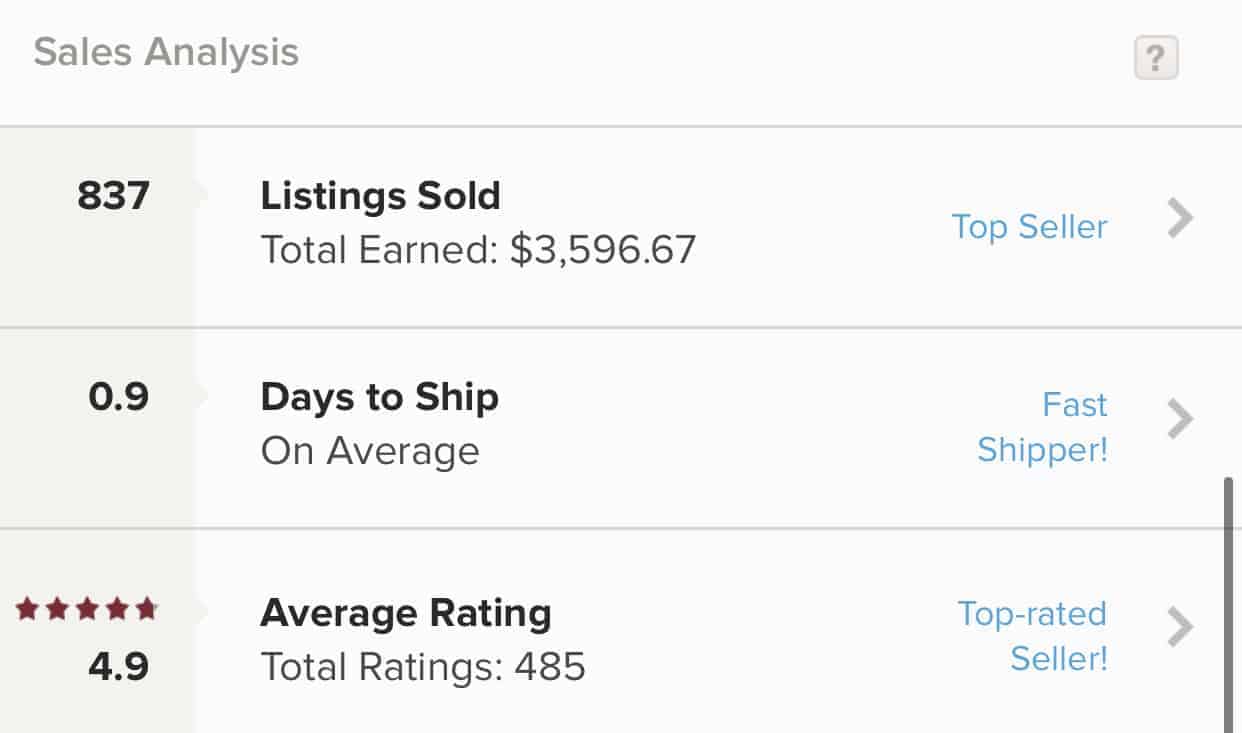 Want to test it out? If you're new to Poshmark, you can use my code "OHBABYITSKAI" to save $10 on your first purchase.
Once you start earning by selling your stuff, it's wise to start saving money for the future for unexpected expenses.
How To Sell Clothing On Poshmark
Selling clothing on Poshmark is pretty easy! Simply photograph your item, fill in the details about your item, and price it!
People can either buy your item outright or make an offer on your item. Additionally, people can like your items. When someone likes your item, you will have the ability to send them an offer with discounted shipping.
Poshmark is very much like a social media app and it helps if you're active. You can follow others, share other's listings, and comment on other's listings! This is a great way for others to come across your closet and your listings.
How Much Does Poshmark Take?
While listing items on Poshmark is completely free, there is a selling fee that goes to Poshmark. For sales under $15, it's a flat fee of $2.95. For all other sales, the selling fee is 20% of the sale price. In other words, you get 80% and Poshmark will get 20% of the earnings.
I think the selling fee of 20% is fair because Poshmark advertises the app and I don't have to pay anything up front to list on the platform. Additionally, all of the things I ship are insured and their customer service is always extremely helpful with any issues!
How To Sell Clothes On Poshmark Fast
If you want to make some quick sales on Poshmark, there's a lot of things you can do!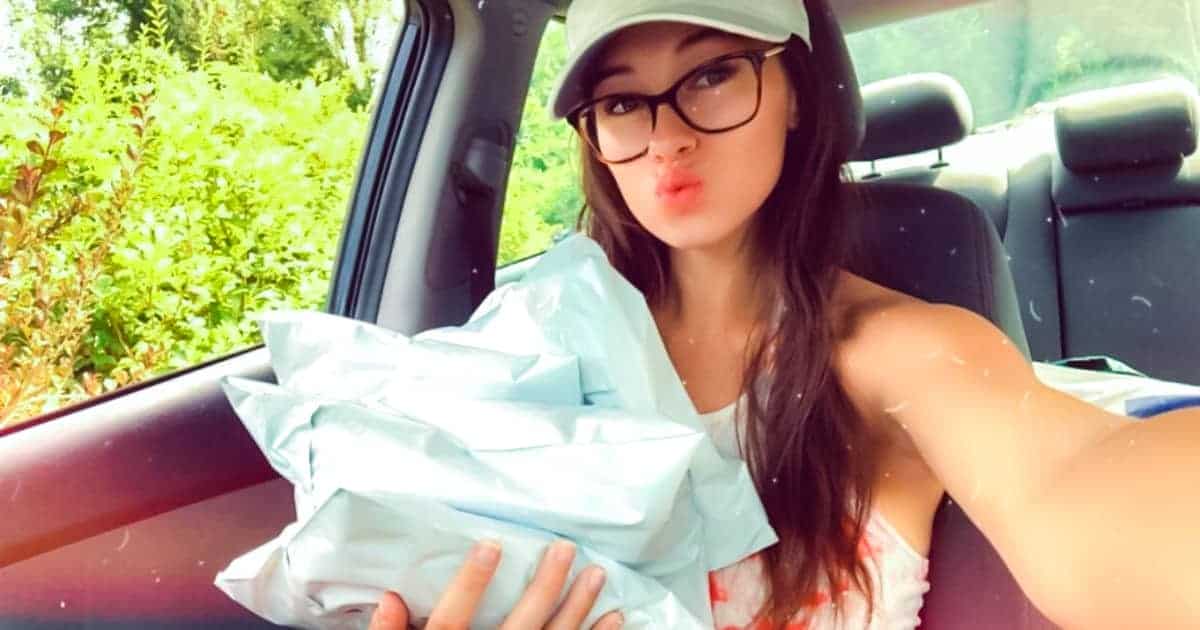 Searchable Listings
One of the best ways to get your clothes to sell fast on Poshmark is to make your listings searchable. Start with a good title. A good title will have:
the brand of the clothing
the color of the clothing
the style name
the name of the article of clothing
the size of the item
Once you have a good title, you will want to add a detailed description. Be sure to add keywords related to your item.
Think about what you would be searching if you were looking for clothing for yourself. Include the material of the clothing, any details (eyelet, short sleeve, maxi, etc), and keywords related to the item you're trying to sell.
Sharing You Listings
Sharing your items is also important to making sales on Poshmark. Sharing your listings puts them at the top of the search results. This is because Poshmark automatically has searches filtered to "Just Shared."
It's best to try and share your listings once a day. I personally have a bot to share my items because I have 550 available listings in my closet right now. The bot I use is Closet Assistant, which is only $7.99 a month.
How To Price Items On Poshmark
When I first started on Poshmark, I had no idea how to price things. Pricing is so important. If your item is priced too high, nobody will buy it. If your item is listed too low, people might think there's something wrong with your item.
So how do you know what the right price is?
Go on to the app and search the item that you're looking to sell.
Filter to "sold" listings under "availability" – make sure you also have "size" marked to "all."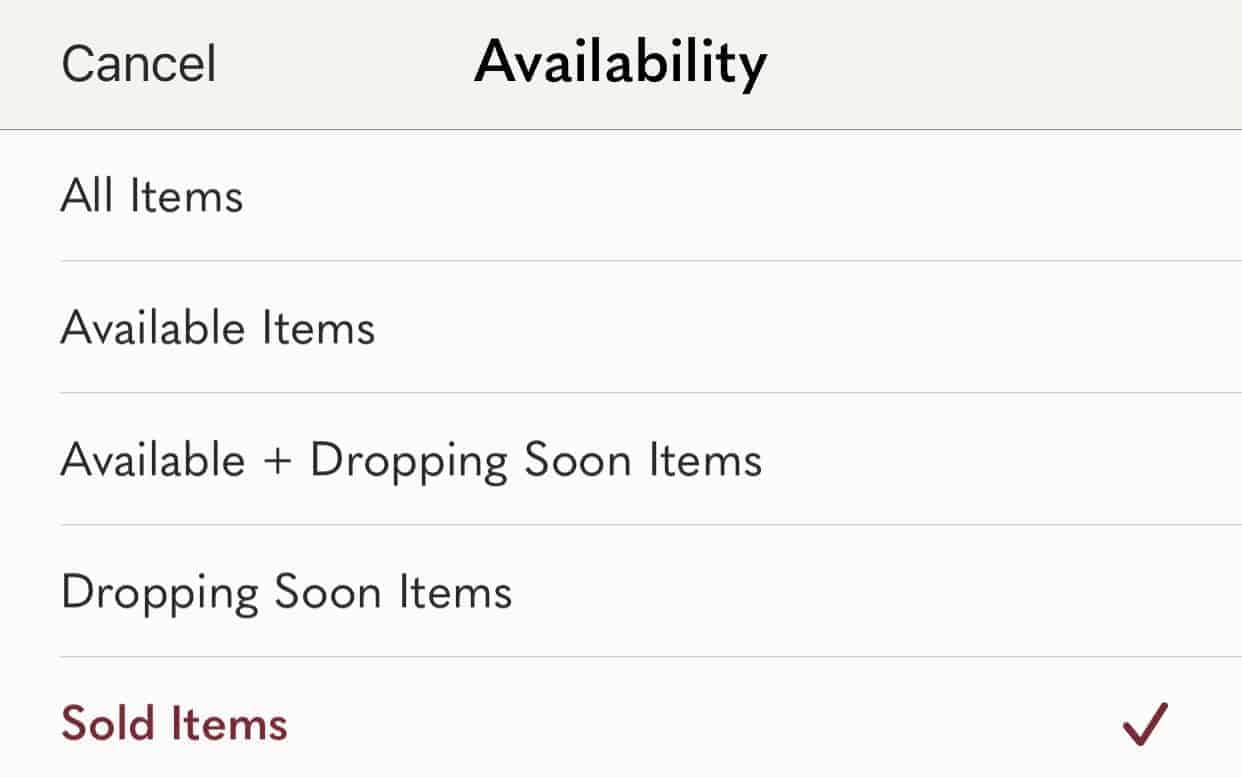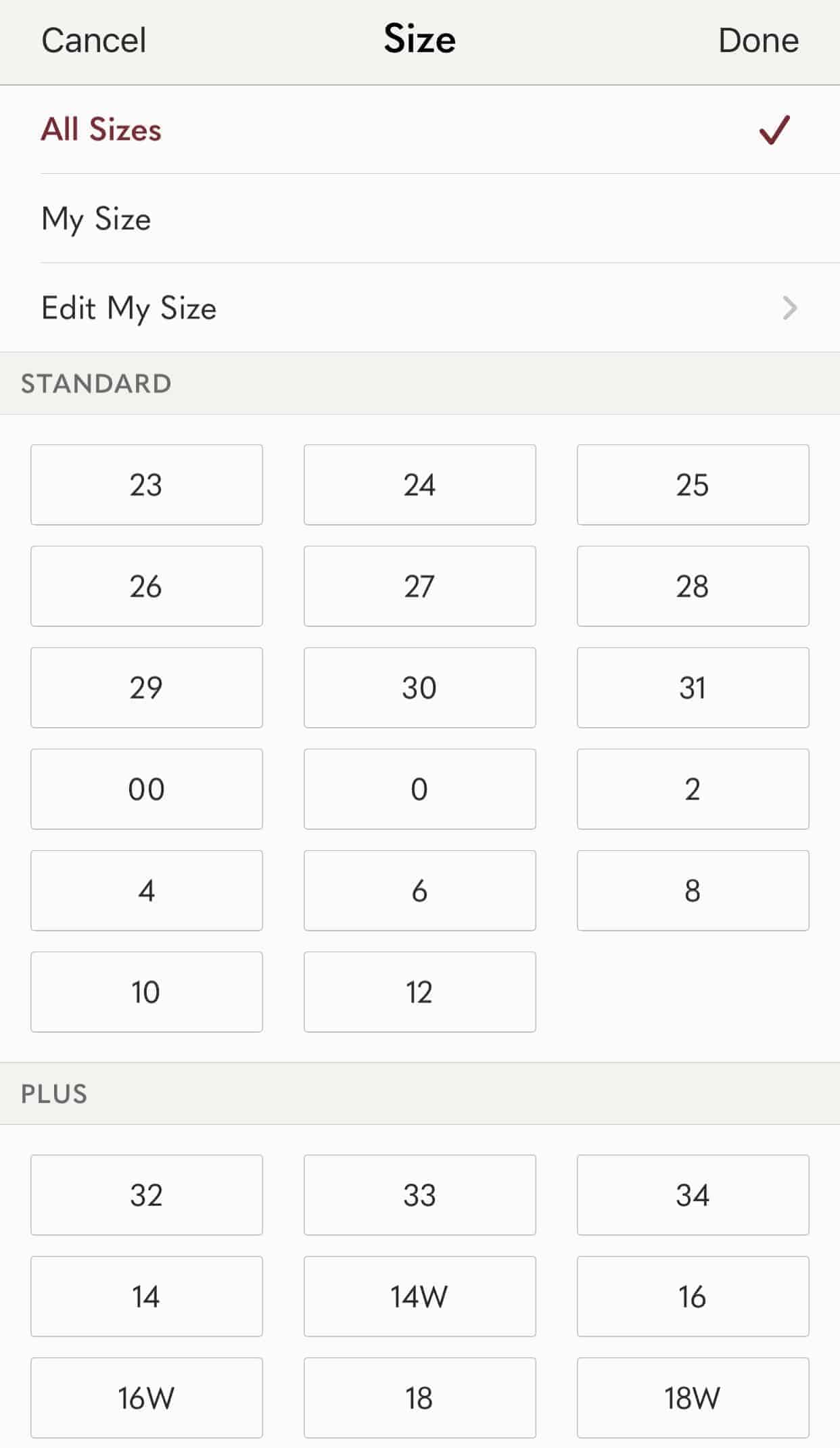 3. Look at the "comps" for your item. Comps is short for comparables. When you're finding a comp, you're simply looking up historical sold prices for an item that is similar or exact to the one you're selling so you'd know how much to list your item for.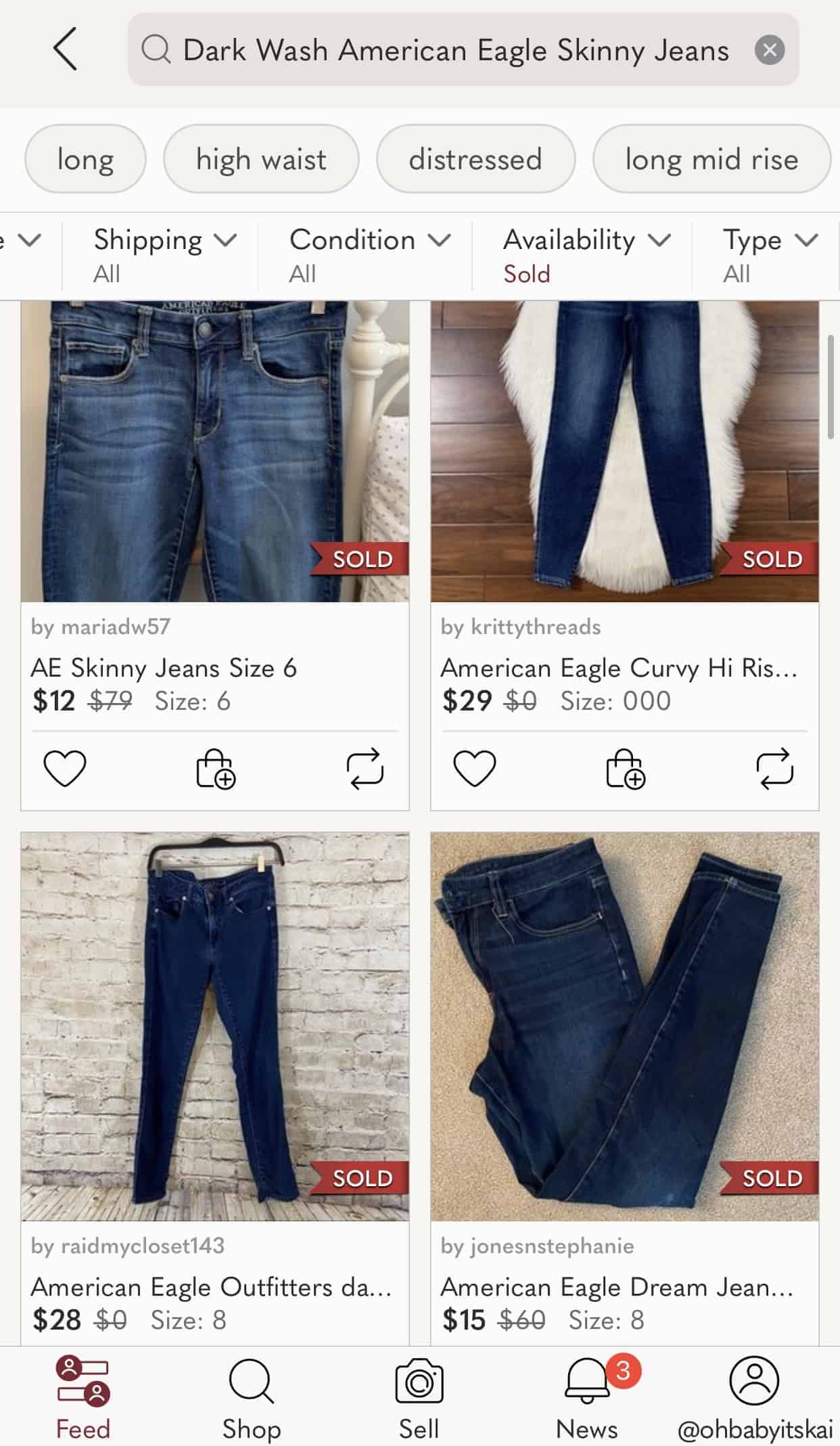 4. Price your item for what you've seen it sold for. I tend to price a bit higher than what I see they're selling for so I have room to make offers to likers.
Take Nice Photos
Think about when you're shopping for things online. It's the picture of the product that really pulls you in. Having good photos that accurately show the piece of clothing you're selling is important.
When taking photos of the clothes you're trying to sell, you want to have good lighting. Try to take the photos in a room with good natural lighting. Some people don't have any rooms with good natural lighting.
If you don't have a room with nice natural lighting, there are other options. You can take the photos outside or you can use artificial lighting.
I used to use a standing lamp to get more light for my photos. I know other people who simply use a ring light when photographing their clothing.
Another important thing to keep in mind is having a plain neutral background. You don't want anything in the background distracting potential buyers from the item.
If needed, you can use an app to remove the background. I use PhotoRoom to create a nice white background for my photos.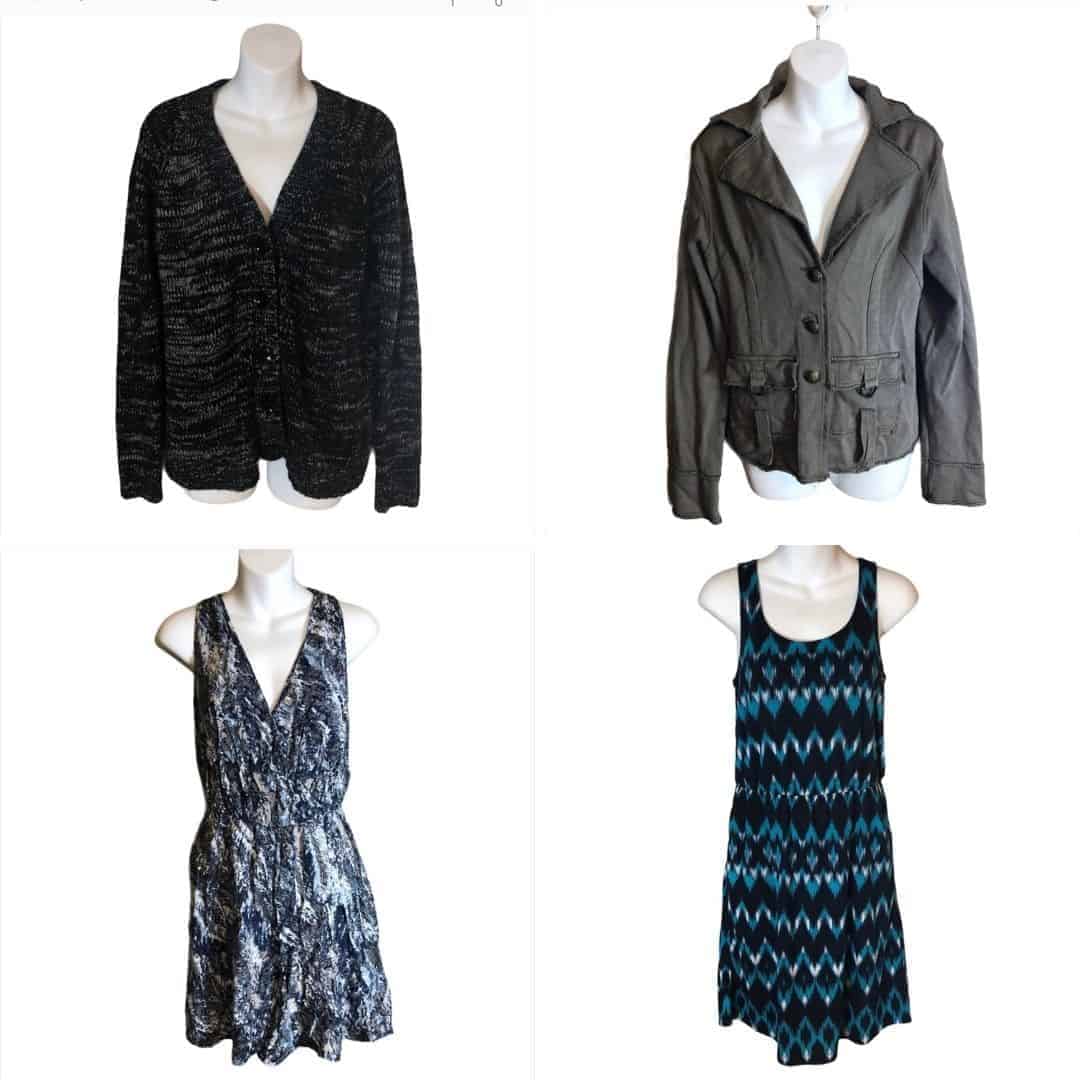 Frequently Asked Questions On How To Sell Clothing On Poshmark
I've gathered some of the questions I've been asked about selling on Poshmark. So check here if you have a question too. If you don't find the answer you are looking for, leave a comment below the article.
How long does it take to sell clothes?
When I first started selling, I sold something within a couple of days! The most important thing to getting your items to sell is making sure your listings are searchable.
Practicing good SEO is important for your listing to be found on the app and on Google. Also make sure you're sharing your listings consistently and selling brands that are on trend.
Is selling clothes on Poshmark worth it?
Selling clothes on Poshmark is definitely worth it! I think it is so much easier to use than eBay. Poshmark is a very simple app to get started on even if you have never sold anything online before.
The app provides you with so many things including prepaid label and protection as a seller. It's really hassle free and you can make some good money! There are so many resellers on Poshmark who resell clothing as a full-time income!
How do you sell used clothes on Poshmark fast?
The best way to have your clothing sell quickly is to sell items that people are looking for. Making sure you have items that are in season and trendy will lead to quick sales.
To find out what's trendy, search for a particular item of clothing (like a shirt) and filter to sold listings. Look for patterns, trends, and styles. Seeing what has recently sold is always a good indicator of what people are looking for and buying!
Is it hard to sell clothes on Poshmark?
Selling clothes is super easy on Poshmark. I was very intimidated by selling on eBay, but when I found Poshmark, I was able to sell with ease.
Everything is very simplified compared to other platforms. It takes only a couple of minutes to create a listing. The only catch to selling on Poshmark is you have to be active and consistently sharing your listings for more eyes on your listings.
How to find clothes to sell?
Many people go to thrift stores to find clothing to sell. While you're out shopping, I recommend you check comps on Poshmark to see what things are selling for.
Additionally, check to see if the market is oversaturated with the item you're looking to buy. If a bunch of people are trying to sell the item, it's probably not worth picking up.
I personally get my inventory from friends and family. My friends and family all know that I casually sell clothing online so they often donate their clothing to me when they clean out their closets. This is a great way to get started if you're not ready to invest in inventory!
Free Shipping Supplies
Did you know that you can get free shipping supplies to ship the items you sell on Poshmark? Plus, Poshmark will give you a prepaid label Priority Mail label.
You can use an Priority Mail shipping supplies from the post office with this label. Make sure you're getting Priority Mail and NOT Priority Express.
Here's where you can order free shipping supplies from the USPS website: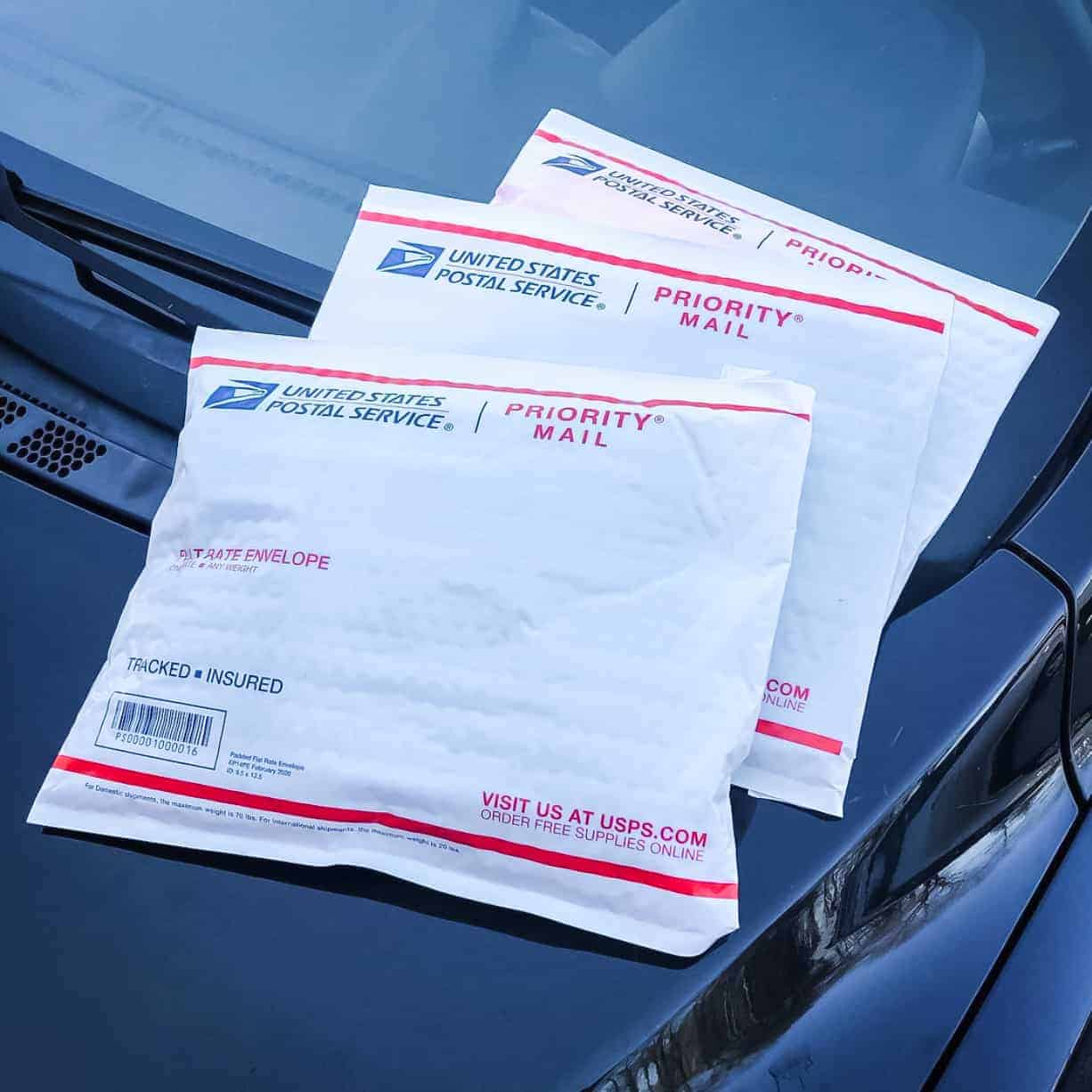 Key Take Aways
If you're looking to start selling on Poshmark, it's easy to get started. Listing is easy, but with a little more work, you can have lots of sales in no time! Whether you're just trying to clean out your closet or earn some extra class, these tips will help you.
Ideas To Save Money
Most people turn to online sales to expand their budget. But saving money is also key! Check out some of our great money saving ideas: