In order to keep your finances organized and under control, it's important to have a good planner. Although it can be tough to find the best budgeting planner, it's important to stay organized and make the most of every penny.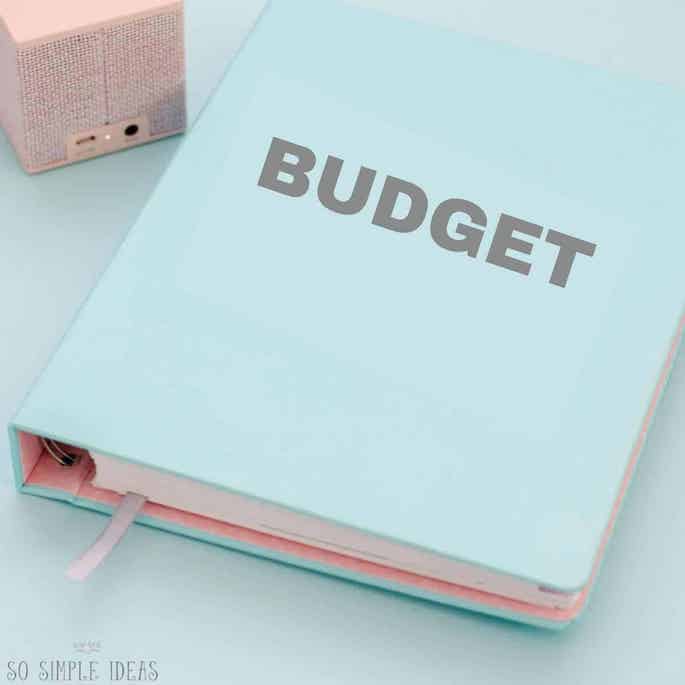 Budgeting is one of the most important steps to take for anyone trying to get their financial life in order. A budget can help you see where your money is going and how you can save more money each month.
But creating a budget that actually works can be difficult! That's where a financial planner comes in. A planner can help you create a budget that works for your unique situation and help you stick to it over time. With the best budgeting planner book or binder, you can get your finances organized in no time at all!
Whether you're a beginner looking for an easy-to-use budget plan, or if you just want to be able to keep track of your expenses in a more convenient manner — this is the post for you. If you want to get started on your budget, check out these best budgeting planners that make managing your finances enjoyable and easy!
Types of budgeting planners
A budget planner helps you keep tabs on your money, so that you figure out where it's going and whether you're saving enough. The best budget planner should help you track your progress and stay on track.
There are many different types of budgeting planners depending on your needs and lifestyle:
Paper-and-Pencil
The easiest and most common budgeting planner is with paper and pencil. There are budgeting worksheets, planners, and notebooks in the market that can help you. Or you can use them as a template to create and print your own personalized worksheet.
Spreadsheets
If you want to manage your money digitally, you can use Excel spreadsheets or Google Sheets to manage your finances. You can share the budget spreadsheet with your household using Google Sheets, which can be accessed by any family member with a Gmail/Google account.
Online Software
You can also use a website. These sites provide access to your banking and credit card accounts in one place, plus they provide additional tools and features. Personal Capital and Mint are both websites that can help you track your spending.
Mobile Apps
Budgeting apps are helpful for controlling how much you spend. They automatically download your bank transactions and categorize your spending to match the budget you choose. Among popular mobile apps are You Need A Budget (YNAB), Mint, and Pocket Guard.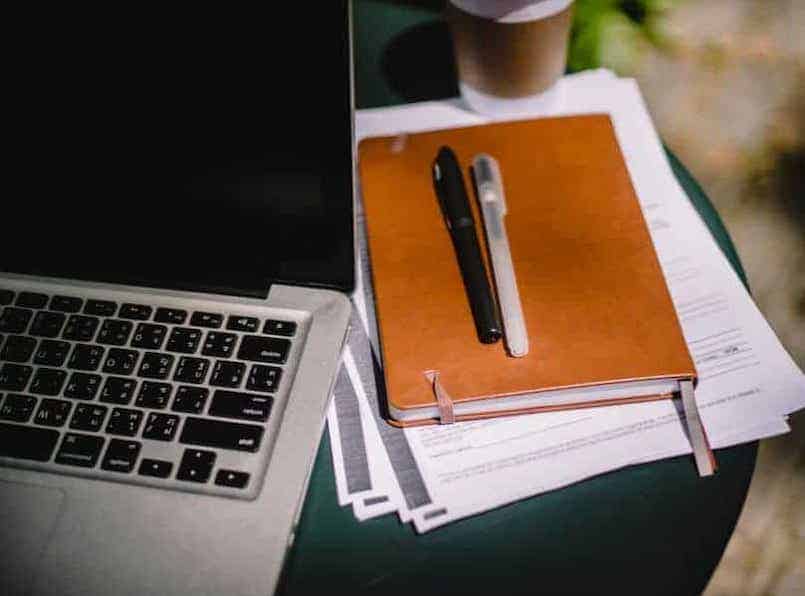 Choosing the right budgeting planner
Budget planner books make it easy to track spending so you can stay within your budget. By writing down all of your expenses and income, you can see where you may be overspending and cut back in those areas. A budgeting planner can also help you save for future goals, like a vacation or a new car.
Before choosing the best budget planning book, keep the following factors in mind:
Size: To start, determine whether you prefer to carry one around or use one at home. Small budget planners are portable and easy to carry in a purse or backpack, so you can track your spending wherever you go. On the other hand, large planners are perfect for home use, and they also offer enough space to track your goals and expenses.
Planner Features: Budget planners usually have separate sections for different aspects of your financial planning. The best budget planner book has a section to track your expenses, map out long-term savings goals, and write down the monthly expenses.
Accessories or Freebies: Other than the features, some budget planners come with perks to make your budgeting experience more enjoyable and hassle-free. Many of the best budget planners in the market now come with accessories like free bookmarks, free stickers, pen loops, or document pockets to make carrying and storing your daily essentials much easier.
Planner Design: If you enjoy looking at a pretty design and want to be more consistent with your planning, then aesthetics should be taken into consideration. There are many colors, features, and styles available to help you find the best budget planner book to appeal to your personal taste.
The Best Budgeting Planner
The best budget planner books can help you keep your money in check and set goals for the future. To give you a guide on how to choose the best budget planner for your needs, we have researched the top-rated budget planners available on Amazon.
Ranked as Amazon's best seller with more than 23 thousand positive reviews, Clever Fox is the best budget planner book that has everything you need when it comes to budgeting.
Size: It's a compact A5 planner, just the right size to fit in any bag.
Features: The Clever Fox Budget Planner features two pages for each section — financial goals and a mind map breakdown, financial strategy, savings, and debt — plus 12 months worth of budget worksheets. What's more? It has extra sections for Christmas budgeting and an annual summary.
Accessories: This planner comes with several handy accessories including stickers, a bookmark, and a quick start guide to help you get into the swing of things.
Design: The Clever Fox Budget Book comes in over 20 colors, so you can choose one that matches your personality.
Plan for success on the go with the Erin Condren easy-to-use budget planner.
Size: It's a small-but-powerful planner at 5.7 by 8.25-inch size, which you can easily take with you anywhere!
Features: The Erin Condren Financial Planner comes with a pocket to store receipts and other documents. It has 80 pages of mohawk paper, which won't tear easily or leave you with creases.
Accessories: This budget planner comes with 106 fun stickers to help you keep track of your money in an enjoyable way.
Design: The planner also comes in a variety of patterns and colors, with some featuring words of encouragement.
PLANBERRY is one of the best monthly budget planners that allows you to set your financial goals and make them a reality in an efficient manner.
Size: This planner comes in a convenient size of 8.3 inches wide, 9.4 inches long, 1.4 inches thick, and the pages are the A5 size.
Features: The durable spiral binding makes it easy to turn the pages of this budgeting planner, and the pages lay flat when the book is open. The best part of Planberry Budget Planner is its special sections. You can set financial goals, build a financial strategy, track spending and debt, plan a holiday budget, and make monthly and annual summaries to help you assess your progress.
Accessories: This budget organizer comes with a double pocket at the back, illustrated user instructions, three sheets of stickers, and a beautiful gift box.
Design: The Planberry Budget Planner is a stylish planner with rose gold accents and 12 detailed monthly sections, each with a different color scheme.
The GoGirl budgeting planner notebook is one best ways to manage your finances and get out of debt.
Size: The budget journal's A5 size makes it easy to carry, fitting perfectly into a standard handbag.
Features: The GoGirl budgeting planner contains no dates, so you can start using it at any time of the year. This planner features 12 monthly money-management sections and has space for you to track debt, saving, holiday spending, and more.
Accessories: This planner comes with a user guide, two sheets of stickers, two bookmarks, a pen holder, and an accordion pocket for receipts.
Design: Available in different colors, the GoGirl Budget Planner comes in a high-quality leatherette cover and 120gsm pearl white paper.
The best budget planner book by Mead is great for busy households, keeping all your finances under one coordinated system.
Size: At 8-1/2″ x 11″ page size, it is a large planner meant for the household.
Features: This planner has ample space for writing down your expenses and monthly bill payments. It comes with twelve different monthly packets that are great for holding important papers like receipts, bills, and others.
Accessories: With the Mead Organizher Expense Tracker, you can download additional pages online and insert them through the Tech Lock.
Design: The purple poly design cover of this product makes it stand out from the crowd, and a unique, durable lock poly-ring design means it can take a lot of wear and tear.
Tips for successful budgeting
It can be difficult to create and stick to a budget, especially if you don't have a lot of experience with it. With a little organization, forethought, and the best budgeting planner to suit your needs and lifestyle, you can make budgeting work for you.
Here are a few tips to help get you started:
1. Make a list of your regular expenses. This includes items like rent or mortgage payments, car payments, insurance premiums, and groceries.
2. Be honest about your spending habits. Track where you spend your money over the course of a month and see where you might be able to cut back.
3. Create a savings plan. It's important to have money set aside for unexpected expenses or emergencies. Start by setting aside a small amount each month and gradually increase it as you get more comfortable with your budget.
4. Shop smart. To save money when you shop, research where you can find the best deals on your preferred items. Many retailers run seasonal sales events, so if the item you want is not on sale now, wait until it is being promoted at a reduced price.
5. Stick to a budget plan. Budgeting is all about setting priorities. A good plan covers all of your needs, some of your wants, and sets aside money for emergencies and the future. Budgeting plans include the envelope system, zero-based budgeting, and the popular 50/30/20 budget.
6. Create a monthly spending plan. Use the monthly budget pages in a planner to help you stick to your spending limit.
7. Keep track of you debt. Most planning books will include debt tracking pages to help you budget a payoff of your debts.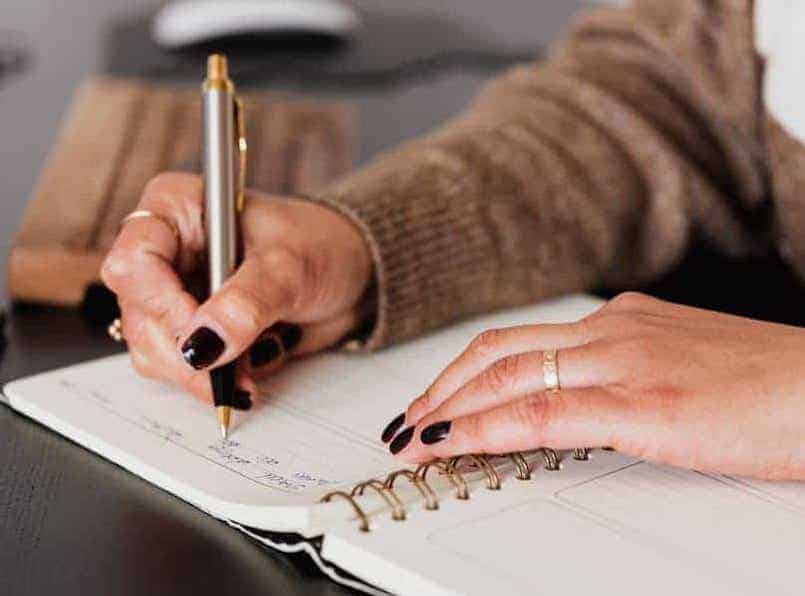 FAQs on the best budgeting planner
If you don't see your question answered below, don't be afraid to let us know in the comments!
Are budget planners worth it?
Definitely! A good budget planner can help you pay off debt and save money by showing you how to plan for irregular bills, save up an emergency fund, pay your bills on time, and get out of debt quickly.
What's the best free budget planner app?
The best budgeting apps help you get a sense of your income and expenses so you can manage your money well. These apps integrate with your bank account and credit cards, are easy to use, and should match your personal style and preferences in order for you to get the most out of them. With that, the best free budget planner app will differ depending on your needs.
In a CNBC article, the editorial team listed some of the best budgeting tools:
Best free smartphone app (overall): Mint
Best free smartphone app for beginners: Goodbudget
Best free smartphone app for investors: Personal Capital
What is the 50 30 20 rule budget?
A simple budgeting strategy that can help you maximize your money is the 50/30/20 rule. Set aside 50% of your money for your needs, 30% for your wants, and at least 20% for savings and paying down debt.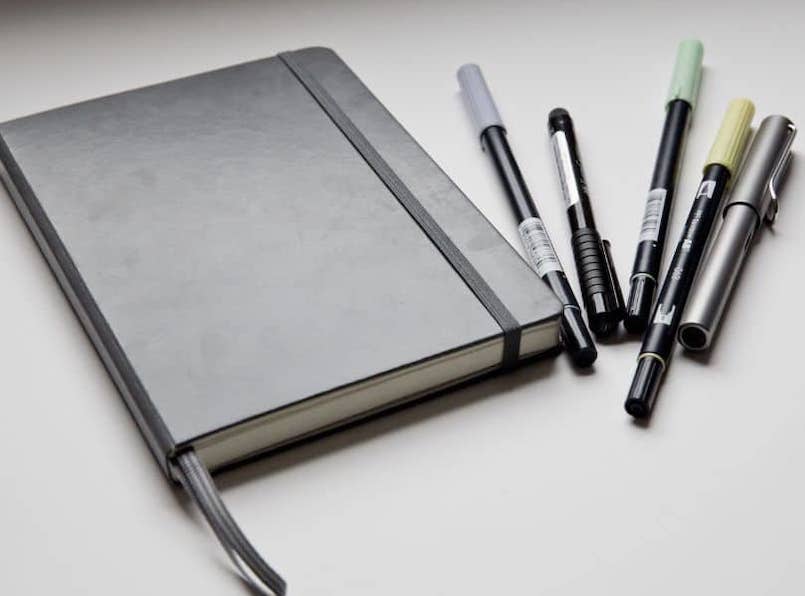 Other Articles You May Be Interested In
If you liked this article, you might enjoy these other blog posts on money matters.