If you're looking for the best dorm fan, whether you are going off to college or have just graduated from high school and are moving into your first apartment, there are a number of things to consider.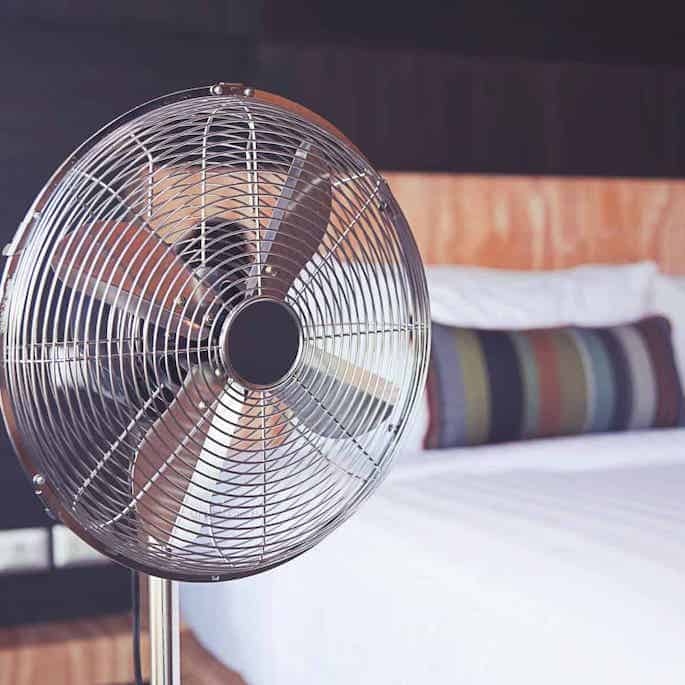 A good quality fan can really help make your dorm room more comfortable. There are many different types of fans available, and it can be hard to narrow down which fan for a dorm room is the best.
Aside from table top or floor models, you'll also need to decide between personal use or ones that cool the entire room. There are also desk fans and clip on fans if you need something portable to give you cool air.
The best fans for dorm rooms (or any small space) are floor fans. These fans circulate air better than table or desk fans — and they don't require installation like ceiling fans. Floor fans come in many different sizes, so you can find one that will fit your dorm room.
In this article, you'll learn some tips on choosing the right kind of fan for your dorm room.
Fan Size
Dorm rooms are notoriously small and cramped, so finding furniture and appliances that fit can be a challenge. One appliance that is especially important in a dorm room is a fan, which can help to keep the room cool during the summer months.
When shopping for the best dorm fans, you should keep in mind how much space you have; not all fans are always ideal for smaller spaces like dorm rooms. So what size are the best fans for dorm rooms?
There is no one-size-fits-all answer to this question, as the best size for a dorm room fan will vary depending on the size of the room. Fans come in a wide range of sizes, so it's important to choose the size that is "just right" for the room — not too big and not too small.
In general, a fan that is 16 to 18 inches in diameter should be adequate for most dorm rooms. This size is small enough to fit easily into a cramped space, but large enough to create an effective airflow.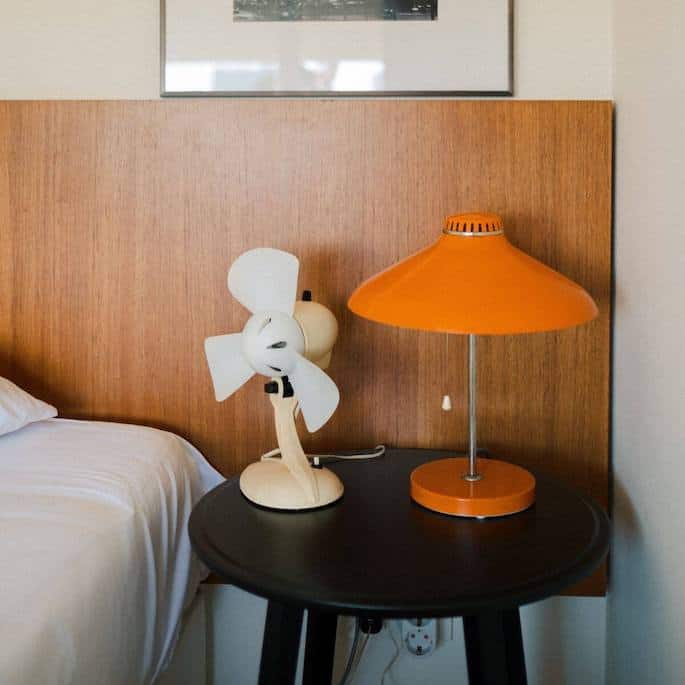 Type of Fan
The best dorm fan should fit comfortably in your room and be easy to set up. Choose a fan that is strong enough to cool the space without being too bulky or heavy.
Table fans: the smallest and most lightweight, these fans are perfect for small spaces or when you need to move the fan around frequently.
Clip-on fans: easy to move around your room since they are small, but can't circulate as much air as a floor fan or desk fan.
Floor fans: provide ventilation at foot level and are ideal for rooms where you can't mount a fan on a wall or ceiling.
Pedestal fans: also called stand fans, these are larger than table fans but still relatively small compared to tower fans. They often have more features than a table fan and can be placed anywhere in a room.
Tower fans: the largest type of fan and offer the most coverage area. But they're also typically the most expensive option.
Fan Noise
It can be hard to sleep well when you're being woken up every few hours by a loud fan. While all fans make some noise, not all of them are created equal. If you'd like to get a good night's rest without being kept awake by the fan for your dorm room, here are a few things you should keep in mind.
Size of the fan: Larger fans tend to be noisier than smaller ones.
Blades of the fan: Blades that are curved or have rounded edges make less noise than blades that are straight or have sharp edges.
Speed of the fan: A fan that runs slowly will be quieter than one that runs quickly.
If you can, try to listen to a fan before buying it to make sure it isn't too loud. You can request a sales assistant to test a fan in the appliance store by going to a designated testing area. If you are buying online, check the reviews diligently.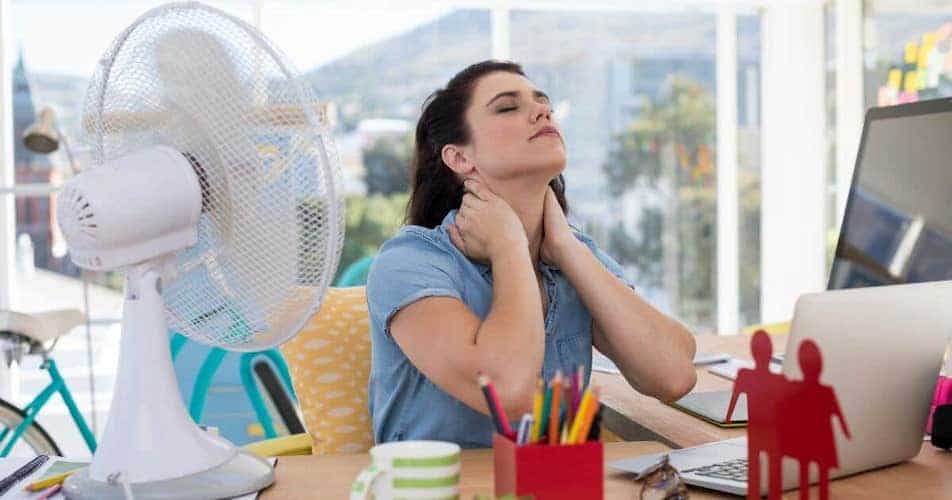 Price of Fans
Fans come in a wide range of prices, depending on the type and brand. A table fan can cost as little as $10, while a pedestal fan may cost between $25 and $30. Floor fans are less expensive than tower models, with prices starting at around $30. So no matter what your budget, you're sure to find the best dorm fan for you.
Best Fans for Dorm Rooms
Get relief from the heat and give your air conditioner a break by using the best fans for dorm rooms to cool you off. Fans use a fraction of the energy that air conditioners do, saving you money on your electric bill.
This seems to be the best dorm fan on the market, based on over 94,000 positive reviews on Amazon. Definitely give it a try if you're looking for a small but mighty fan for your desk or floor.
Features:
Size: At only 2.6 pounds, this lightweight and compact fan provide you with a wealth of options for fitting it into your dorm.
Speed: It is quiet, efficient, and a good choice for cooling an area. Three selectable speeds mean that you can save money on energy expenses by using the lowest speed for your personal cooling needs and switching to a higher setting when you need more power.
Airflow: This fan features a full 90-degree pivoting head and can deliver improved air circulation from up to 25 feet away.
With more than 13,000 positive reviews, the Vornado 560 is not your average fan — it is an air circulator model. This means it cools the room rather than just the person using the fan. Available in black and white, you can easily place this on top of your desk, dresser table, or on the floor.
Features:
Size: Vornado's medium size fan is only 11.3″ in height, 9.7″ in diameter, and 4.3 lbs in weight. The Vornado is also available in other sizes like small and large.
Speed: To more effectively move air throughout the entire room, Vornado is a 4-speed air circulator fan with push-button controls conveniently located on its top.
Airflow: This Vornado mid-size air circulator fan can move 70 feet of air with its deep-pitched blades. It also has a stylish chrome glide bar that lets you direct the air flow in any direction you choose.
When the temperature rises or you need to circulate air in the room, you can count on this fan. With more than 31,000 ratings, it's a durable yet affordable option. Choose from three different sizes: 7″, 11″, or 20″ in diameter.
Features:
Size: A portable fan that won't take up too much space in your dorm room, perfect for use on a table or on the floor.
Speed: The back-mounted control panel allows you to customize your cooling-off experience with 3 individual speeds: low, medium, and high.
Airflow: The 90-degree variable tilt mechanism on this fan lets you change the directional airflow and enjoy long-ranging circulation in your dorm room.
FAQs on the best fans for dorm rooms
If you don't see your question answered below, don't be afraid to let us know in the comments!
What type of fan is best for a dorm room?
If you're looking for a fan to cool down your dorm room, a floor fan is the way to go. They take up less space than other fans. As with the examples above, there are many powerful floor fans available that are as small as a desk fan but circulate air in your room more effectively.
How do I keep my dorm room cool?
The easiest way to stay cool without a window or air conditioning is to have a fan. You'll save money, and at the same time, have a better air circulation. For extra air circulation in your dorm room, the best dorm fan will be a powerful air circulator fan. The best part? You can also store the fan away during winter months.
Do I need a fan for my dorm room?
can keep you cool. A fan for dorm room can be helpful in keeping your room cool even when you have central air conditioning. It will circulate the air and help keep it from getting stale, which can make sleeping more comfortable.
Does putting ice in front of a fan work?
Yes, but the effect is limited. The basic idea behind this is simple: ice absorbs heat as it melts.

Thus, if you blow warm air over ice with a fan, the warm air will cool as the ice melts. However, the effect won't be long.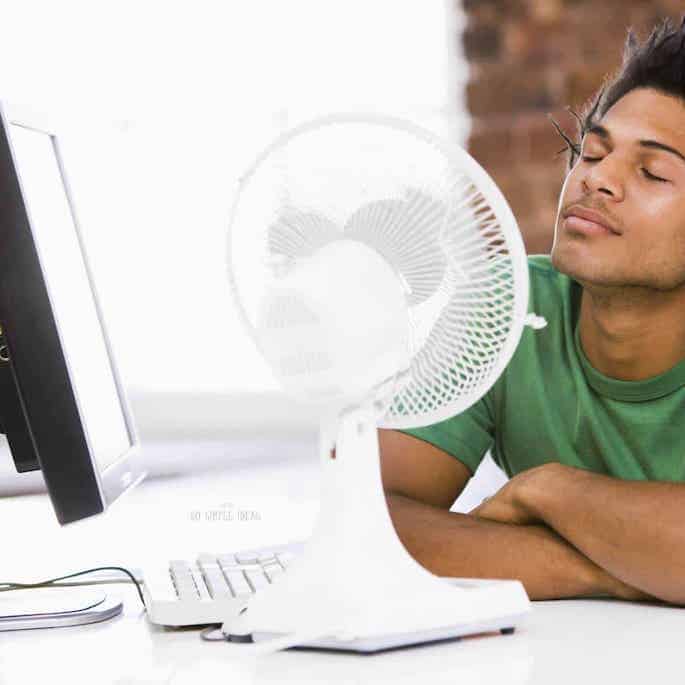 Other Articles You May Be Interested In
If you liked this article, we think you'll love these ones as well.