For a simple and delicious low-carb cake recipe try Carbquik cake. This recipe is easy to follow and only requires a few ingredients. The cake is light and fluffy, making it the perfect dessert for any occasion.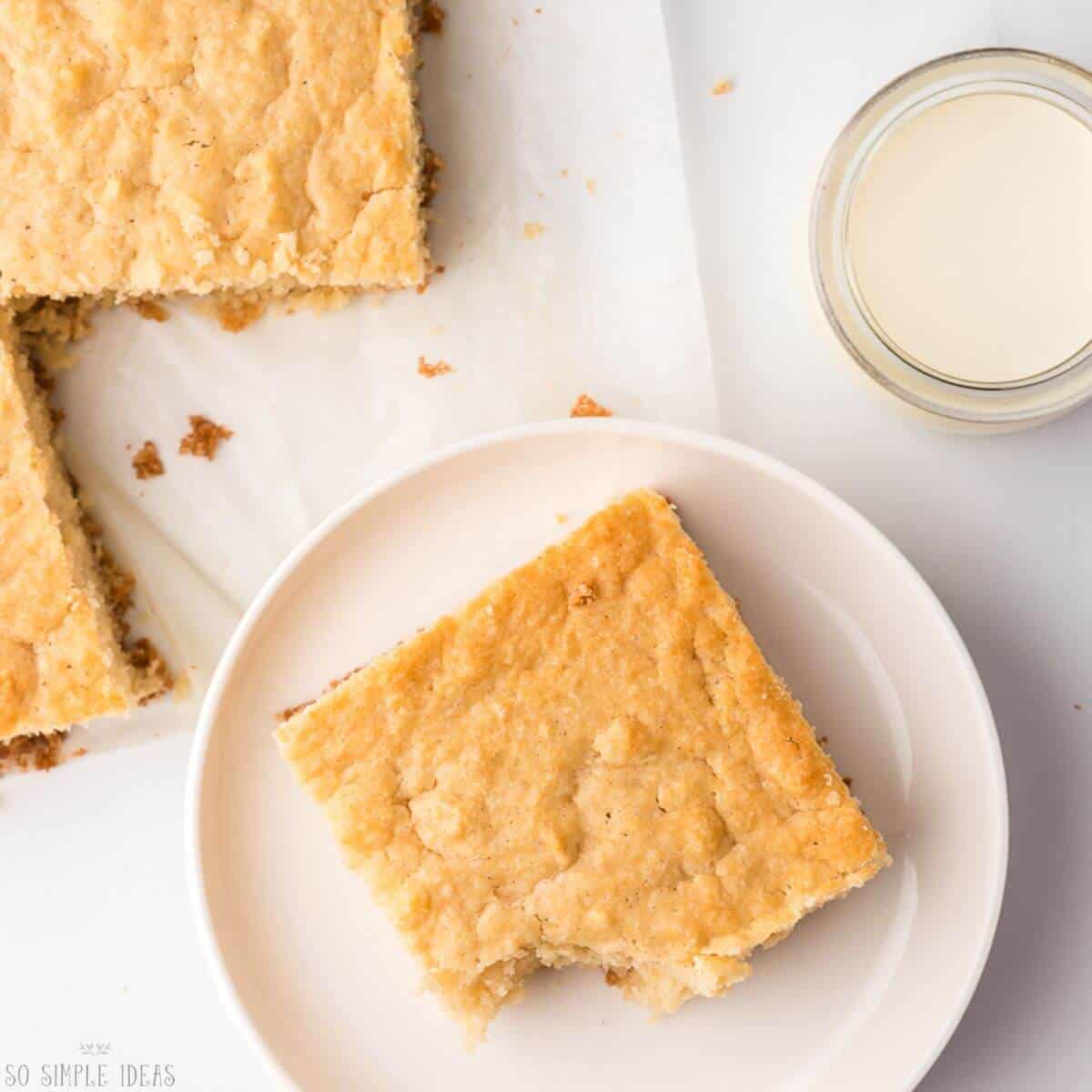 Are you struggling to find a cake recipe that is low in carbs and easy to make? Carbquik is a baking mix that allows you to create delicious low-carb baked goods at home easily.
This revolutionary flour blend can be used to bake simple treats that have a texture just like the real thing! The mix is made with a special processed wheat flour that is high in fiber resulting in very few net carbs per serving.
In fact, this Carbquik cake is so good you don't even need to frost it! But you may want to add a dusting of powdered sugar alternative or a sugar free cream cheese icing.
Ingredients
Let's take a look at what you'll need to make this easy cake recipe.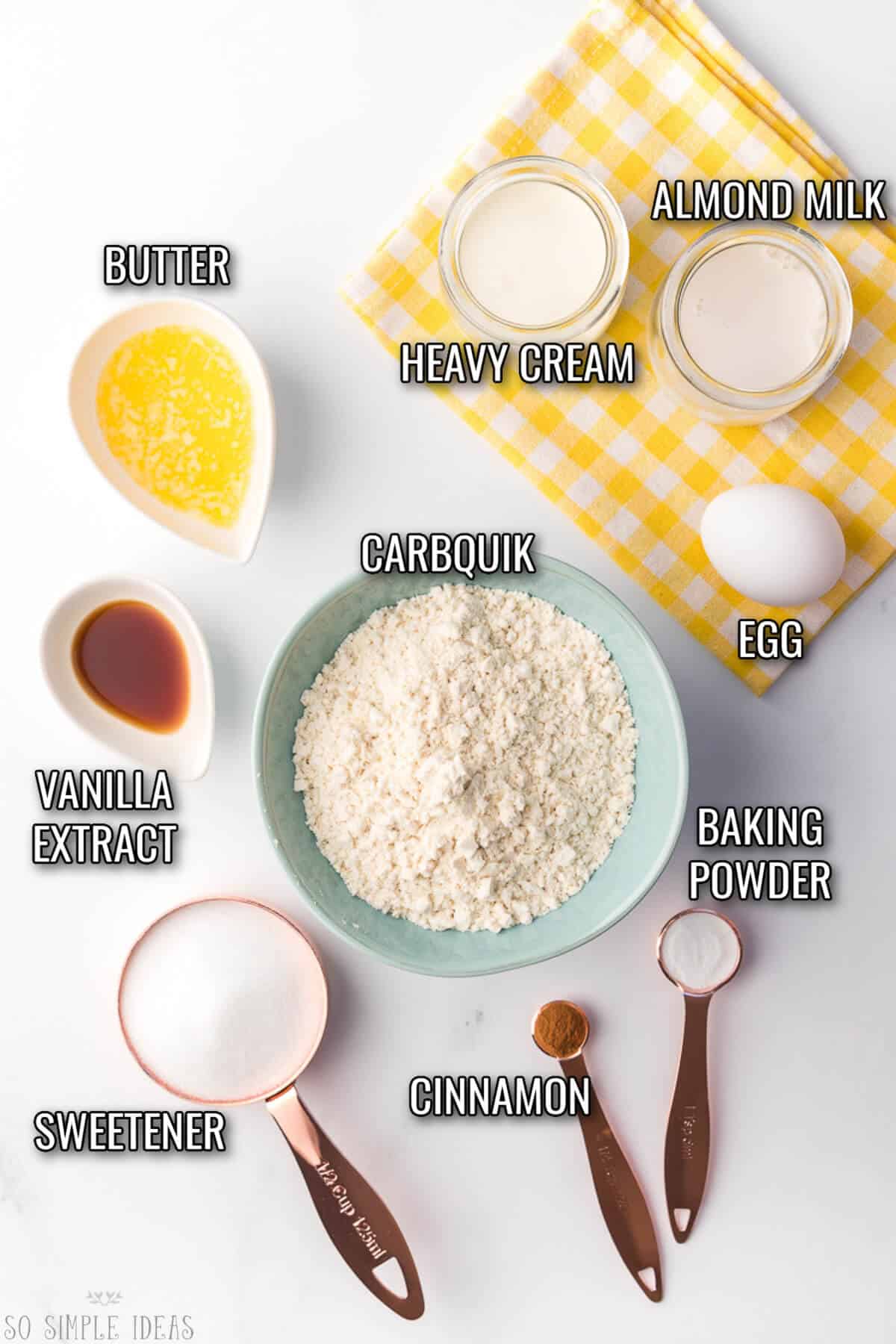 Carbquik is the all purpose flour substitute used to reduce carbs to make the cake suitable for a low carb diet.
One-for-one sugar substitute like Lakanto Classic or Swerve. You can also use granular Splenda but the net carbs will be higher.
Egg adds structure and leavening to the cake.
Baking powder helps give a better rise and lighter texture.
Almond milk and heavy cream is a great keto-friendly milk replacement.
Melted butter adds moisture and richness to the Carbquik cake.
Vanilla extract enhances the flavor and adds sweetness.
Cinnamon is added to enhance the flavor and add a touch of spice.
Instructions
The preparation of this low-carb cake is so simple! You'll just need to combine all the ingredients, spread the batter in a lined baking pan, then bake. That's it!
Prepare cake batter
Dump all of the ingredients into a large mixing bowl and whisk until well combined. You can use an electric mixer to speed things up.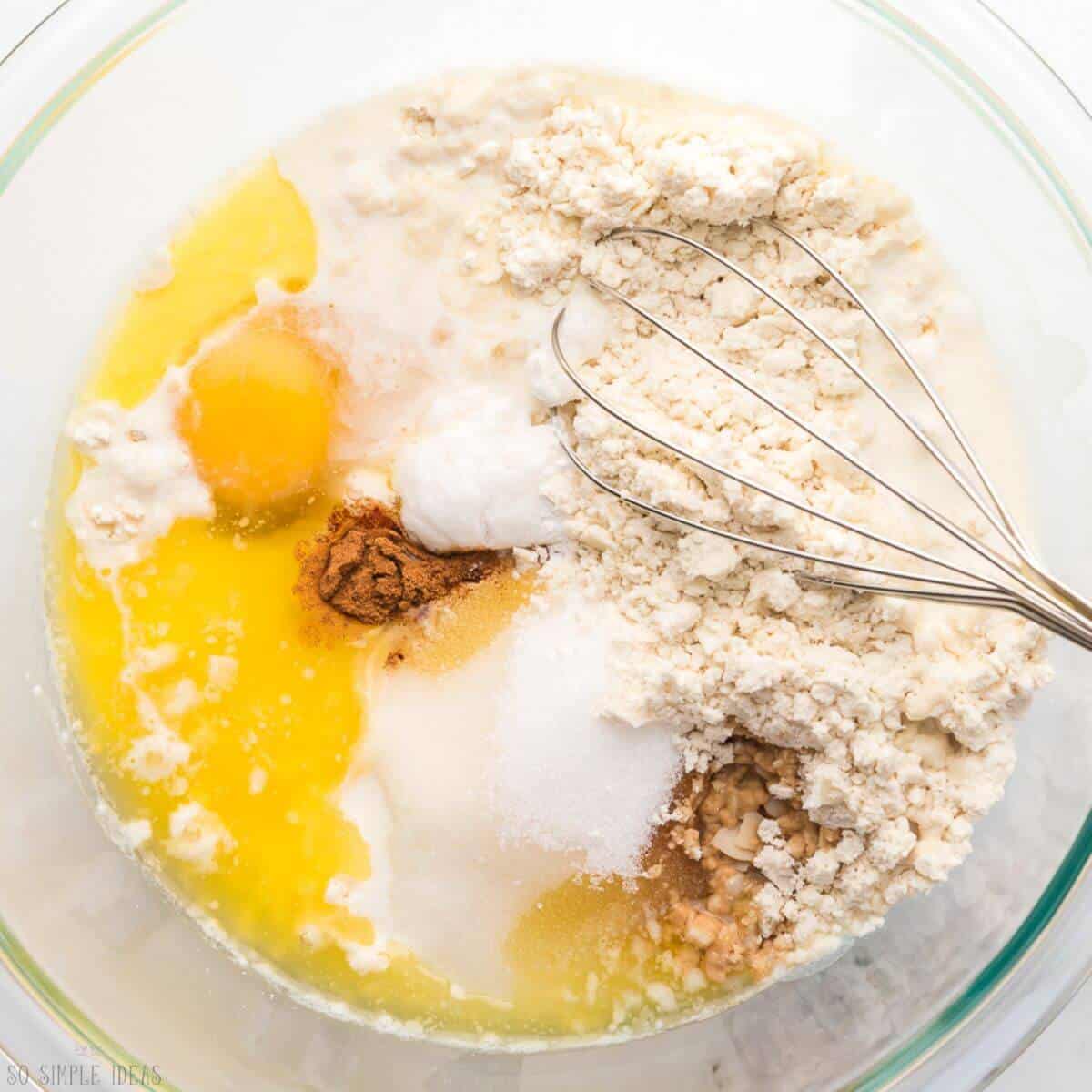 Then spread the batter into a parchment paper lined baking dish. The cake can be made in an 8×8-inch square pan or a 9-inch round cake pan. If using a round pan, you'll only need to line the bottom with a parchment paper circle.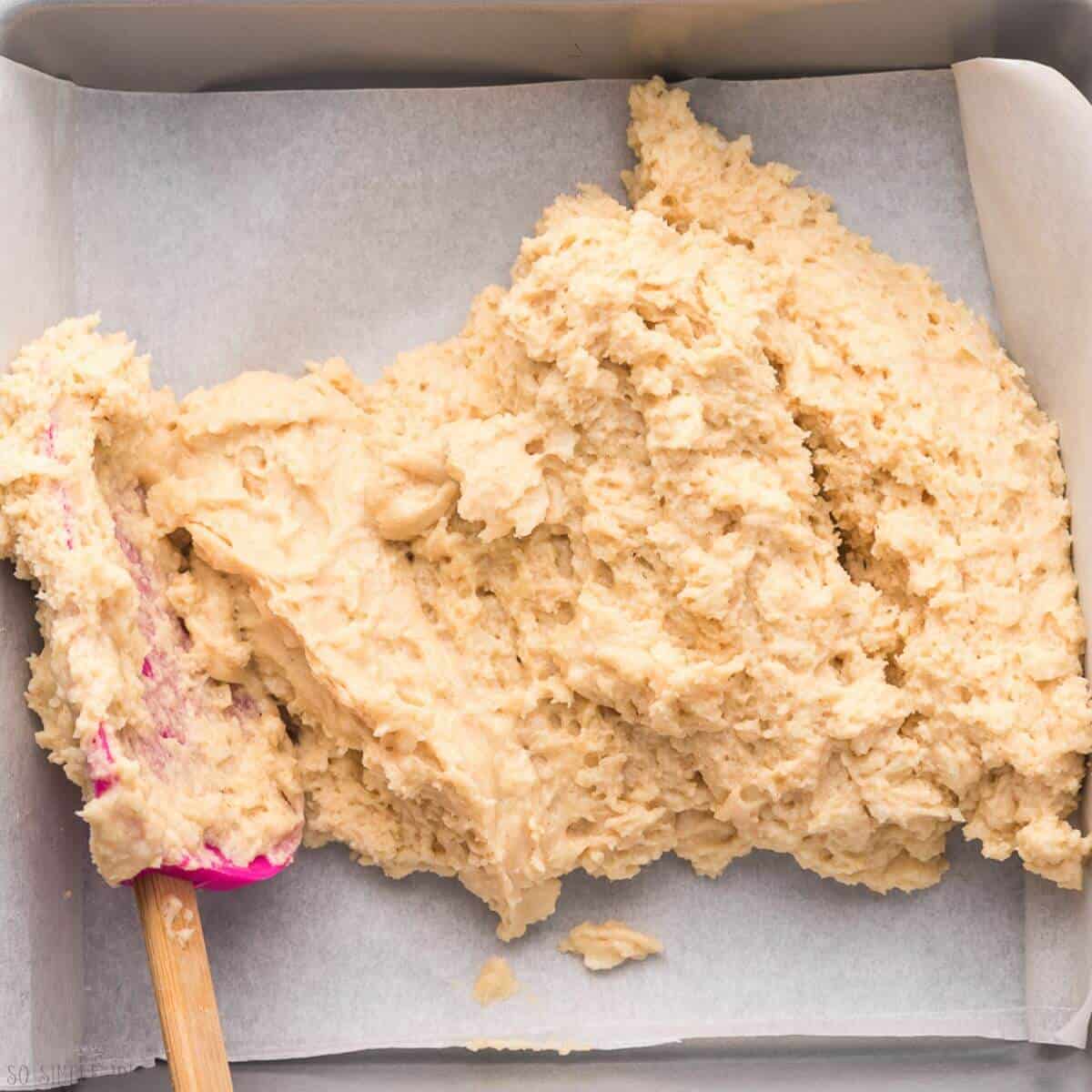 Bake cake and cool
Place the baking pan in a preheated oven and bake for about 30 minutes. The top of the cake will be golden brown and the center will be set when done.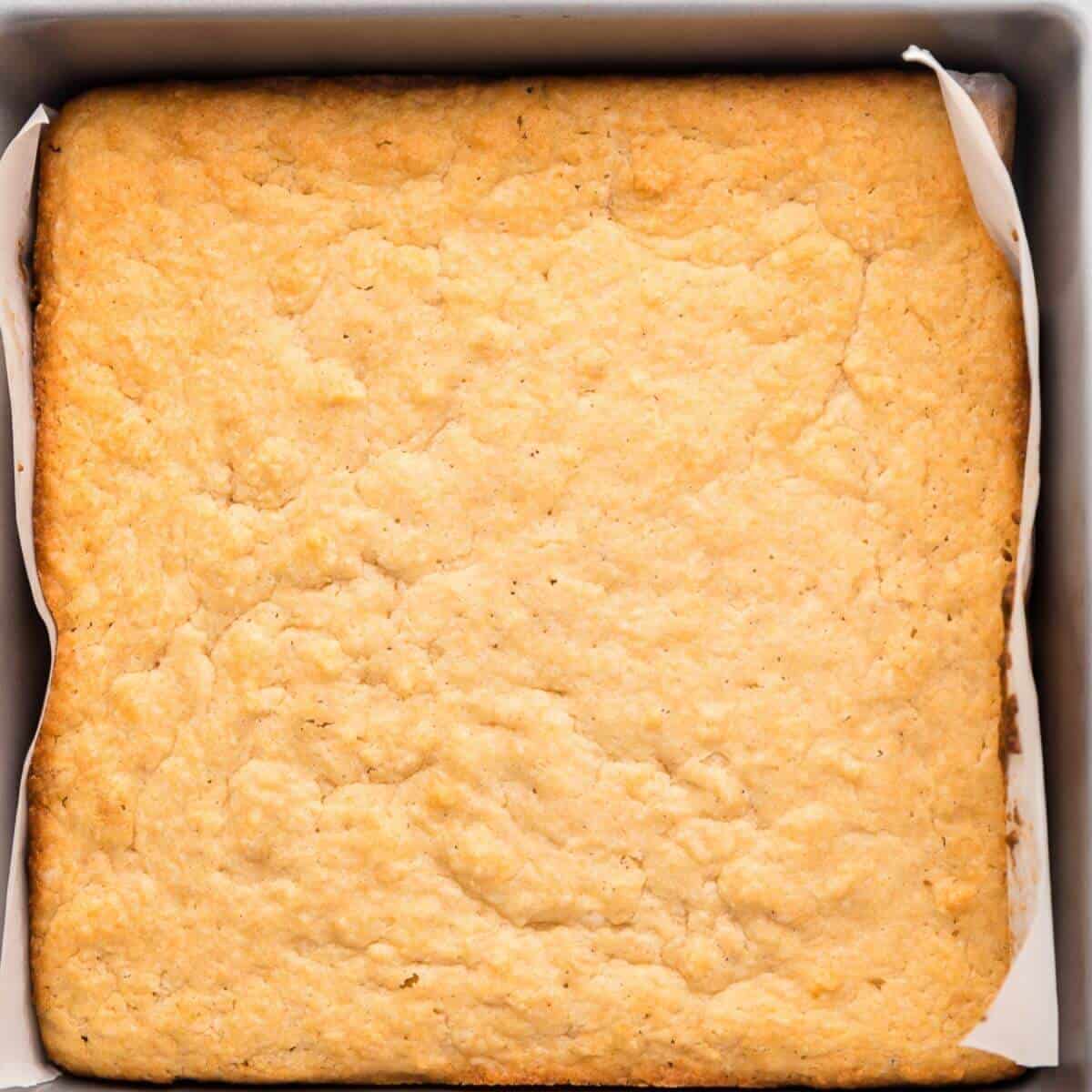 Let the cake cool completely in the pan on a wire rack. Then remove from pan and slice. You'll get 9 pieces using a square pan. A round pan will yield 8 slices that are slightly larger.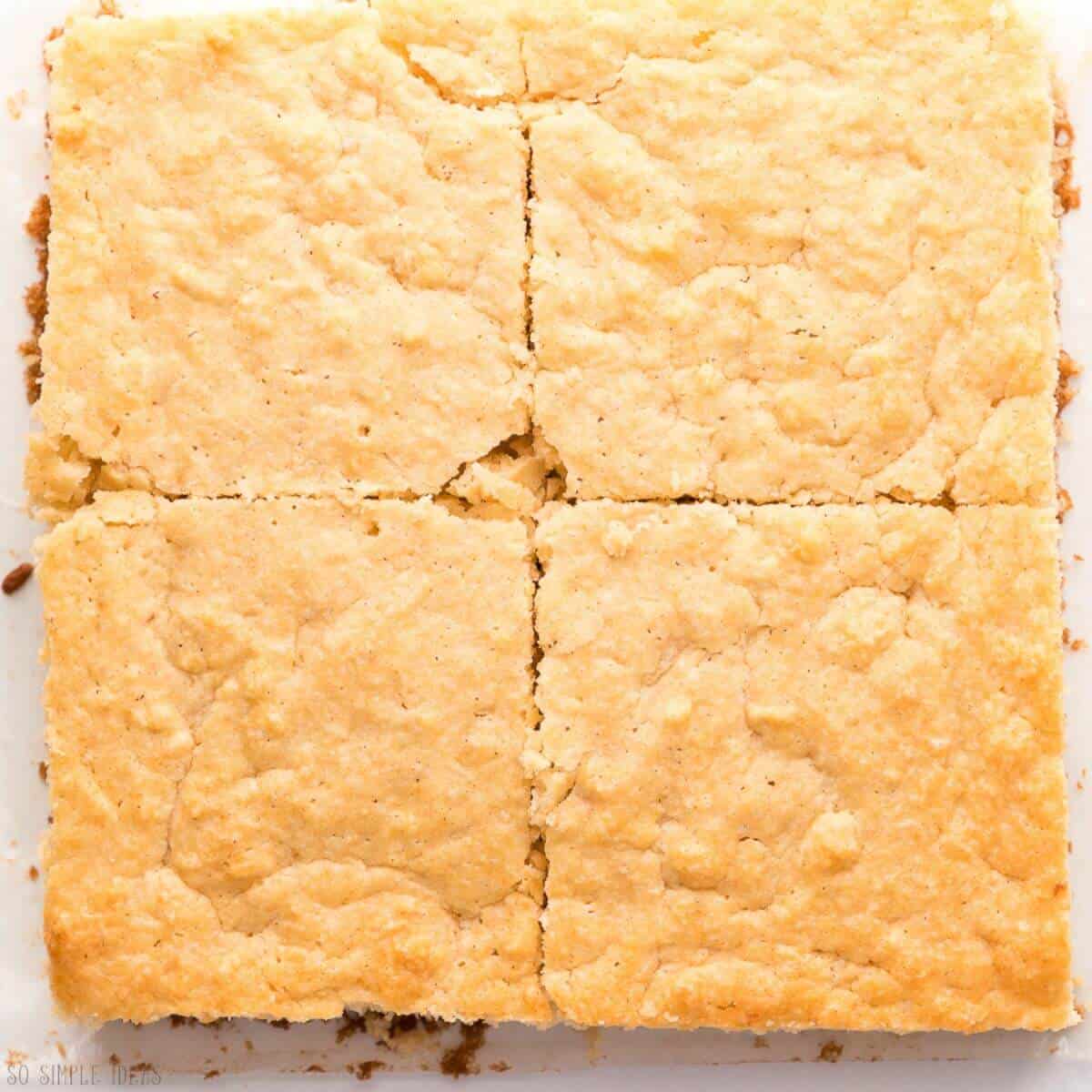 Tips
Always preheat the oven. If you don't, the cake won't bake evenly.
Use a toothpick to test if it is done. If the toothpick comes out of the middle of the cake and is clean, the cake is finished baking.
Add your favorite toppings. This is a basic Carbquik cake with lots of room for customization. Try adding whipped cream and strawberries for a strawberry shortcake.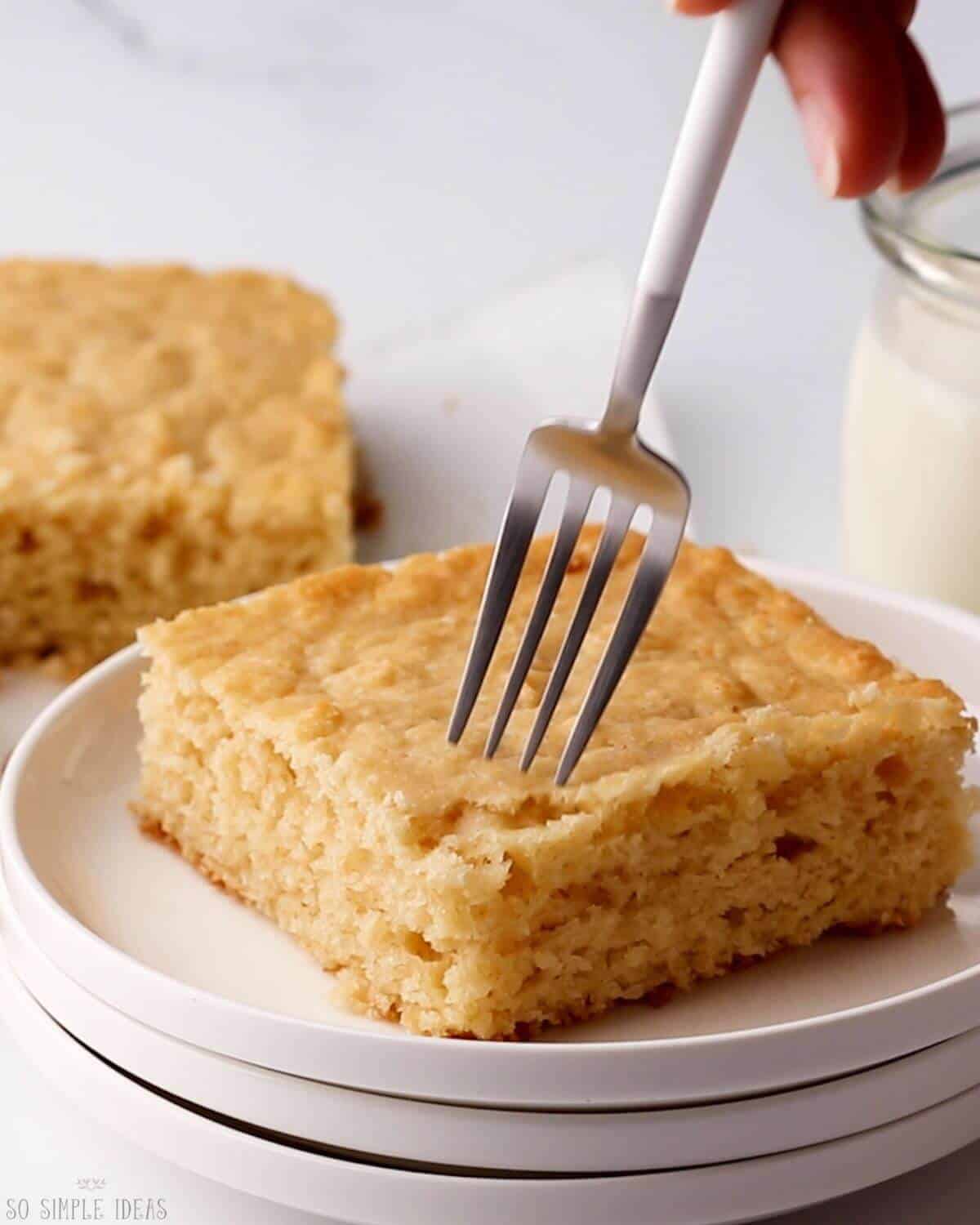 Serving suggestions
There are a few ways to enjoy a Carbquik cake, even when it's not decorated. One way is to add frosting or icing to the top. Another is to drizzle a sweet sauce over the top.
You can also sprinkle shredded coconut, chopped nuts, or mini chocolate chips on top for added flavor and texture. Another great option is to serve the cake with fresh fruit on the side.
FAQs
Can you replace flour with Carbquik?
Carbquik can be used to replace all-purpose flour but you may need to make minor changes to the recipe. A little sweetener is often added, even in savory recipes, to offset the bitter taste of the baking mix.
How healthy is Carbquik?
Carbquik is generally considered a healthy alternative to traditional flour-based baking mixes. It has more fiber and less carbs with a low glycemic index.
What is Carbquik made of?
The baking mix is made with the patented Carbalose flour which is a trademarked wheat flour that is modified to make it suitable for those on a low carb diet.
Can you sift Carbquik?
Yes, Carbquik can be sifted. It is a very fine flour and will easily go through a sieve.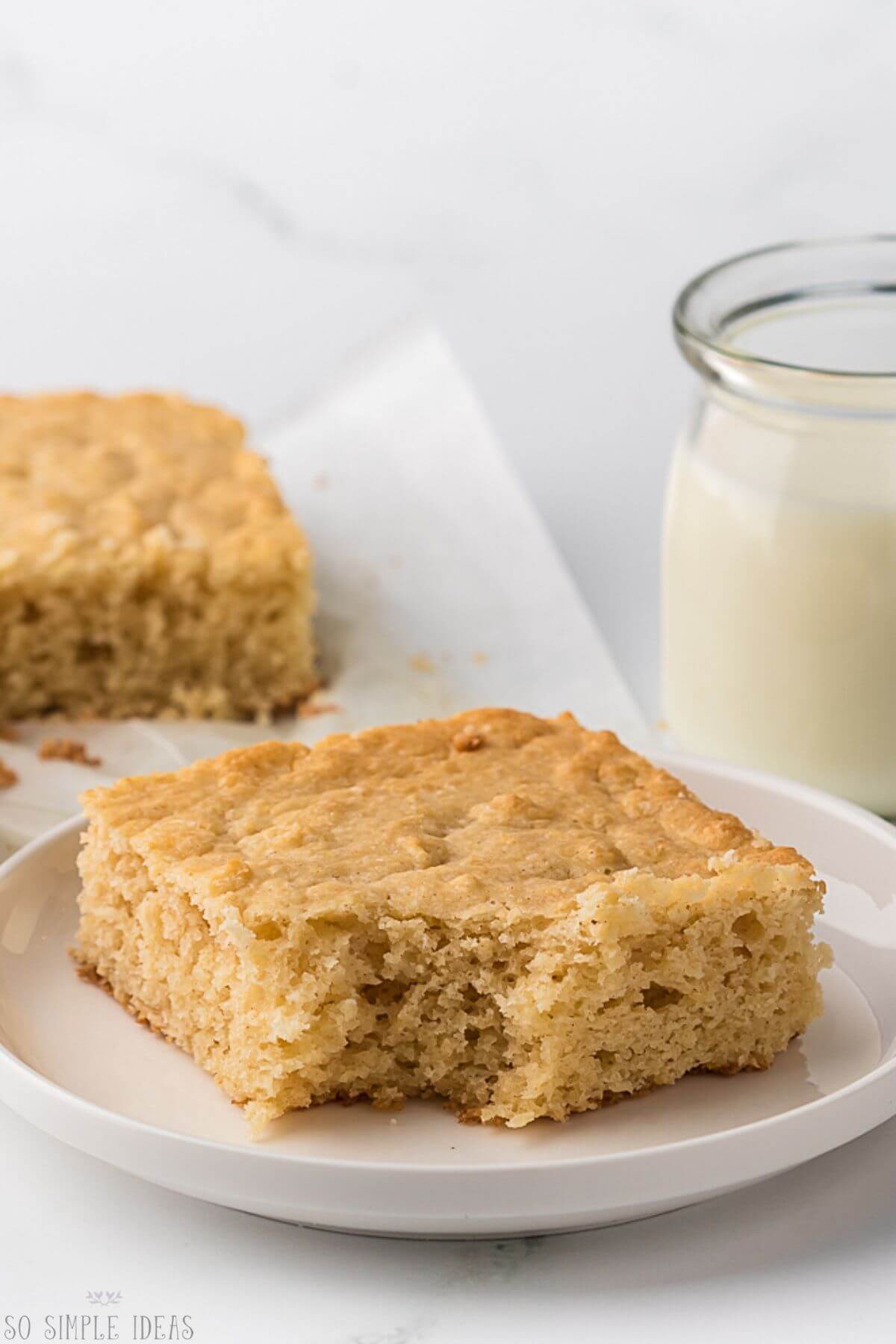 Related recipes
Love the simplicity of this low-carb Carbquik cake? Here's a few more recipes you may want to try next.
CARBQUIK CAKE (Low Carb)
This simple low-carb cake recipe is easy to follow and made with just a few ingredients. It can be enjoyed as a snack or dessert.
Ingredients
2

cups

Carbquik

1/2

cup

granular Swerve or Lakanto

erythritol based sweetener

1

teaspoon

baking powder

1

egg

1/4

cup

almond milk

1/4

cup

heavy cream

3

tablespoons

butter

melted

2

teaspoons

vanilla extract

1/4

teaspoon

ground cinnamon
Instructions
Preheat the oven to 350°F.

Add all of the ingredients to a mixing bowl, and mix until well combined.

Pour into a lined 8×8″ square or 9″ round cake pan.

Bake for 30 minutes until cooked through.

Let cool to room temperature.
Notes
Adapted from https://lowcarbyum.com/almond-flour-cake/
Always preheat the oven. If you don't, the cake won't bake evenly.
Use a toothpick to test if it is done. If the toothpick comes out of the middle of the cake and is clean, the cake is finished baking.
Add your favorite toppings. This is a basic carbquik cake with lots of room for customization.
Nutrition
Calories:
96
kcal
|
Carbohydrates:
11
g
|
Protein:
5
g
|
Fat:
7
g
|
Saturated Fat:
2
g
|
Polyunsaturated Fat:
4
g
|
Monounsaturated Fat:
1
g
|
Trans Fat:
0.002
g
|
Cholesterol:
26
mg
|
Sodium:
210
mg
|
Potassium:
21
mg
|
Fiber:
9
g
|
Sugar:
1
g
|
Vitamin A:
165
IU
|
Vitamin C:
27
mg
|
Calcium:
115
mg
|
Iron:
27
mg