Need a low-carb flour alternative to make all your favorite recipes? Check out Carbquik biscuit and baking mix. It has 90% less carbs than a traditional bake mix and can be used in the same way.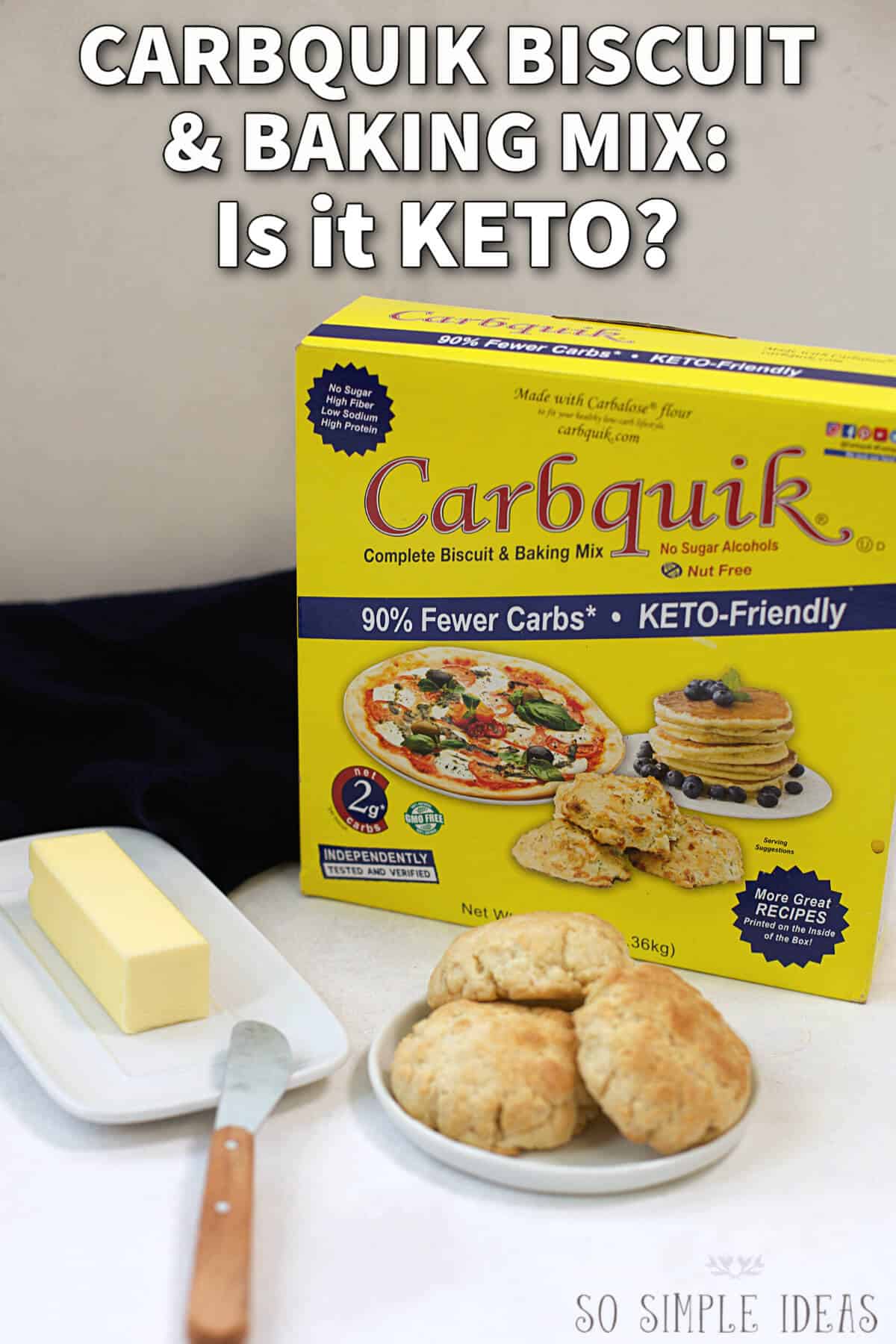 For those who aren't gluten-free, there's a revolutionary baking mix made with high protein wheat flour that has just 2 grams of net carbs. The mix is a good flour alternative that you can use in baking and cooking to reduce your carb intake.
This low carb baking mix contains enzyme enriched wheat, vital wheat gluten, oat fiber, high-protein wheat flour, buttermilk powder, soy fiber, wheat starch, and vegetable oil. There's also salt, egg white powder, and leavening agents in the mix.
The product is called Carbquik because it's a low carb version of the regular baking mix Bisquick. Carbquik is much lighter than traditional low-carb flours like almond flour and coconut flour. This makes it a great option for breads, cakes, cookies, pizza crusts, dumplings, and muffins.
What is Carbquik?
The Carbquik baking mix was created specifically for those following a low-carb diet. The mix is made with the trademarked Carbalose flour which is a patented enzyme modified wheat flour low in net carbs.
When used to make the simple Carbquik biscuits on the package, each one has just 2g net carbs. That's because each 1/3 cup serving has 16 grams of total carbohydrates with 14 grams of fiber. This net carb count has been independently tested and verified so consuming the product should not impact blood sugar.
Carbquik is a wheat-based baking mix that can be used in place of flour for most recipes. It's popular for pancakes, brownies, and cakes for people who are following a low-carb diet but aren't gluten-free.
You can even use it as a thickener for sauces and gravies!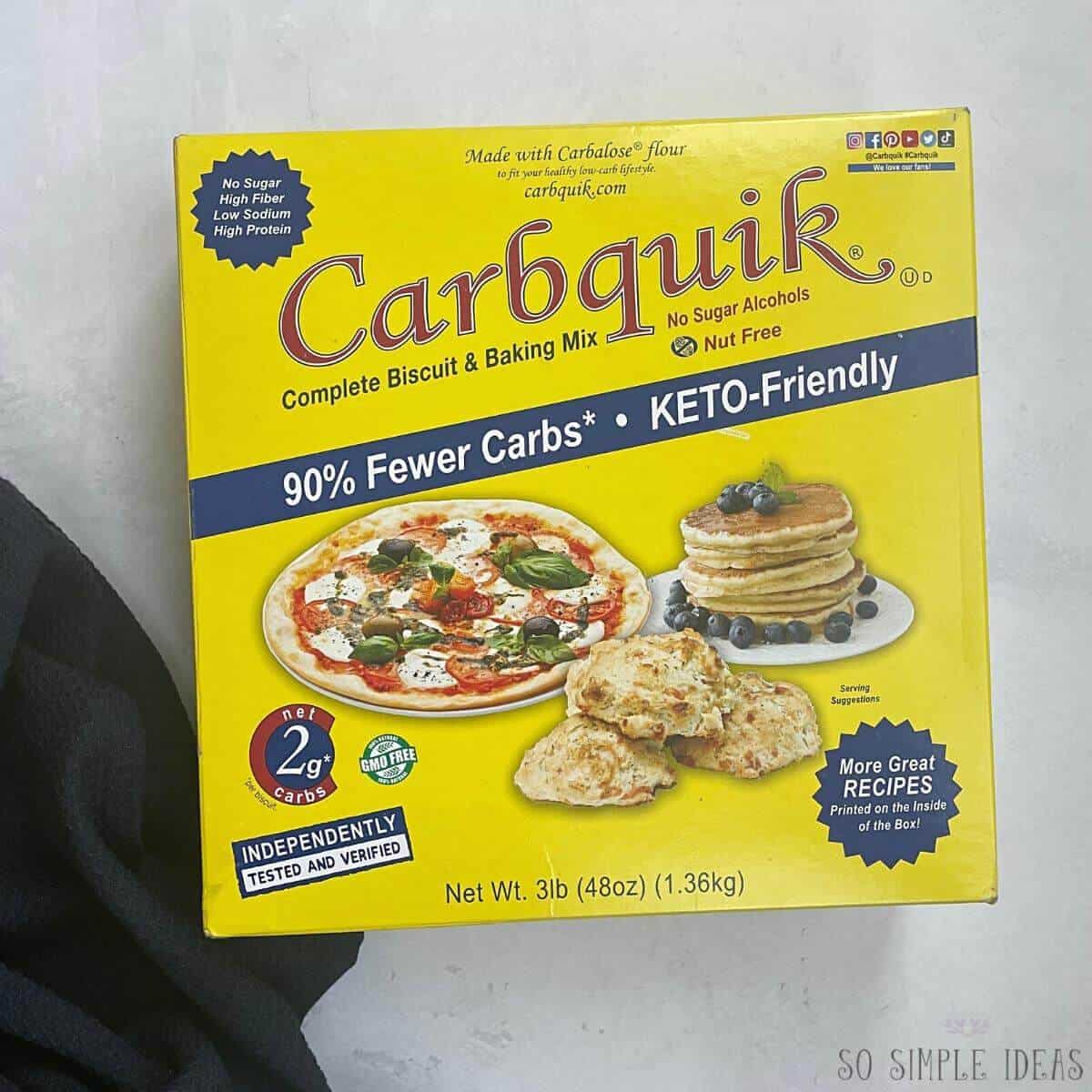 Benefits
With Carbquik, it's easy for those eating low carb to have their cake and eat it too! You can easily bake your favorite keto friendly recipes like muffins and cupcakes with this convenient all-purpose flour alternative.
Baked goods made with Carbquick tend to have a moist and tender texture like those made with regular flour. The benefit of using Carbquik over all-purpose flour is that the net carbs are much less because there's a higher fiber content.
The baking mix also has more protein than regular flour.
Is Carbquik keto?
When Carbquik was first introduced, the ketogenic diet was not well known. It was made primarily for those counting carbs on a standard low carb diet like Atkins for weight loss.
It wasn't until 2016 that people started to move to a keto diet which is many years after the Carbquik baking mix was first introduced. So it wasn't meant to be keto-friendly.
One of the benefits to following keto is that it lowers inflammation in the body. So even though the carbs are low, the fact that the low carb baking mix contains wheat protein and wheat fiber makes it undesirable for those on a strict keto diet.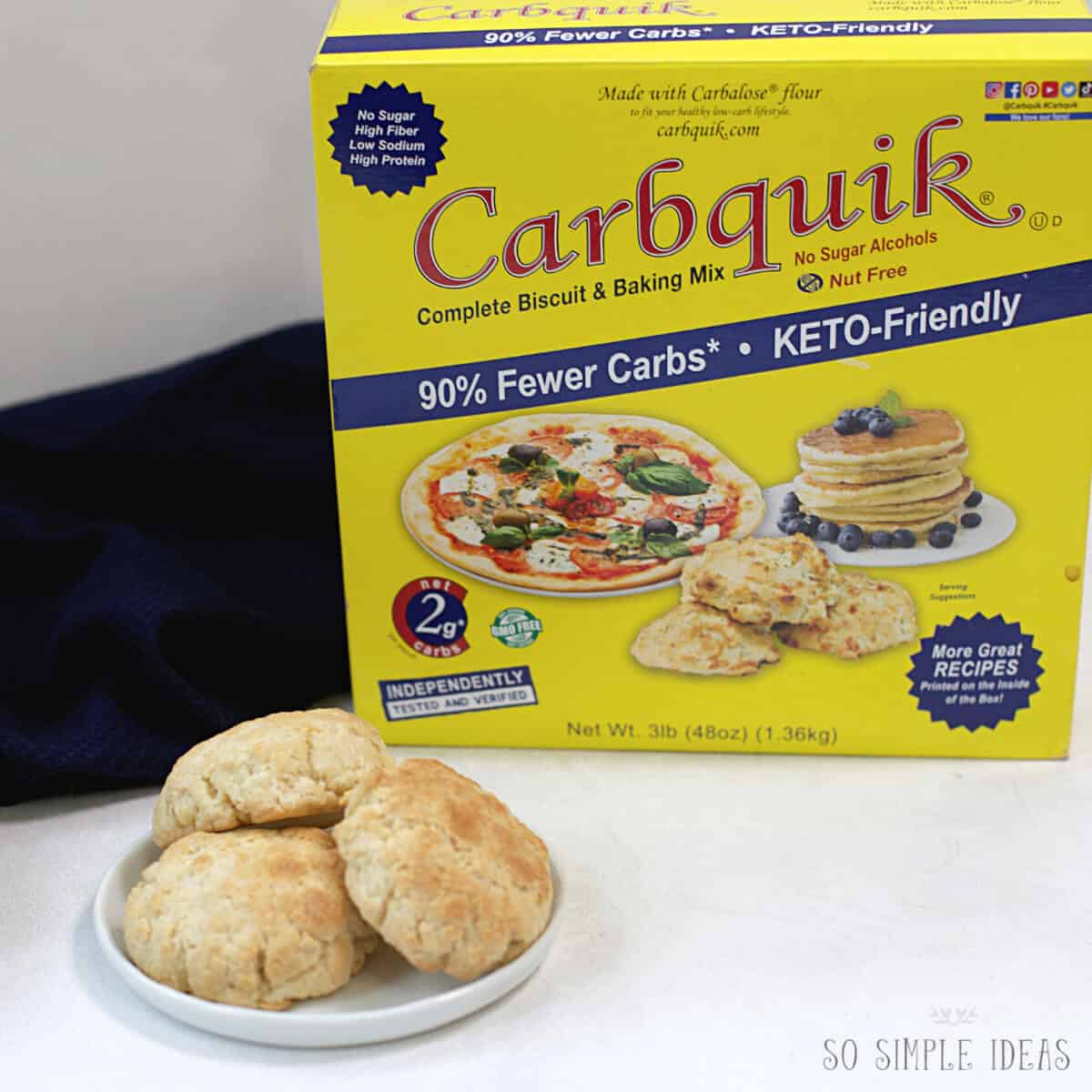 FAQs
Before going over some of the specific ways you can use the Carbquik baking mix, let's go over some questions people often have about the product.
Is Carbquik okay for a keto diet?
Those on a strict ketogenic diet should avoid Carbquik because it's made with white flour, soy flour, and wheat gluten. These are ingredients that can cause inflammation in the gut so the product isn't considered to be keto-friendly.
What is Carbquik?
The mix contains enzyme modified wheat flour, oat fiber, eggs, palm oil, buttermilk, egg whites, salt, baking powder, soy fiber, wheat starch, canola and or sunflower oil, emulsifiers, and natural flavor. You can purchase it on Amazon and read the buyers reviews.
Can you substitute Carbquik for all-purpose flour?
Carbquik is a substitute for flour that is made from wheat and soy. It can be substituted in most recipes that call for flour, but it does not work well in recipes that require yeast or baking powder.
What is the difference between Carbquik and flour?
Carbquik is a low-carb baking mix that's made for those on a low-carb diet.
It contains less carbs than regular baking mixes that contain traditional flours.
How many carbs does Carbquik have?
There are just 2g net carbs per serving. This is calculated by subtracting 14g dietary fiber from the 16g total carbs in each serving.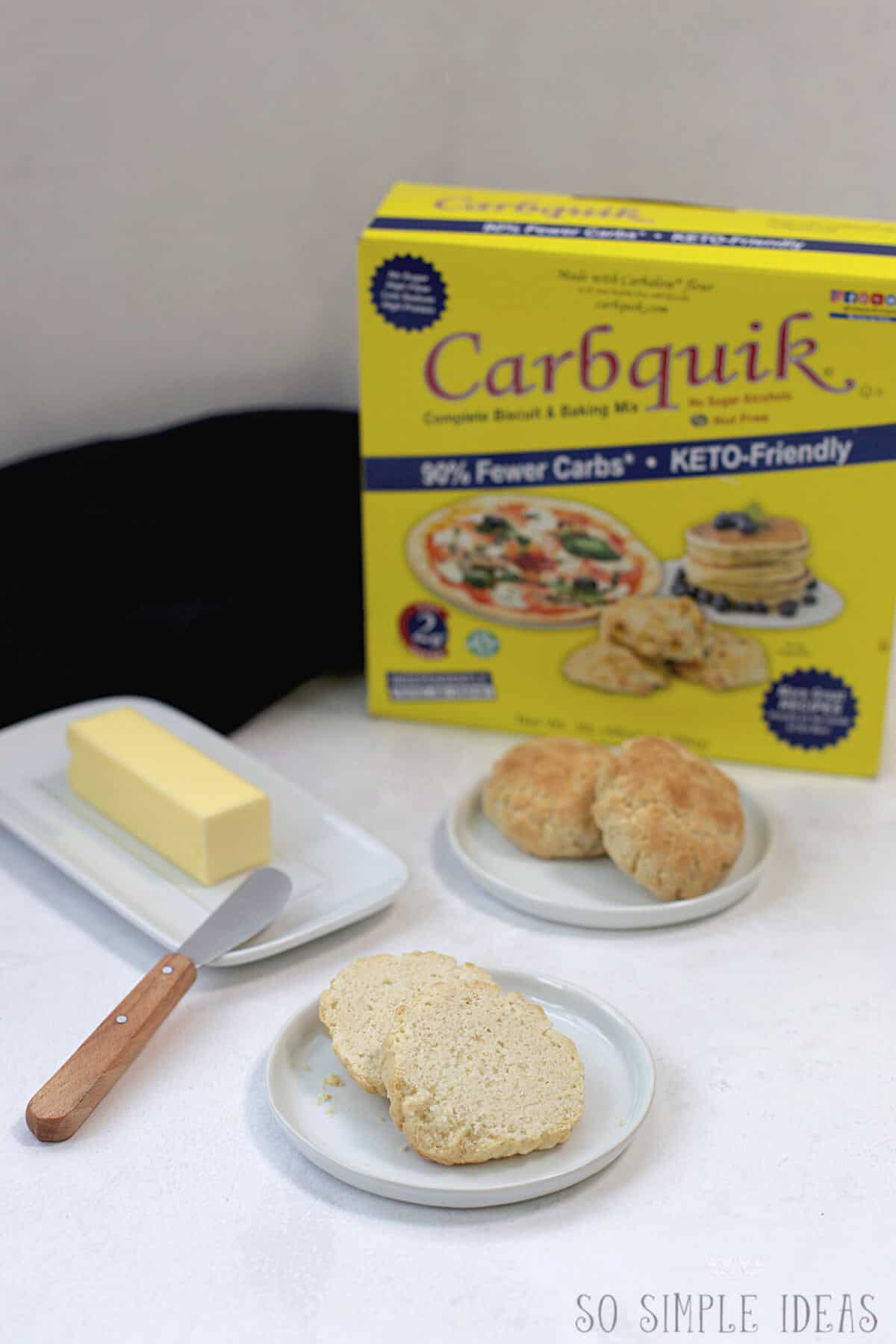 How to use the baking mix
Now that you know more about Carbquik, you probably want to know how to use it in low carb recipes. It's actually super simple because it can be used just like traditional baking mixes.
If you have a recipe calling for Bisquick, you should be able to just replace the regular baking mix with Carbquik to significantly reduce carbs. You can also use the mix in place of regular flour when making quick breads and baked goods.
The most popular Carbquik recipes are for biscuits, pizza crust, and low carb pancakes. The pizza dough is a cinch to make because there's no need for yeast and rising time. You'll also find many other recipes right on the box!
Want to use it to lower the carbs in other favorite high carb baked goods? The best thing to do is try substituting it for all-purpose flour in your favorite baking recipes. Then make any adjustments needed if the baked product doesn't come out to your liking.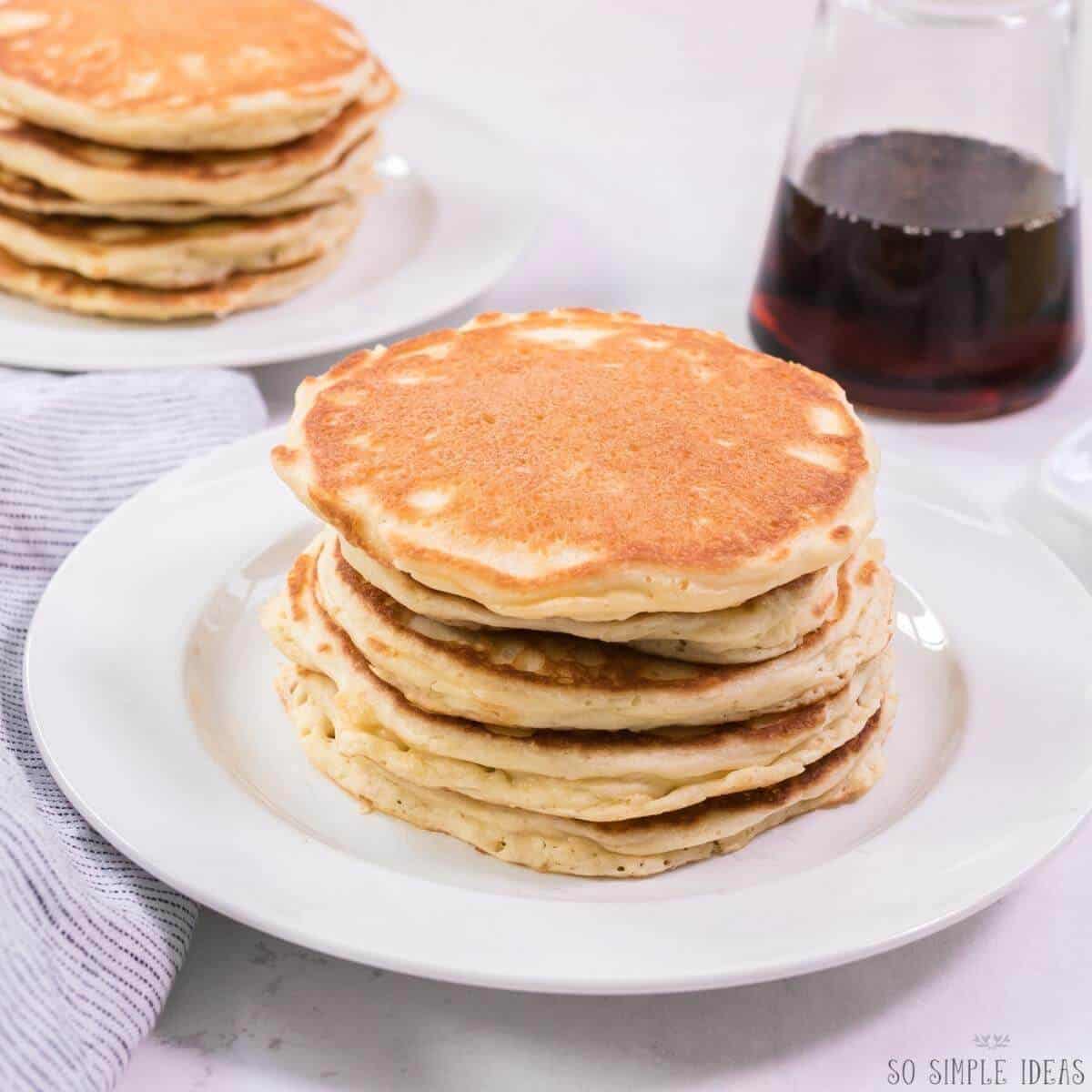 Related articles
If you're just getting started with cutting back on carbs, you may find these articles useful too.