Coming up with plans for date night is hard enough. Planning a date night on a budget makes things even harder. Having trouble thinking of cheap date night ideas at home or away that both of you will love? Well, you've come to the right spot! We've made a list of cheap (or free) things you can do to enjoy time with your significant other.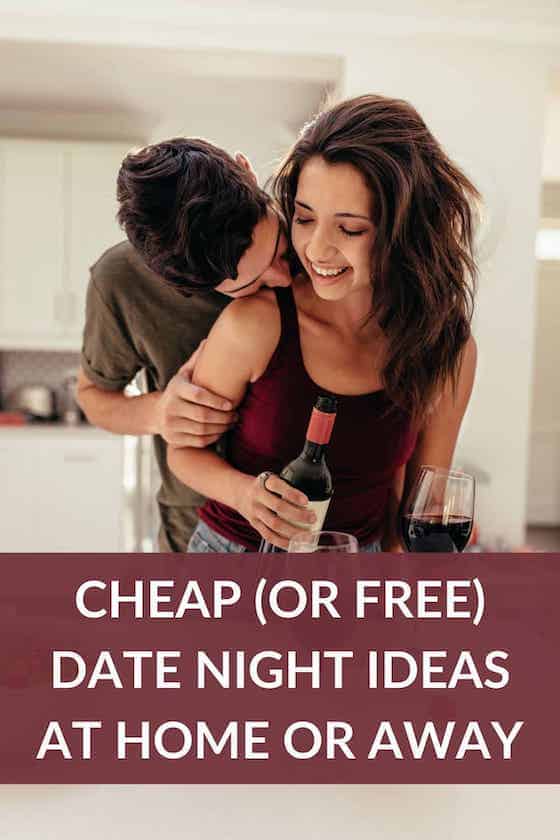 Date night is a great way to wind down and spend some quality time with your significant other. However, going out can be a bit pricey. But, you don't have to spend a ton of money to have memorable dates!
You can enjoy spending time out on the town for a few hours or at home with some homemade treats and Netflix. Whether you go out or stay in, here are some inexpensive and creative date night ideas:
Inexpensive ideas for going out
Are you looking for fun ways to spice up your relationship? Here are some great and inexpensive things that you can do together.
1. Go to dinner and a movie
There is always the traditional night out where you get a delicious restaurant meal then watch a movie. Just make sure you get coupons to save some money before going! Bonus points if you sneak your own snacks into the theater!
2. Go to a coffee shop
This is one of my favorite inexpensive date ideas. It's fun to find cute, local coffee shops to enjoy each others company. If you or your significant other doesn't drink coffee (like me), they tend to have pastries or other speciality drinks!
3. Do something outdoorsy
A fun, easy, and inexpensive date night idea is to do something outside. If it's summer, pick up some ice cream and take a walk on the beach. You can also go for a bike ride or hike and have a candlelight dinner in the park. Bring a picnic basket full of your favorite foods and get ready for a memorable evening. Watching the sunset is also always a great idea!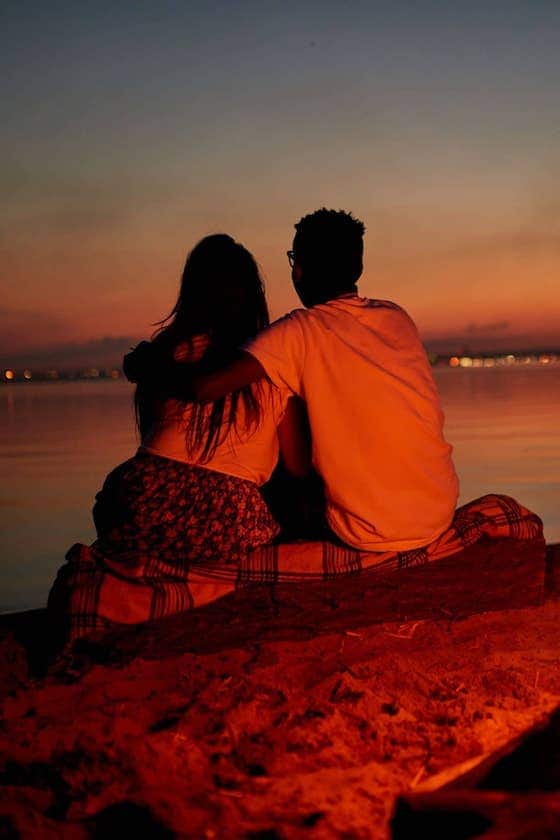 4. Try going on a scavenger hunt together
This is a fun and inexpensive way to get your partner out of the house. You can buy scavenger hunt packets of questions and answers or you could download a scavenger hunt app for your phones.
5. Have some fun competition
Going bowling or paint balling; both of these options will keep things affordable and the competition is fun, too. Let your competitive side out!
6. Have a picnic
Have you ever heard of a picnic in the park? This is a great way to spend some time with your date without breaking the bank. Plus, it is fun and different than most other date night spots.
7. Go hiking or camping
When it comes to getting out of the house and having some fun, you don't always need to spend a lot of money. One of the most inexpensive date night ideas is simply to go hiking or camping in a nearby park.
Most of the time, it's so inexpensive because you can bring your own food and drink, and use your creativity to build your shelter. You don't even have to travel far, you can explore your local state park!
he great outdoors has so much to offer! If you're not a fan of the cold, be sure to plan these dates in the summer months.
8. Take a road trip
Tired of the same old date night? Need a cheap, fun idea for your next evening with your partner?
Consider packing up the car and taking a road trip! With so many destinations to choose from, you'll have so much fun exploring them together.
This is not only a great bonding experience, but it's also inexpensive and allows you to please both, since each person can pick where to stop. My boyfriend and I do a scenic drive at least once a month just to get out of the house.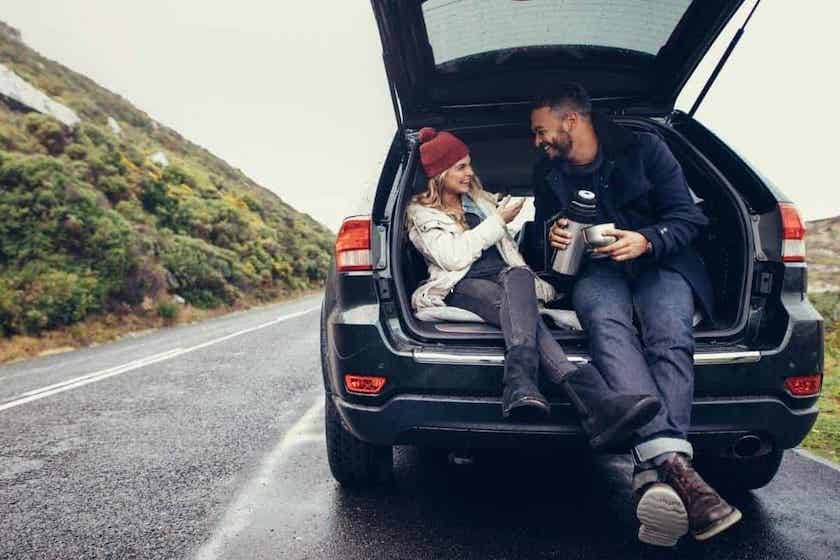 9. Go to a museum
You've spent hours scrolling through your Facebook feed, brainstorming ideas for your next date night. You finally settle on a visit to a local museum. It not only has free or cheap admission, but it might open up new conversation topics for you and your partner. Local museums can be a lot of fun!
10. Play a team sport (or make a team)
Team sports can be a good way to get to know someone and have fun at the same time. When you play a team sport, you get to learn more about each other and work together towards a common goal. It's also a more affordable date than going out to dinner or seeing a movie.
11. Learn a new skill
Try something like a dance class, painting classes, or even gym classes together.
12. Go to a farmers market
Farmers markets can be more than just a place to buy local produce and other products. For example, the farmers market in my town typically has entertainment, and sometimes local food trucks! It can be a great time just walking around and seeing all the different vendors.
13. Go to a free concert.
The best part about this is you get a live music experience without having to pay for it! Look online and on social media to find free shows near you. There might be free shows in your own city!
14. Go to happy hour
Happy hour is good idea even if you don't drink because the food is typically cheaper. Plus, sometimes bars and restaurants will do events like trivia during happy hour. It can be a really good time that's also affordable!
15. Go to an antique store.
Antique stores are filled with so many unique things! You don't have to spend money when you go. Sometimes it's fun just getting to look at the funny and unique items that antique stores have to offer!
Cheap date night ideas at home
You don't have to leave the house to have a fun date night. You can have a great date from the comfort of home! It just takes a little creativity. Below are some cheap and fun date night ideas to plan for you and your significant other.
1. Plan a surprise night in
Have a hot bath ready for your partner, provide a candlelit dinner and then enjoy a movie night together in bed or in the living room. You can also plan a night to binge your favorite show. This is a great way to spend quality time with your partner without having to spend too much money.
2. Plan a cooking night
It's fun to be together in the kitchen cooking and having fun. This is a great way to spend time together with your partner and it will also give you an opportunity to hear about your partner's life outside of the bedroom. Give each other a list of 10 different dishes that you would like to learn how to cook and then take turns preparing a new recipe.
3. Take a cooking class online
Not sure what to cook or how to cook it? Try taking a cooking class online! There are several sites that offer video recipes with step-by-step video instructions.
These classes are cheap and you can choose what type of cuisine you'd like to cook using your favorite ingredients. Another fun date night idea is watching cooking videos on Youtube where you learn how to make something new every week.
4. Try something new together
There are so many things out there to do together, but if you're bored with the same old routine, why not try something new? This is a fun way to spend quality time together while also giving you a chance to learn more about each other.
Not sure what to do? Check out my list of easy productive things to do when bored at home.
5. Have a game night.
This is a fun and affordable date night activity that can be a surprise to your partner. While board games have traditionally been a family bonding activity, they can also be a perfect way to spend time with your significant other without breaking the bank.
Games for two people are often cheaper than going out to dinner. Competitive couples can have double dates compete with other couples on game night!
6. Stay in and order takeout
Do you find it hard to come up with fun and inexpensive date night ideas? Well, think about ordering food in!
Get a bottle of wine or two and order delivery. Order in a pizza or Chinese food. If you are feeling adventurous, order take-out from a restaurant you've never tried before. Sometimes, it's the little things.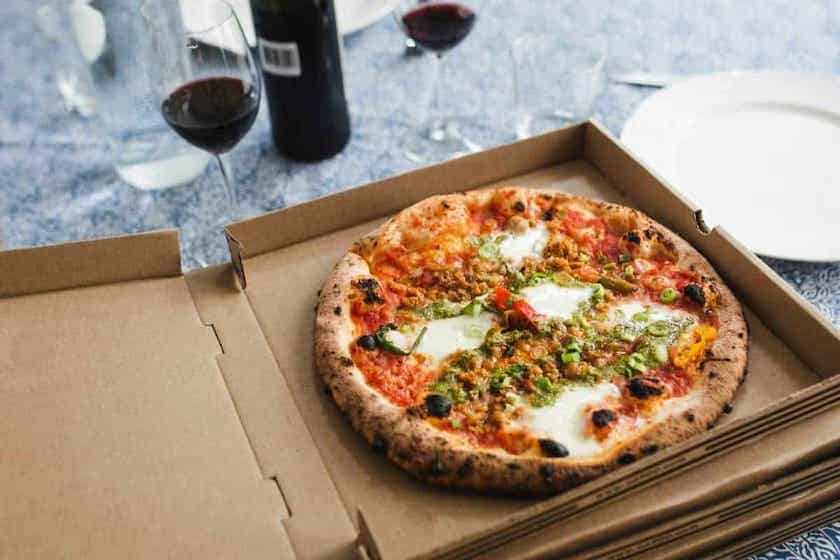 7. Teach something to each other something new.
Need a fun and inexpensive date night idea? Challenge one another to teach each other something new.
Decide on what you want to learn, who will teach the other person, and how long you need to study. Then, get ready to have some fun! You can start with basic things like cooking or learning a new game together.
8. Have a party
Not everyone has the time or resources to be able to go out on a date. However, with a little imagination and creativity, you can have a date night in the comfort of your own home. All you need is a few friends, a few supplies from around the house, and a willingness to have fun!
More ways to spend time together
Still need a few more cheap date night ideas? Here's a few more fun and amazing things you can do.
Try a recipe you've never made before
Fill a truck bed with pillows and blankets to go stargazing
Attend a local sporting event
Check out your local flea markets
Go fishing and release what you catch
Go to Costco on sample day
Give each other massages, watch YouTube video tutorials
Spend a day shopping only at thrift, consignment or second-hand stores. Give yourselves a budget of $20 and see who can make the best outfit
Make s'mores over an open fire (or over a gas stove)
Have a night where you watch the worst movies you can find
Take a trip to the beach and build sand castles
Visit your local roller rink or ice skating rink
Bake sugar cookies and decorate them
Have a pillow fight.
Go people watching at the mall, park, or other public area.
Borrow a movie from the local library
Play video games
Host potluck party
Play mini golf
Hit the local courts and play tennis
Check out a high school play or sporting event
Paint pictures or coloring book
Do a jigsaw puzzle
Create scrapbooks to exchange
Go shopping and try on clothes you know you can't afford
Have an indoor corn hole game with this indoor version
Play karaoke
Be a tourist in your area and check out the sites
Make play dough and create your own works of art
Play penny bingo
Find a great spot to watch the sunset
Play card games
Hang out in IKEA
Visit the local craft store and make something together
Host a yard sale to get rid of clutter and earn some cash
Do an exercise video together
Grab a basketball and play HORSE
Test drive new vehicles together
Visit your local animal shelter
Do a home improvement project
Go through old photos together
Read old love letters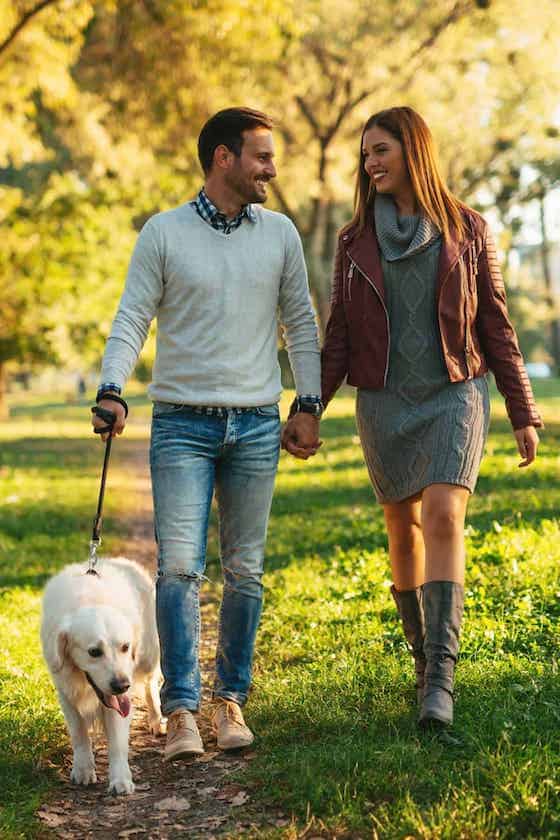 Cheap (or free) date night ideas for parents
Juggling family time, house chores, and work related duties can sometimes make you forget about what is important in life. It is important to take some time for yourself every now and then to recharge.
One way you can do this is by taking time to go out with your significant other! There are plenty of things that are relatively inexpensive on the market today. Below are some ideas for fun date night options around town!
You can choose to go to dinner, a movie, or even a museum!
Take a trip to the zoo and feed the animals together!
Visit a local park and run around with your partner in hand!
Get a drink and go to a local jazz bar or sit and watch the sunset together.
Have a picnic and stroll along the shore!
These are just a few of the many ways to spend time together. Do you have any other ideas not listed? Be sure to share them in the comments!
Related posts
Have some time to read more? You may be interested in a few of our other articles.