Self Care Sunday should be a part of everyone's weekly routine. Taking a day to practice self-care is so important for both your physical and mental health. Not sure how to do it? Read on for some ideas!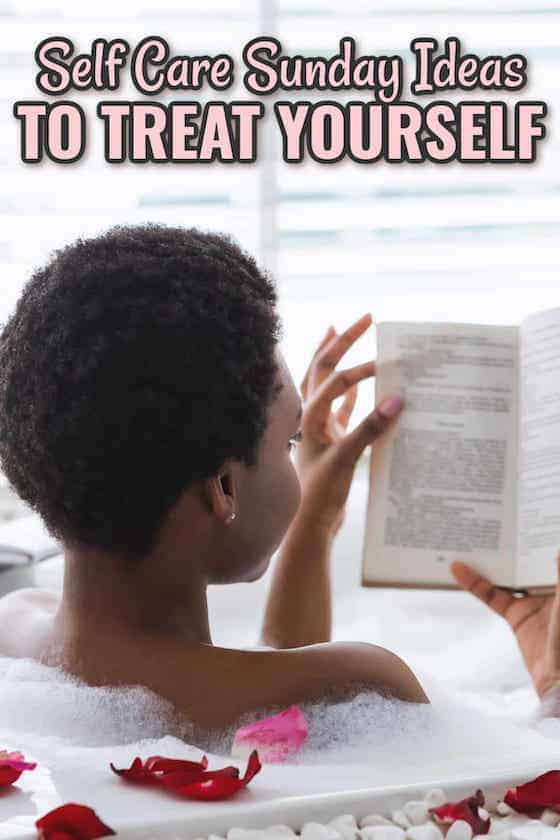 In today's society, it's hard to take a break. Even if you live a minimalist lifestyle, work can follow you home because of pesky cellphone messages and emails from work. The hashtag #SelfCareSunday was started for people to try and take a day back strictly for me-time.
Sundays are the perfect day for your self-care routine because the best time to reset before the coming week. Taking some me-time to yourself this Sunday might just make the dreaded Monday a little less stressful.
Quick and Easy Self Care Sunday Ideas
Scheduling one day a week for yourself doesn't have to be a whole day affair. You just need to slow down and appreciate the little things in life. Whether it's relaxing with your best friends or spending your Sunday morning with a cup of tea and a good book.
Just a little bit of down time each week will make a huge difference even during a busy week. It's the best way to hit the reset button and enjoy the simple things in life.
Even if you just take a few hours in the week for self care activities, you'll quickly see the positive effects. It lowers your stress level will improve both your physical and emotional health. Your immune system may even get a boost too!
Whether you have plans, or things to do around the house, here are some quick ways to practice self-care each week.
1. Sleep In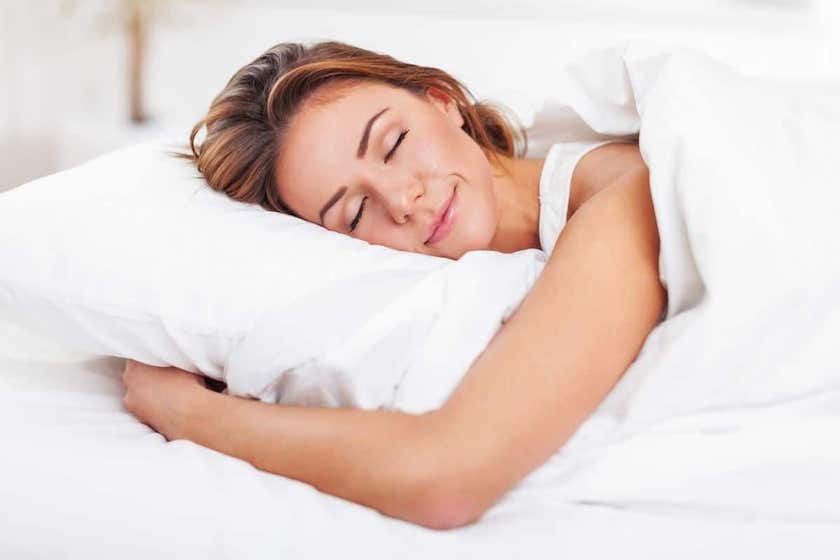 The best thing is that you don't even have to do anything! If you're feeling exhausted, let yourself sleep in more than usual. This will help you feel refreshed. Plus, you don't have to be productive while you're asleep!
Getting adequate rest is one of the best things you can do for you own health. However, knowing that it's a self-care day may give you the motivation to wake up early and enjoy a relaxing breakfast.
2. Take A Warm Bubble Bath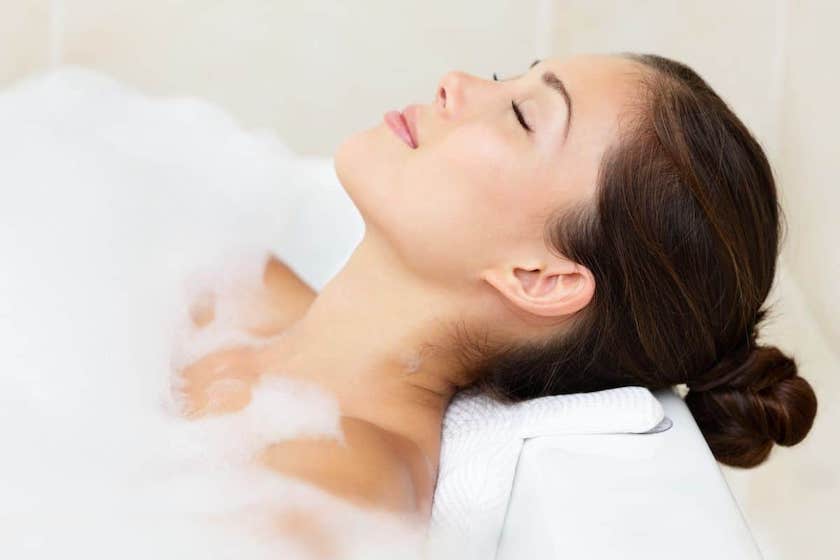 There's nothing more relaxing than taking a warm bubble bath. My go-to bubble bath to use is Dr. Teal's Foaming Bath with Pure Epsom Salt with Lavender. The lavender really helps to calm me down.
While you can just sit back and relax in the tub, you could also:
Read a great book
Have a glass of wine
Listen to your favorite songs
There's really no wrong way to enjoy a bubble bath! You can also skip the bubbles and just add in in some bath salts or essential oils to the hot water instead.
3. Get some light exercise

Did you know that exercising can help boost your mood? Going for a walk can help improve your overall mood because it helps boost endorphins. Endorphins are chemicals in the brain that help you feel good.
To get these mood boosting benefits, you don't have to go for a long walk. Twenty minutes is really all you need! Bonus if you take your walk outside in nature. You'll get a little dose of vitamin D without getting too much sun.
You can also go for a relaxing bike ride or walk your dog around the dog park.
4. Write In A Journal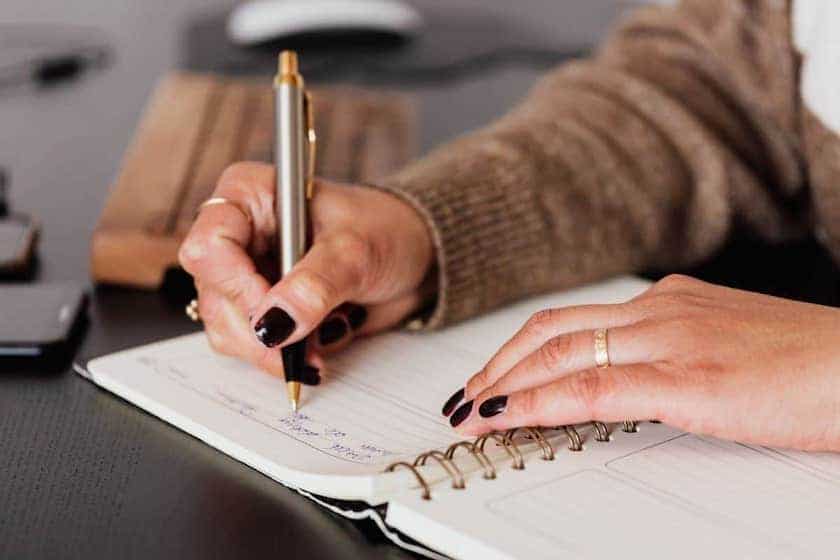 Writing in a journal has always been helpful for me personally. It's such a great way to get your emotions out. You can either free write, or get a journal that has prompts in it.
If you're someone who would prefer prompts over free-writing, I'd recommend:
Journaling is also a great way to set goals and keep track of them.
5. Meditation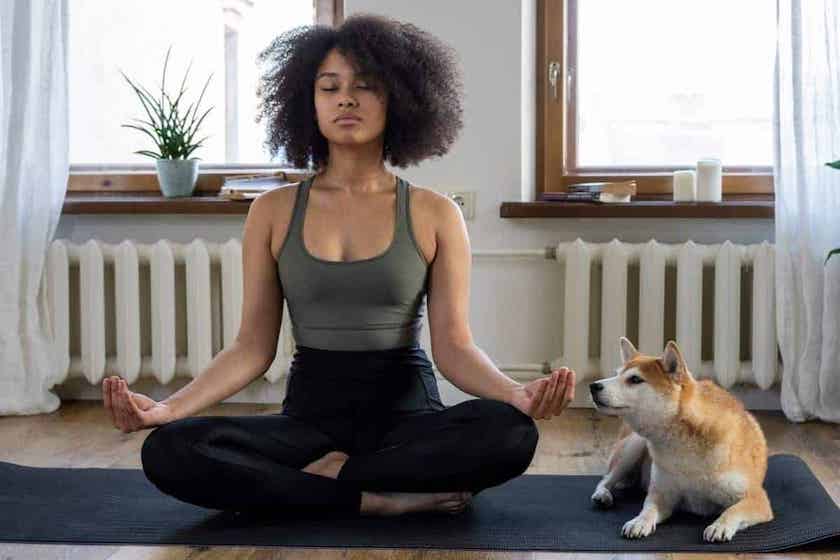 Meditation is a simple, fast way to reduce stress. Even if you only do this self-care activity for a few minutes, it can help restore your calm and inner peace.
The best part is you can do it wherever you are. If you've never meditated before, it will take some practice.
For those just getting started, here are some guided meditations you can watch or listen to:
6. Eat Nutritious Foods and Hydrate
The main reason for these self-care Sunday ideas is to take care of yourself physically. Making sure you're fueling your body and keeping it hydrated isn't just good for your physical health. It also helps your mental health!
If your body isn't properly fueled, it can lead to anxiety, emotional issues, and depression. Your body cannot properly function if you're not giving it what it needs. Sitting down with a healthy snack and a big glass of water is one of my favorite things to do on a lazy Sunday afternoon.
Need a few ideas to help you get started on a healthier eating plan? Check out some of these ideas:
Take Away
As you can see, it doesn't take much to take part in Self Care Sunday. Even just setting aside thirty minutes to an hour for yourself can be beneficial.