If you've been hearing lots of stories about keto diet weight loss success, here's how you can go about having your own success story.


Jump to:
Move over Atkins…. "Keto" is the new diet buzzword.
Yes, keto seems to be blowing up the Internet. And for good reason; it doesn't seem to be hype.
For those that are able to enter and stay in a state of ketosis, it's possible to lose weight quickly.
Moreover, once you get used to following the diet, you're more likely to keep off the weight in comparison to other weight loss regimens.
So if you're tempted by keto diet weight loss success, here are some facts about what the diet entails. And its benefits, besides losing weight….
What Is Keto?
Although it sounds too close to the gambling game, Keno, to be taken seriously, the term "keto" is scientific. The phrase comes from ketone bodies.
What are ketone bodies?
It's three compounds that form via the metabolism of fat.
The key to keto diet weight loss success is using these compounds as your body's primary source of energy.
And how do you do that?
By severely limiting the amount of carbohydrates in your diet.
This makes adopting the diet–some say it's more of a lifestyle–challenging, as most people's main source of energy is carbohydrates.
To make it even more challenging, seemingly healthy forms of carbohydrates also need to be restricted. That means virtually no wild rice, quinoa, or ancient grains like einkorn flour.
What Do You Eat?
In order to have keto diet weight loss success, the only carbs you should really eat are green leafy veggies. And other cruciferous, low-starch veggies (sorry, potatoes, you're out).
You also need to limit your fruit intake, especially tropical, high-sugar fruits like papaya.
With the reduction in carbs, your primary source of calories then becomes the other two macronutrients (or, macros). The two other macros are protein and fat.
And herein lies one of the main differences between the Atkins craze of decades past and the ketogenic diet.
The Atkins diet, at least the first iteration of it, is heavy on the protein. As long as you don't eat carbs, you can have all the meat you want.
But the amount of protein you eat on the ketogenic plan is described as "adequate." You can have a few ounces of protein at every meal but not a huge steak.
One of the reasons is that when you eat too much protein in one sitting, it may raise your insulin levels. So it's best to, at least first, keep protein levels moderate.
That means you have to eat plenty of dietary fat for keto diet weight loss success. In fact, you'll need to have at least 60-70 percent of your calories coming from dietary fat.
Think of it this way: on your dinner plate, two-thirds of your plate will come from fat. Some foods contain both protein and fat. Think of meat, nuts and seeds and nut/seed butters, as well as dairy.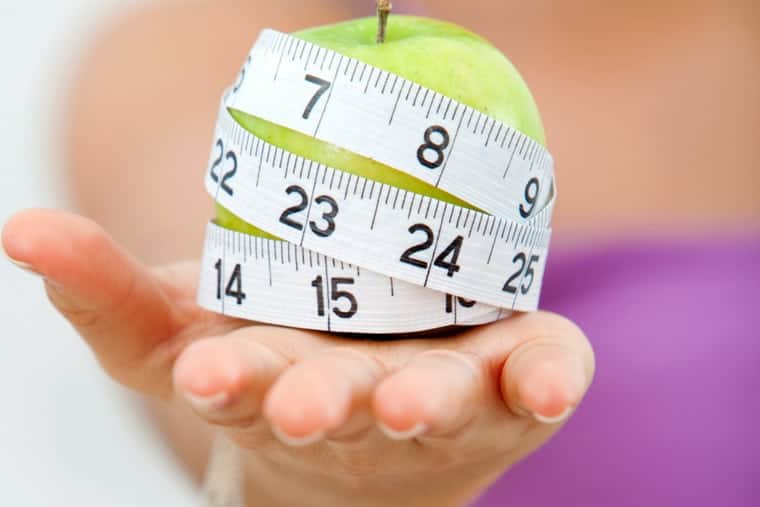 But Won't Eating All That Fat Make You Fat?
After all, isn't that the reason why more than two-thirds of American adults are either overweight or obese? Isn't eating fat something American already do?
Apparently, not.
On the contrary, most Americans consume too many carbohydrates, especially refined ones that break down into sugar very quickly. Think any food you can get at a state fair.
According to this Popular Science article, the average American's calorie intake is anywhere from 45-65 percent carbohydrates.
And if you are the average American, switching from carbs as your main fuel source to fat might be challenging.
For keto diet weight loss success, most people limit their net carbohydrate intake to 50 grams per day. Many people following the diet consume far less than that, limiting carb counts to 20-25 grams.
And no, eating all that fat won't make you fat.
Just look at Inuits in the Canada's far north who subsist on whale blubber. As long as they stay away from American junk food like soda, the Inuits don't develop obesity from eating a high-fat diet.
Eating a high fat diet—and starving your body of carbs—is how you will lose weight. When you deny your body carbs, your body goes into starvation mode, even if it's getting enough calories from mostly fat and some protein.
When your body is starved of carbs, it switches to fat as its main energy source. Thus, you're tapping into your body fat for energy.
And over time, your fat cells will shrink.
Keep in mind there are no long term studies that prove that sticking to this way of eating is healthy (again, we're talking about in the long run).
That being said, though, plenty of people are having keto diet weight loss success. Moreover, they're able to keep the weight off for longer.
Meal Prep For Weight Loss
Not only is it important to know what to eat, it's also vital to learn how to meal prep.
You also need to discover the best carb substitutes. For example, instead of eating rice and potatoes, substitute them with shredded cauliflower.
Regular belly-bloating pasta won't be missed. As long as you have zucchini noodles or other pasta substitutes like shirataki.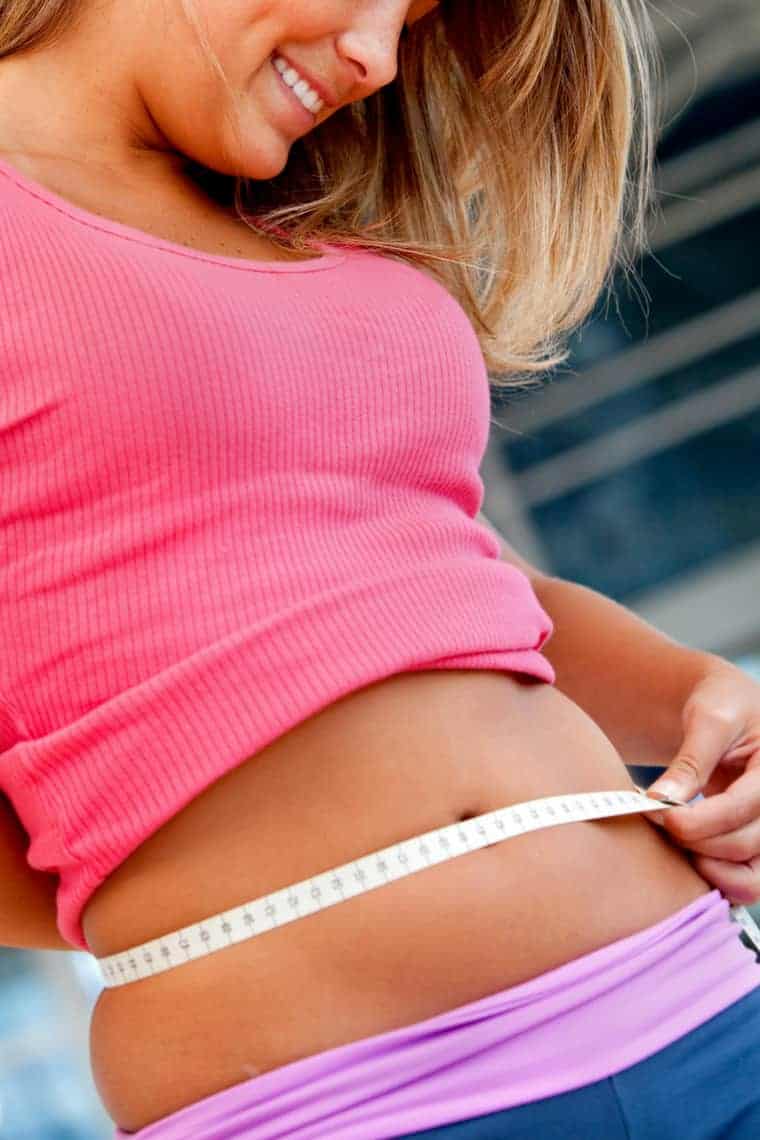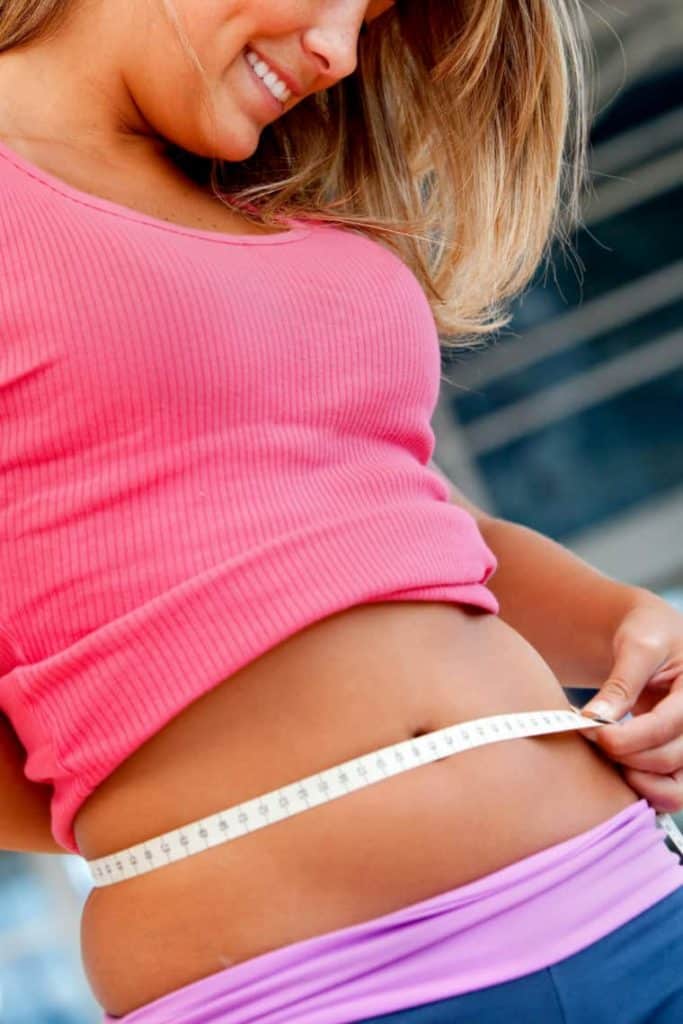 Average Weight Loss With Ketosis
By now you might be wondering, ok, I'll give the diet a try; so how much weight will I lose?
Before answering that question, keep in mind that depriving your body of carbs can lead to flu-like symptoms.
To prevent feeling lousy during the first few days, make sure you're getting enough cream of tartar in your diet.
No, cream of tartar is not the same as tartar sauce. It's actually a powder.
It helps to prevent "keto flu" because it's rich in electrolytes. Minerals such as sodium, potassium, and magnesium may help lessen the severity of carb withdrawal.
Pouring sea salt on your food and in your water can help as well.
But the answer to the question you've been waiting for is that you can lose up to a pound a day your first week or two.
Keep in mind, however, that much of it will be water weight. Why not fat?
It's because stored blood sugar binds to water. And if you're starving yourself of the carbs, the sugar-water chemical bonds will break.
After you adjust to the diet and you're in a state of ketosis, the weight loss will be more gradual.
Obviously, the more fat you have to lose, the more dramatic the results will be at first.
Keto Weight Loss Calculator
To help you determine your best ratio of macros, you can use a free keto macro calculator.
You simply plug in all your metrics: age, weight, height, gender, activity level, body fat percentage (if you're not sure, there are pictures to gauge your level) and goals.
Keto Diet Weight Loss Success Plan: Conclusion
The key to keto diet weight loss success is, just like any other diet, sticking to it. One reason why some people have great results is you don't have to count calories (but counting macros helps).
You also don't need to starve yourself like other lose-weight-quick diets. You just need to radically reduce the carbs.
And with so many online menus, it's not impossible to get into ketosis—and stay there.
However, it's always a good idea to check with your doctor or other health professional before dramatically switching your eating routine.