One of the hardest, and probably the most boring parts about maintaining a household, is to clean your home. For all those out there for whom cleaning is a drag, these easy house cleaning hacks will provide some help and inspiration.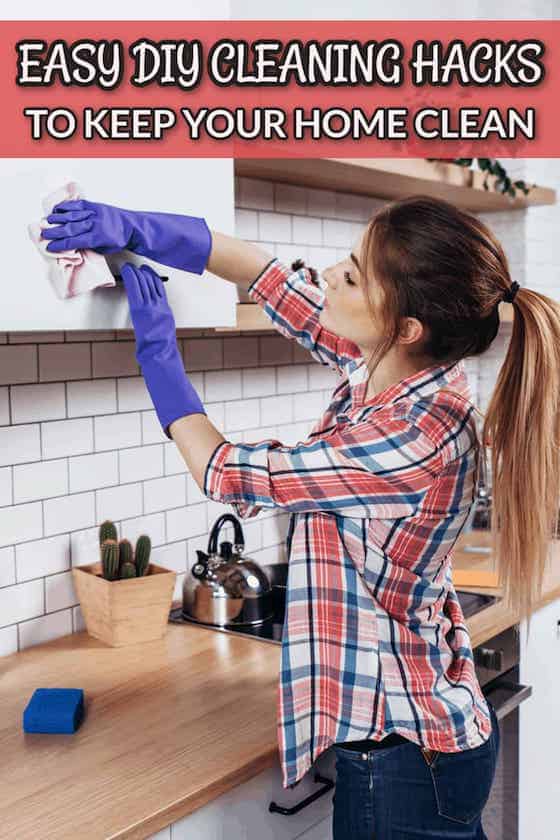 Easy House Cleaning Hacks
Having a clean and organized home doesn't have to take loads of time. Keep reading to discover the best ways to efficiently maintain a clean house.
Keep The Cleaning Supplies Handy
A great way to make sure your home cleaner than ever is to have some basic cleaning supplies handy. Storing them all at one place can limit the amount of times you clean.
Instead, keep some paper towels, dust cloths and other essentials in every room of the house. That way, you'll be more likely to use them to do a quick clean when needed.
Get The Family Involved
This little tip, when implemented, can work wonders when it comes to keeping your home clean. Have every member of the family take up certain tasks and responsibilities to clean the home.
Eventually, cleaning will just become a habit and won't feel like a chore. When each house member does their part, it can go a long way to maintaining order in your home.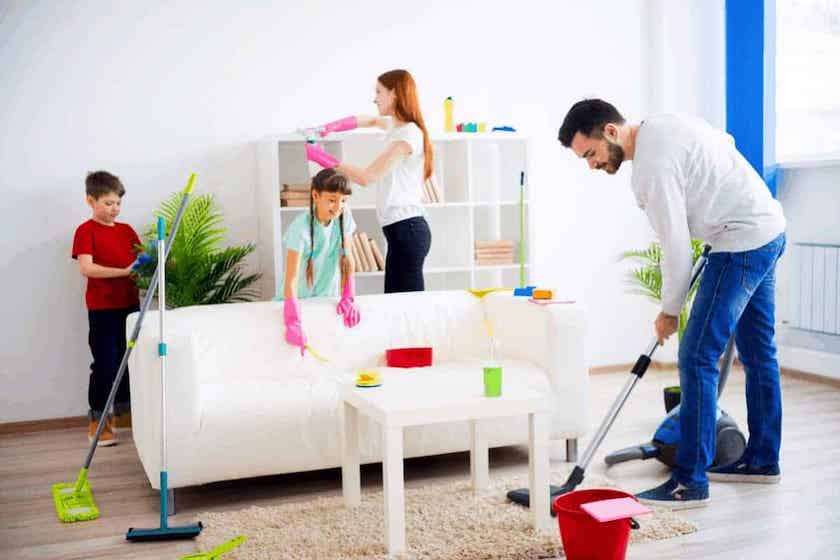 Set A Power Cleaning Time
It is a great idea to set a time everyday, even if it is just for 10-15 minutes, which can be the power cleaning time. Use this time to look around your home and quickly clean up as much as you can. Ideally, the best time to do this is before bed, so that your home is clean when you get up in the morning.
Declutter Regularly
One of the simplest and easiest way to have your home cleaner and tidier is to get rid of excess stuff. Find the time to go through everything that you have and discard anything that you haven't used over the last year, and probably won't ever use.
Regular decluttering will not just reduce the mess you already have, but you'll also need less time to clean your home afterwards. Make it a habit to get rid of one item every time you bring a new item into your house.
Once you learn how to organize your home and eliminate clutter, cleaning your house will be much easier!
Clean as you Go
Make it a rule never to go from one room to another empty handed. You'll almost always find something that needs to be thrown in the garbage or something that needs to be put in the laundry. Following this simple rule can drastically cut down the time you need to spend on cleaning.
Carpet Cleaning Hacks
It's tough to have a clean house if the floors always look dirty. So you'll want to use some simple prevention and stain removal techniques.
If you have a dog, the best way to get dog smell out of a carpet is to use an enzyme cleaner. Keeping your pet clean with regular baths will also help.
Have Doormats at Every Entrance
You'll be surprised at how effectively this little trick can work. Having doormats at every entrance of the house can help grab most of the dirt, and your home will be relatively clean.
Plus, it is easier to wash the doormats than having to vacuum and mop the floor every now and then. It also helps to have everyone remove their shoes at the entrance of your home so dirt doesn't get tracked into the carpet.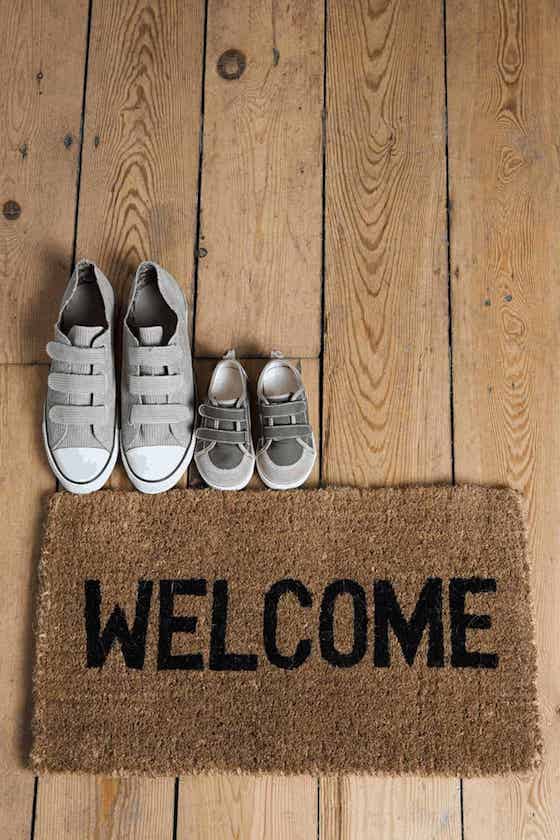 Fur Removal
Do you have carpets that you can't get clean with just a vacuum? A simple hack to get those stubborn crumbs and fur out of the carpet is to use a lint roller. Put some elbow grease into your lint rolling, and your carpet should be clean in no more than five minutes!
If you find yourself struggling to get your beloved pet's fur out of your carpets, there is a way! Use a pet hair removal roller to remove the fur that seems to be one with the carpet. Your carpets will look as good as new after!
Removing Stains
Baking soda is a great way to remove oil stains. Apply baking soda on to the stain area and leave it until the baking soda absorbs the stain and forms a sort of dry crust.
The baking soda crust can effectively vacuumed leaving you with a much lighter stain. After most of the oil has been absorbed, you can proceed to dabbing the stain.
Shaving cream is good for more than just getting you a clean shave. Shaving cream can be used to remove normal dirt stains in your carpet.
You can use any kind of shaving cream, it doesn't have to be anything fancy. Rub the shaving cream into the stain and letting it sit for about 15 to 20 minutes.
After it's set, use a damp cloth in a solution of water and vinegar to rinse out the shaving cream and then blot it dry. The carpet will feel soft to the touch afterwards and there's more fluff to it as well.
Baseboard House Cleaning Hacks
Baseboard cleaning is an annoying necessity, but thankfully there are some easy ways to get the job done.
Mr. Clean Magic Eraser
The Mr. Clean Magic Eraser is a great cleaning tool to keep in the house. These versatile sponges make cleaning your baseboards super easy.
All you will need is a magic eraser and warm water to get the job done. If you're working on painted baseboards, add dish soap.
If you have stained wood baseboards, add distilled white vinegar. Dip your eraser into the bucket, wring it out, and wipe down the baseboards.
Dryer Sheets
You wouldn't think of dryer sheets as having a use outside of the laundry room, but they can be a great tool to clean your baseboards. Not only do they smell great, but they also easily lift dirt, dust, and pet hair from your baseboards.
Additionally, dryer sheets will leave behind a dust repelling layer to protect your baseboards from further buildup.
Baby Wipes
If you're trying to get your baseboard cleaning done in a hurry, grab a pack of baby wipes. While there are more eco-friendly alternatives, when you're in a pinch you can use these disposable wipes on baseboards for a nice, clean finish.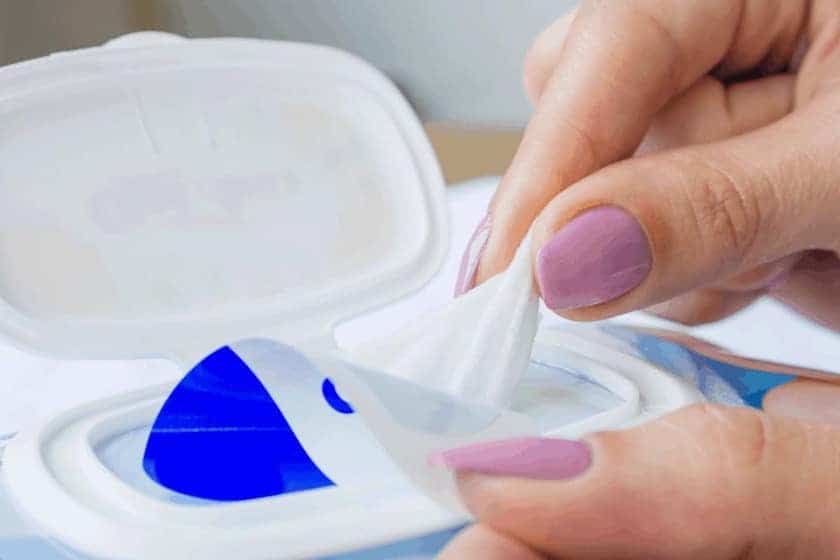 Window Screen House Cleaning Hacks
There's a number of tricks you can use to keep your screens free of dust and grime. You'll find the best tips below.
Cleaning Screens with a Lint Roller
For just a basic cleaning, a lint roller will get the job done. Use a small roller to get to all the corners. For hard to reach screens, slide the lint roll off of the handle and mount it on a paint roller for a longer reach.
Cleaning Screens with Mr. Clean Magic Eraser
To clean using a magic eraser, moisten the eraser and rub it gently on the screen. You always want to make sure you're using a new magic eraser. If you use an old one, the sponge will likely tear and leave pieces of the sponge on your screen.
Vacuuming Window Screens House Cleaning Hacks
Vacuuming is another easy way to clean your window screens. To vacuum, start at the top using the brush attachment and work your way down. If possible, vacuum both sides of the screen. You can also use the vacuum to clean other parts of the window while you have it out.
Cleaning Blinds Hack
The easiest way to clean your blinds is to use a sock. Simply slip a sock over your hand, dip it in a 50/50 solution of water and white vinegar, and swipe the sock over the blinds for an easy clean. Cleaning doesn't have to be hard!
Toilet Cleaning Hacks
Use these simple tricks to make the job of cleaning your bowl super easy. Having a clean toilet will go a long way in making the bathroom sparkle.
Coca-Cola
Not only is Coca-Cola a tasty beverage, but it also makes for a great toilet cleaner. The carbonation and acids in the soda can dissolve rings, buildup, and stains in your toilet bowl.
Pour a can of cola around the rim of your toilet so that it soaks the whole bowl. Let it sit for a few hours to work its magic, then use a soft toilet brush to scrub away the stains!
Make sure you never use a brush made of plastic or nylon as they can scratch the enamel making it harder to clean the bowl. Another tip is to close the lid on the brush and let it drip dry before putting away.
White Vinegar House Cleaning Hacks
White vinegar is one of my go-to products to use for cleaning. It's a great alternative to using bleach, which has harsh fumes.
To eliminate stains, soak a paper towel with vinegar and place it on the stained area, then allow the vinegar-soaked towel to remain there overnight. In the morning, remove the towel and give the area a quick scrub.
The best way to use vinegar in the toilet bowl is to remove the water first. To do this, scoop all the water out with a disposable cup and then soak up the remaining water with an old towel.
Hydrogen Peroxide
Like white vinegar, hydrogen peroxide is a safe and effective alternative to bleach. It's is something most of us already have in the bathroom. It is great for cleaning cuts and toilets.
Pour about half a cup of hydrogen peroxide around your toilet bowl and let it sit for 40 minutes. Flush the toilet to rinse.
Takeaways For Easy House Cleaning Hacks
Once you start with a cleaning routine, it is quite natural to want everything just perfect. Learn to be contented with 'clean enough.' Every surface in your home doesn't need to be spot-free.
You also don't need to spend hours every day just to make sure every corner of your home is perfect. Just stick to a regular cleaning routine, and that should help.
Other Topics You May Like
Want a few more hacks to use around the home? Check out some of our other posts.