Are you sick of looking at the smudges and fingerprints all over your appliances? Learn how to clean stainless steel to have your kitchen looking brand new again!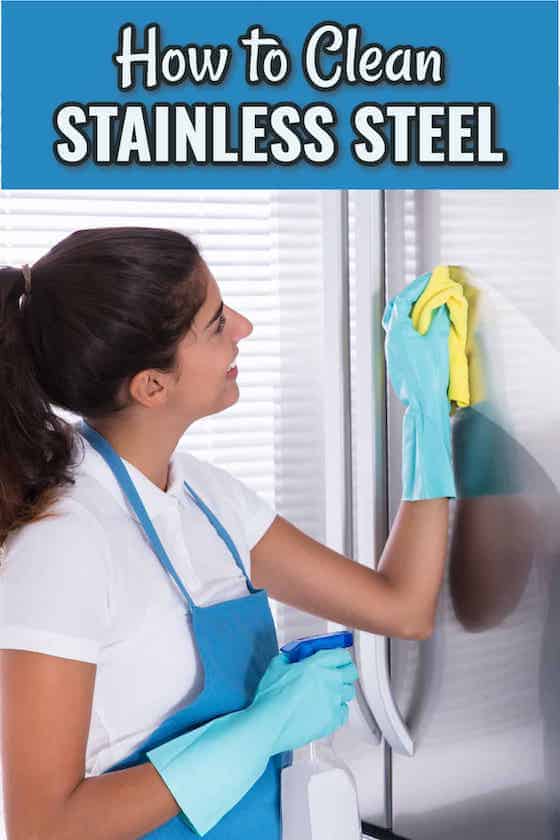 We all love how stainless steel looks, but it gets dirty so easily. My entire kitchen has stainless steel appliances. They get pretty dirty between touching them and our cats leaving their paw prints on them.
Keeping these appliances looking good doesn't have to be hard. I have some easy tips for how to clean stainless steel. These tips will make cleaning the kitchen seem like a breeze why you're house cleaning!
Products For Cleaning Stainless Steel
There are a lot of products available on the market to help you clean your appliances. Here are a couple that I use!
Cleaning Wipes
Weiman Wipes are my go-to.. These wipes will remove fingerprints, residue, watermarks, and grease from your appliances. My favorite part about these wipes is the fact that I don't need a microfiber cloth. These are disposable and easy! They're also great for quick touch-ups on your appliances.
Cleaner and Polish
Another good option is the Weiman Cleaner and Polish. This product not only cleans the appliances, but it also protects your appliances from fingerprints. It leaves your appliances looking like new with a streak-free shine.
This is a great option if you're trying to be more environmentally friendly. You'll want to pair this product with a microfiber cloth to gently clean your stainless steel appliances.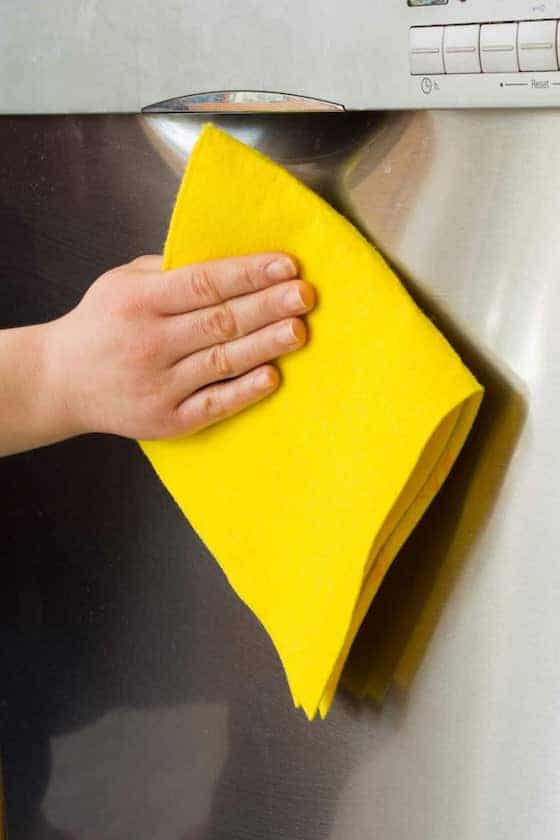 Everyday Products in Your Home
You don't have to buy fancy products to get your appliances looking like new. You can use things you probably already have in the house!
Dish Soap
Believe it or not, you can actually use dish soap to clean your stainless steel! Here's how:
Mix 1 teaspoon of dish detergent in 1 quart of hot tap water
Rub the detergent solution onto the spots you're trying to clean in small sections going with the grain using a microfiber cloth
Rinse clean with hot water only
Dry immediately with a clean cloth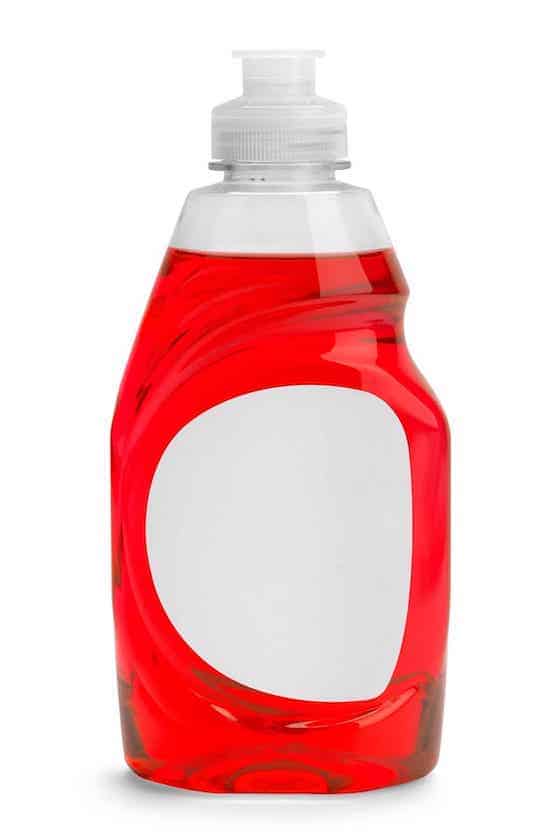 Windex
Windex isn't just for cleaning windows! You can also use it to clean your stainless steel appliances! Simply spray it on the surface and then wipe clean. Be sure to use an ammonia and vinegar-free window cleaner. If spray isn't your thing, you can also get some Windex wipes to spot clean!
Baking Soda
Trying to clean grease and food-related smudges? Make a paste of baking soda and warm water. Gently rub the paste onto the surface using a clean microfiber cloth. Make sure you are rubbing along the metal's grain. Wipe clean with a wet cloth and towel dry.
Distilled White Vinegar and Olive Oil
To clean using distilled white vinegar, spray onto your appliance and gently rub it into the surface. Wipe away the vinegar in the same direction as the grain using a clean microfiber cloth. Using an additional clean cloth, rub a small amount of olive oil into the appliance. Make sure you work with the grain to prevent streaks. The olive oil helps to produce a shiny finish.
Club Soda
This one might surprise you! You can actually use club soda to clean your stainless steel appliances. Simply fill a spray bottle with club soda and spray it onto the surface of your appliance. Use a clean microfiber cloth to wipe along the metal's grain.
Key Take Aways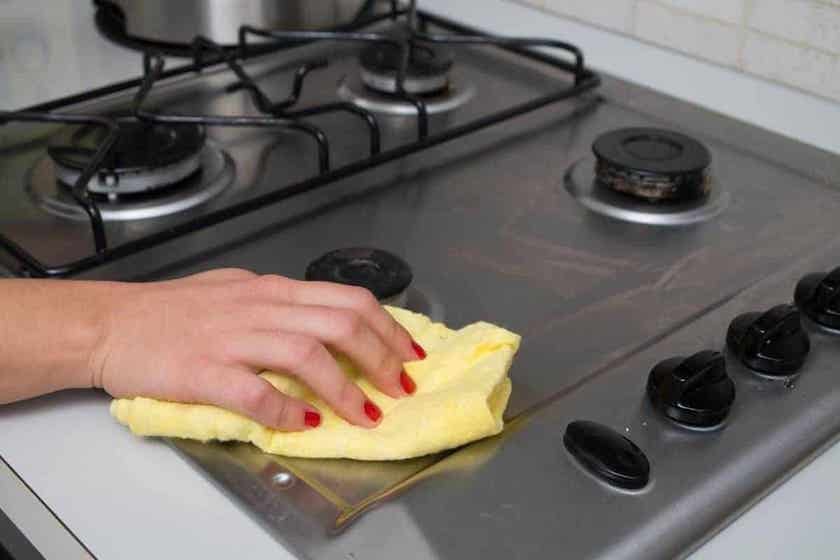 Cleaning your stainless steel appliances doesn't have to be a pain. Whether you're using store bought cleaners or things you have around the house, you can have your appliances looking like new with little effort!
More Cleaning Tips
Want to learn how to clean your other things more effectively? Check out some of these other tips for doing more cleaning tasks.