Garages can quickly become cluttered and filled with unused items. This can make it difficult to park a car in it or even walk through it the garage door. This guide will show you how to declutter a garage in three simple steps.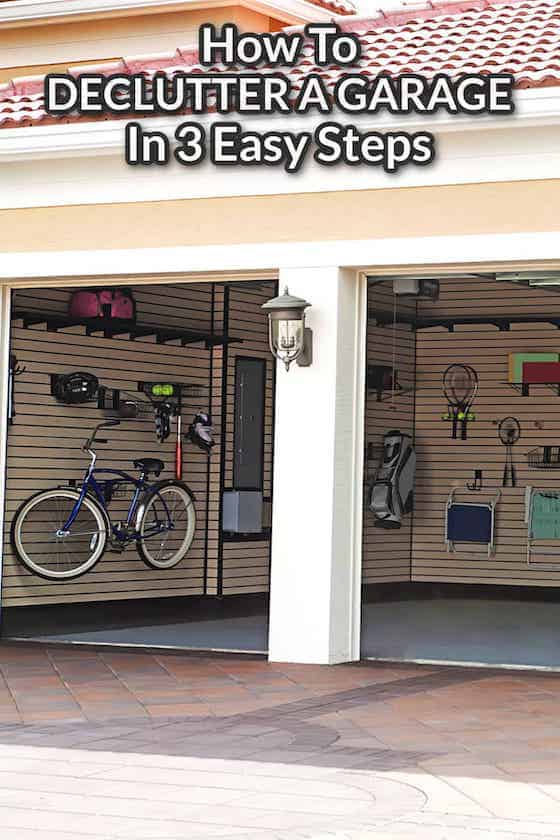 The garage is one of the most commonly cluttered areas in a home. It can be hard to know where to start when decluttering this space.
If this sounds like your garage, you may be looking for tips to help declutter your garage so you have more floor space. If so, you're in luck. We are going to show you how to clean up a messy garage in three easy steps.
Garages are often used as a dumping ground for anything and everything. From holiday decorations to old furniture, the garage can quickly become cluttered and overwhelming. However, by following a few simple steps, you can declutter your garage and create more storage space.
There are plenty of tools and techniques you can use to help make the decluttering process easier. In this article, we'll discuss some of the most effective methods for decluttering a garage.
We'll also provide tips on how to keep your garage organized once it's been decluttered. The most important part is to have a plan and to be organized.
Decluttering Tips
If you're like most people, your garage is full of stuff you don't use and don't need. And, unless you take the time to organize it, that stuff is just going to continue taking up space and making it difficult to find what you do need.
But organizing a garage doesn't have to be difficult. Here are a few tips that can make the process easier: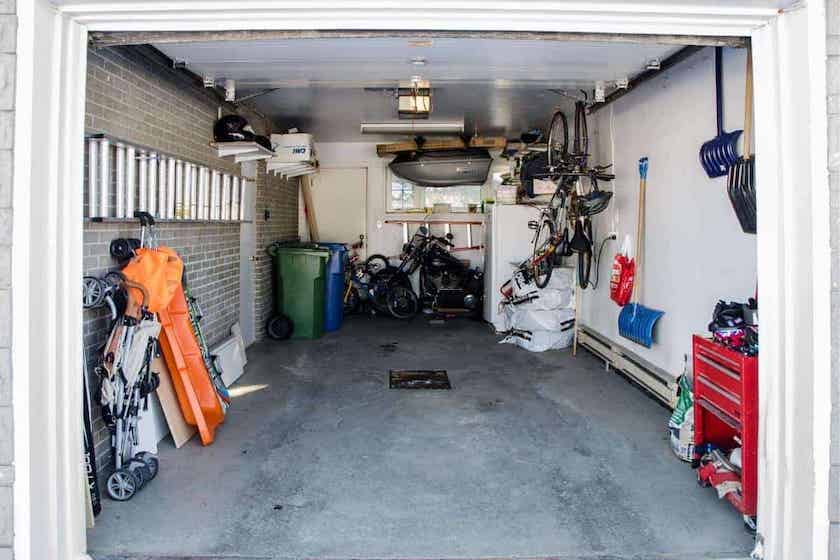 1. Get rid of unneeded items
The first step is to ditch the things you don't need.
To make the process easier, start by removing large items that aren't used. These can either be donated or stored elsewhere, like in a basement or shed. Next, gather all of the items in a central location.
Sorting
Sort through the remaining items and go through everything that isn't needed. Grouping similar items together can help decide what to keep and what to get rid of.
Although you can declutter the garage without throwing anything out, it's best to ditch anything you haven't touched in years.
This process will go faster if you have some trash bags. Have bags labeled as garbage, donate, to sell, and items belonging to others.
If you share the garage space with others, be sure to give them a chance to go through their things. What looks like trash could be a treasure to someone else.
Having plenty of bags for garbage will make the process easier and eliminates the need for multiple trips to the dumpster. They are also great for separating the items into things to discard, sell, and donate.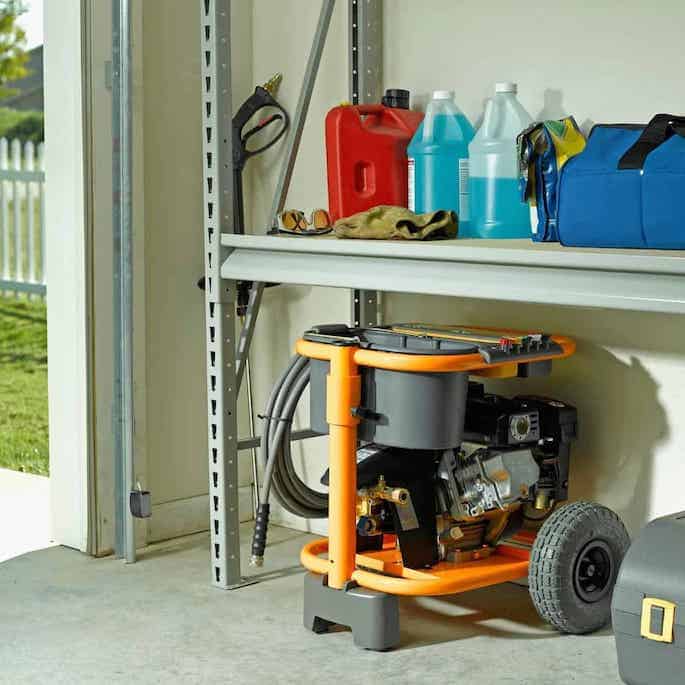 Purging
If you have a lot of clutter, you may want to rent a dumpster or a truck that you can use to haul the bags to the dump. Or, you can put it out little by little with your regular trash.
Want to make a little cash off the clutter? Here are some top places to sell used goods.
For those that would rather donate the usable items, these are the top ways to do that.
2. Categorize things to keep
The items left should be everything that will be kept. Categorizing the remaining items into piles of similar items is the best way to make final organization easier.
While grouping things together, you may find additional items to discard. Keep some a trash bag handy so you can toss any garbage. You may want to have a few bags so you can have a place to collect items to sell or donate too.
A common category is tools. If you don't the last time you used a tool, you probably don't need it. The regularly used tools will be much easier to find once stored properly in the garage.
Another category will likely be sporting goods. This category would include bikes, scooters, skateboards, fishing poles, and balls.
You may also have holiday decorations cluttering your garage. Although these are used once a year, do they really need to be there? Maybe the attic or basement are better storage areas for holiday decorations.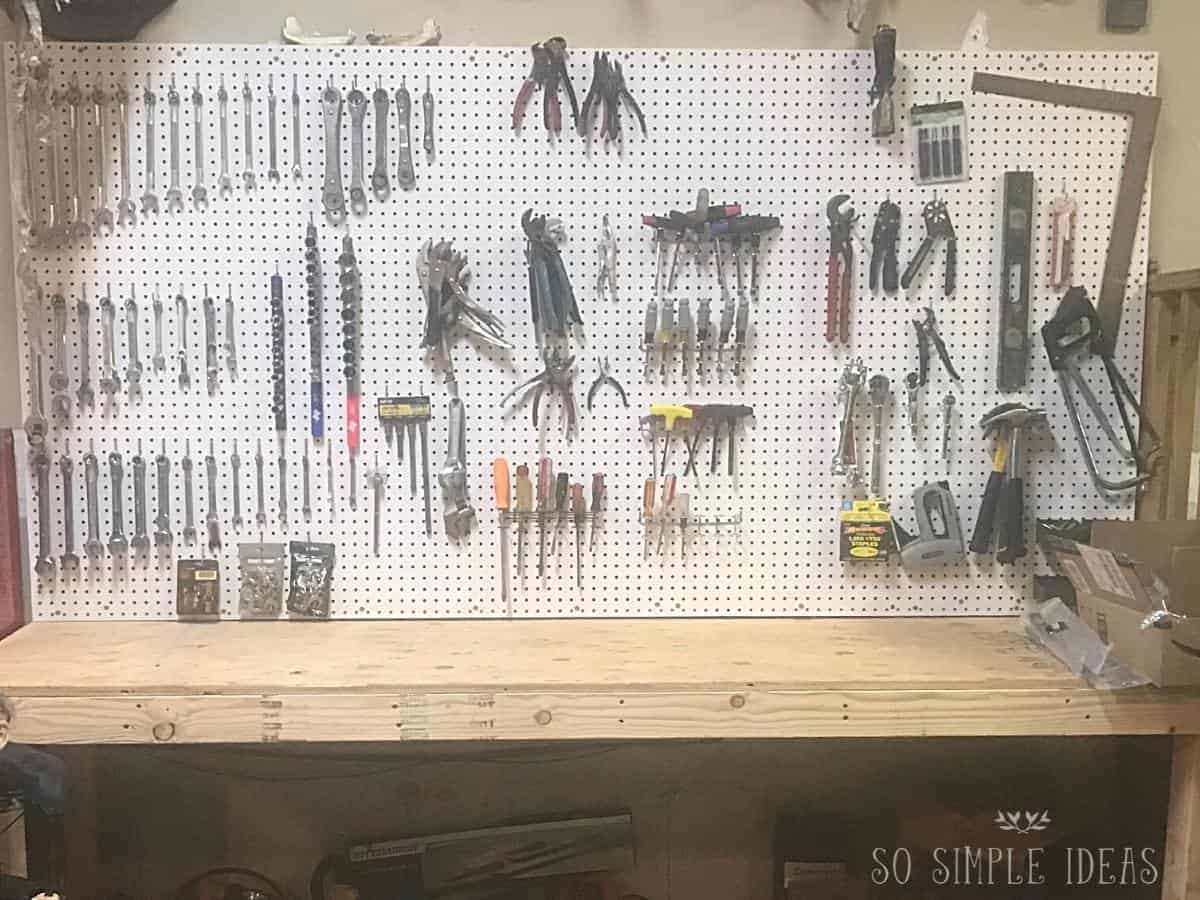 3. Organize
The final step is to create a system for organizing the remaining items.
The tools below will make the process of decluttering the garage easier and faster than without them. They can help you organize your stuff, so that you can stay organized and feel better about your new space.
Storage containers
Clear plastic bins with lids are a great tool for organizing smaller items. The lids keep the stuff free of dirt and dust while the see through walls makes it easy to identify the contents.
The bins can be stored onto shelves to keep them organized. This will save space in your garage and make it easier for you to organize all of the items that need storing.
You can also store small items in cardboard boxes or open plastic containers.
Hooks
Many things can be hung on the wall or ceiling. If you like to hunt or fish, you probably have fishing poles and tree stands in the garage. Both of these items can easily be hung on the wall using hooks.
You can also hang ladders, bikes, sporting goods, garden tools, and large tools on hooks in the garage.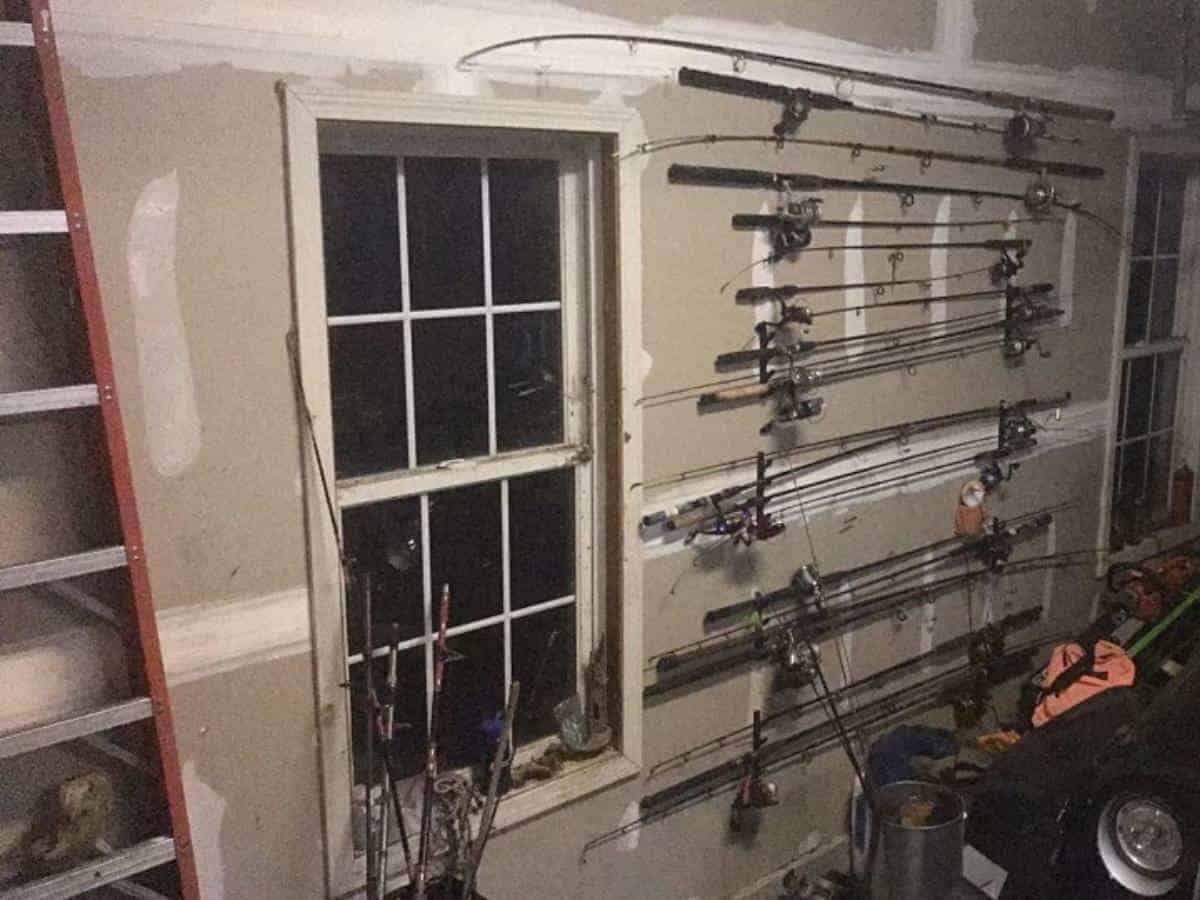 Shelving
Install open shelves to neatly put things away so they aren't all laying on the garage floor. You can make your own shelves with lumber or buy sturdy metal ones.
FAQs on how to declutter a garage
Decluttering a garage can be a daunting task, but with a plan and some organization, it can be done easily. Here's some questions people often have about the process. If you don't see your question listed, you can ask in the comments.
How do you deal with clutter in the garage?
There are a few ways to deal with garage clutter. One is to go through the items and get rid of what you don't need. Another is to organize the items into categories, such as tools, sporting goods, and holiday decorations. Finally, you can try to find a place for everything and put everything in its place.
How do you organize an overwhelming garage?
There are a few things you can do to organize an overwhelming garage. First, start by sorting through everything and getting rid of what you don't need. Next, create zones in your garage for different types of items. Finally, use storage solutions like shelves and baskets to keep everything organized and tidy.
What is the cheapest way to organize a garage?
There are a few ways to organize a garage on a budget. One way is to use shelving units or cabinets to create storage space. Another option is to use plastic bins or crates to store items. Finally, using pegboards or hooks to hang tools and other items can be a cost-effective way to organize a garage.
What should I keep in my garage?
There are a few things you should keep in your garage. You should have a tool box with all of the necessary tools, including a screwdriver, hammer, and wrench. You should also have a storage container to store your holiday decorations in. Finally, you should have a bike rack to store your bikes.
How long does it take to declutter a garage?
It depends on the size of the garage and how much needs to be decluttered. A small garage could take a few hours, while a larger garage could take a few days.
What are the benefits of decluttering my garage?
Decluttering your garage can provide a number of benefits, including:
– More space in your garage
– A cleaner and more organized garage
– Less clutter in your home because you have enough space to store excess items
– Potential money savings from not having to store as much stuff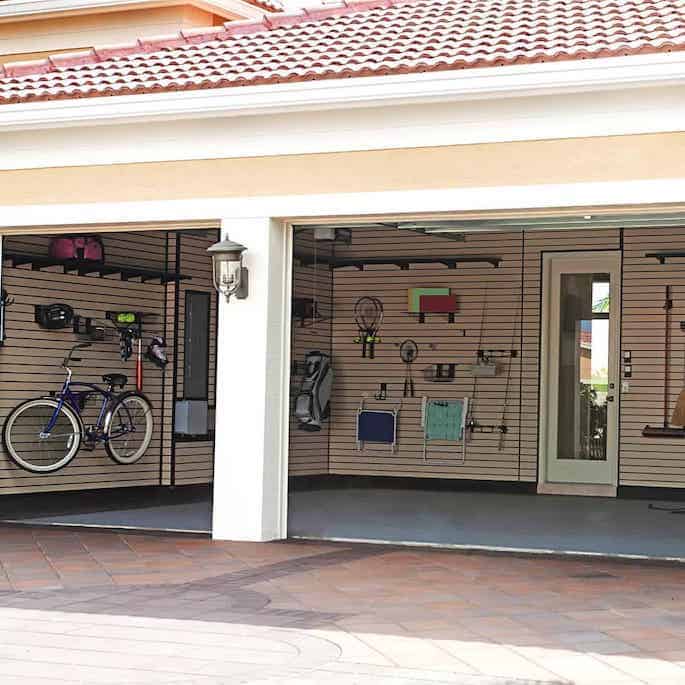 Related
Now that you know how to clean up the garage, you may want to tackle some of the other areas in the house. Here's a few more articles to help you get organized at home!