You may be surprised to learn that you can easily enjoy your favorite pasta dishes on a keto diet! There are plenty of keto pasta alternatives out there that are just as delicious as the carb-heavy ones.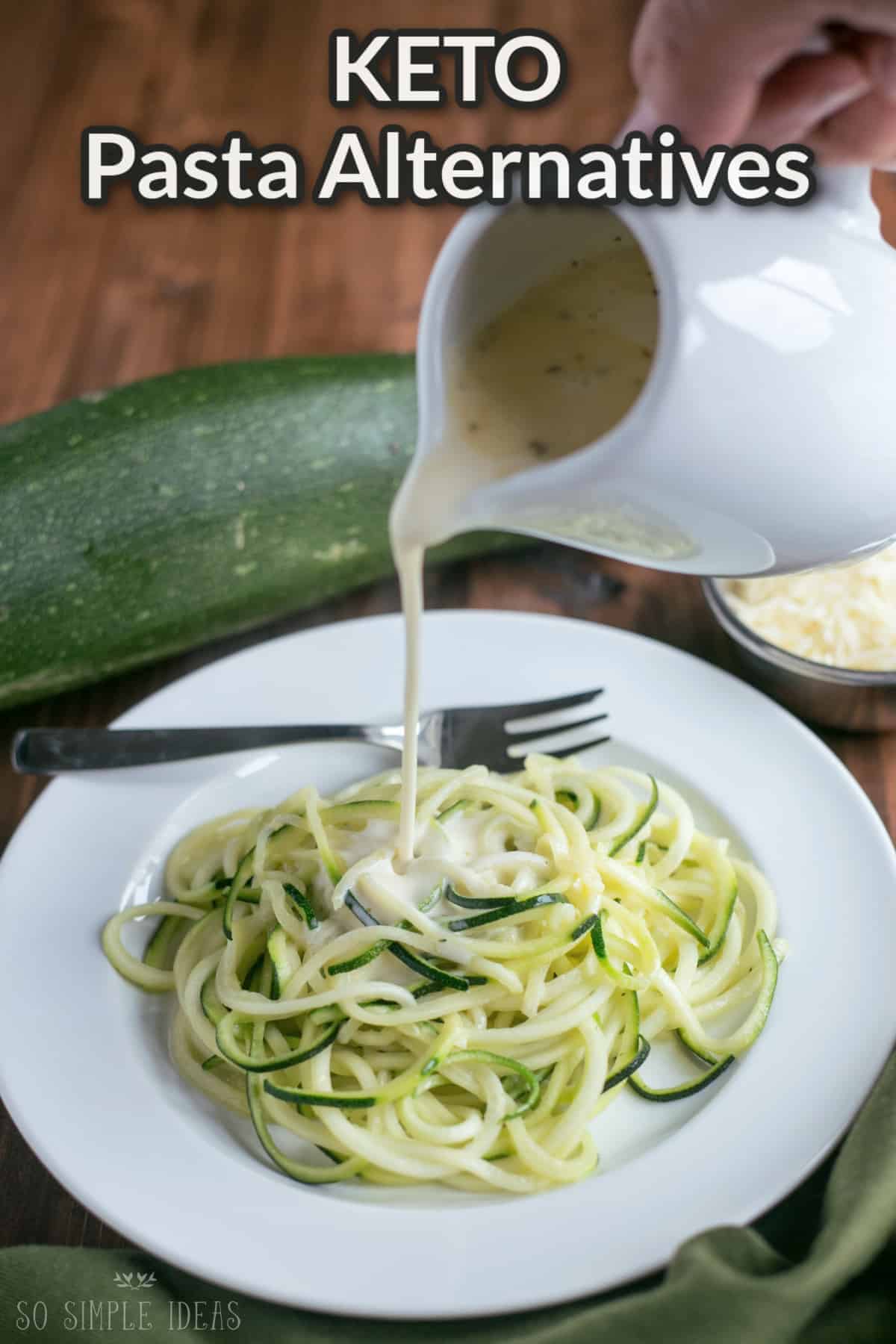 The thought of eating a ketogenic diet without pasta might cause some serious cravings. But you can easily find a pasta substitute for keto to suit your tastes.
You can enjoy low-carb macaroni and cheese, spaghetti with tomato sauce, or chilled pasta salad. Just be sure to check the macros before choosing a recipe. Some dishes may contain too many carbs for keto.
Benefits of low carb pasta alternatives
In the mood for a creamy Alfredo or a hearty vegetable lasagna? You'll find keto pasta alternatives that will give you the same taste as real-life pasta without weighing your body down.
Here are the best things about pasta substitutes for keto:
Satisfy your cravings in a low-carb way.
Good or even better taste than traditional pasta.
Healthier option because of its low calorie content and organic ingredients that are nutritious as well.
However, it is important to check the macros on any dish before you eat it regularly. That way, you'll be able to dole out the right portion and still stay in ketosis.
DIY Pasta Substitute for Keto
No need to hunt down specialized ingredients or pricey alternatives for your noodle dishes. There are a few easy homemade keto alternatives that you can prepare right at home!
1. Spiralized Vegetables
While pasta has many different types of substitutes, spiralized vegetables are one of the best alternatives. Spiralizing vegetables is a simple, quick, and easy way to make low-carbohydrate keto noodles that can be substituted for traditional pasta. And there are several ways to do it!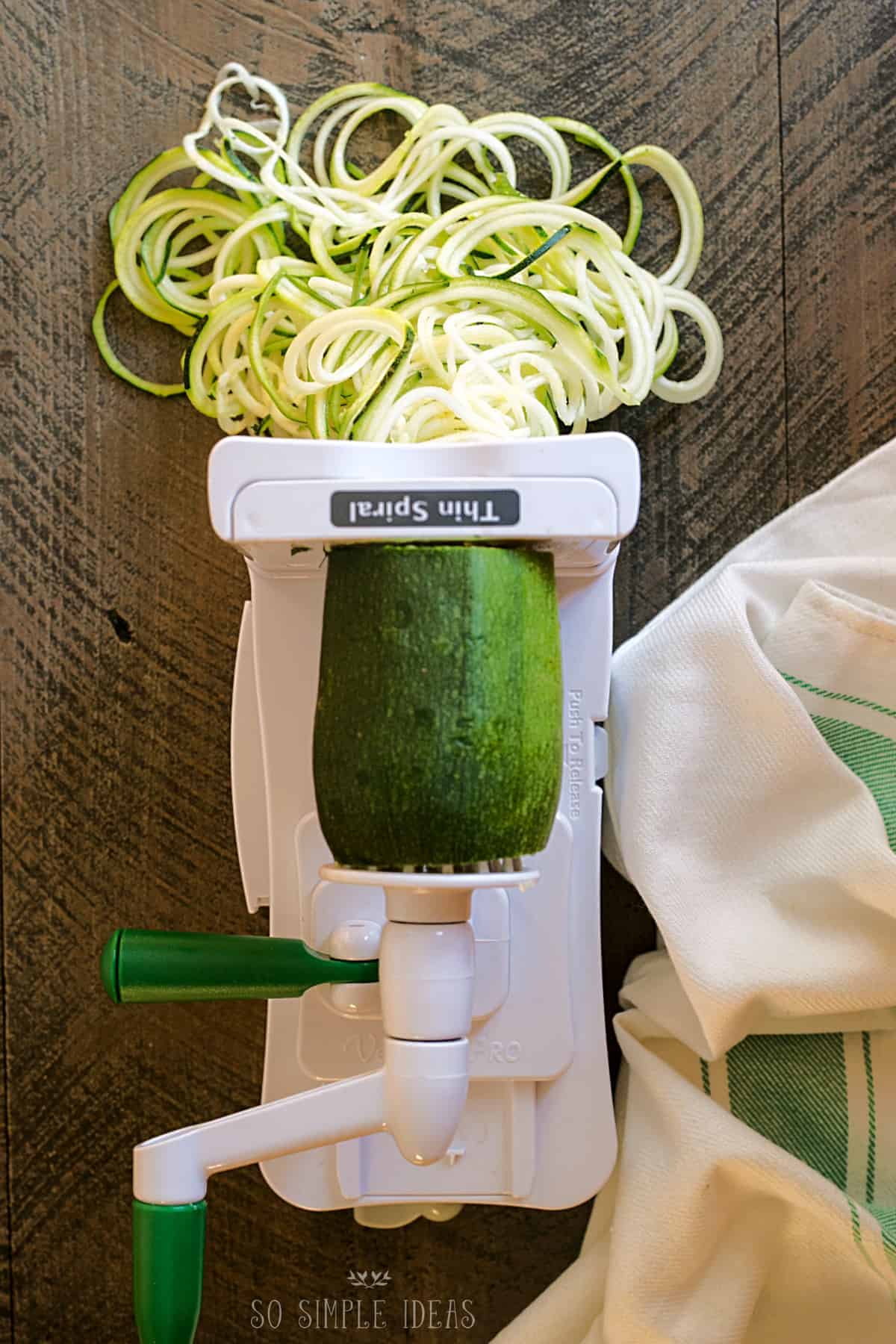 Tips for making vegetable noodles
Firm vegetables work best with this method. Choose from zucchini, carrots, turnips, beets, and cucumbers.
Use a spiralizer. This is a kitchen device designed precisely for this purpose! It cuts vegetables into long, flat strands resembling noodles. Simply trim vegetable to fit on prongs, turn the crank, and pull noodles straight as they come out. You can even buy one to attach to your stand mixer.
Cut them manually. Don't have a spiralizer? All you really need is a sharp knife. Slice vegetables crosswise and into long, flat strands resembling noodles.
Be creative with other tools. You can also use a julienne peeler, Y-shaped vegetable peeler, or mandoline to make thin, flat veggie "noodles" that are perfect for lasagna dishes.
Preparing Zucchini Noodles Correctly
Zucchini noodles, also known as zoodles, are a popular keto pasta alternative. They are light, flexible, and have a mild taste. This mild flavor makes zoodles the perfect choice for many seasonings and sauces.
Once you spiralize or slice your zoodles, be sure to drain them on a paper towel and sprinkle with salt. The salt will draw some of the water out of the zucchini, resulting in better flavor and texture.
Then, use them immediately or transfer them to an airtight container and place them in the refrigerator. The zoodles will stay fresh for 2-3 days.
You can have an egg-based, gluten-free zucchini noodle casserole as a side dish for brunch, or whip up a refreshing salad for summer. You can also use zoodles to make a big pot of chicken "noodle" soup for colder days.
2. Cabbage Noodles
Cabbage is an unconventional yet nutritious low-carb alternative to wheat pasta. It is an excellent source of folate and contains numerous vitamins and minerals including Vitamin C and Vitamin K.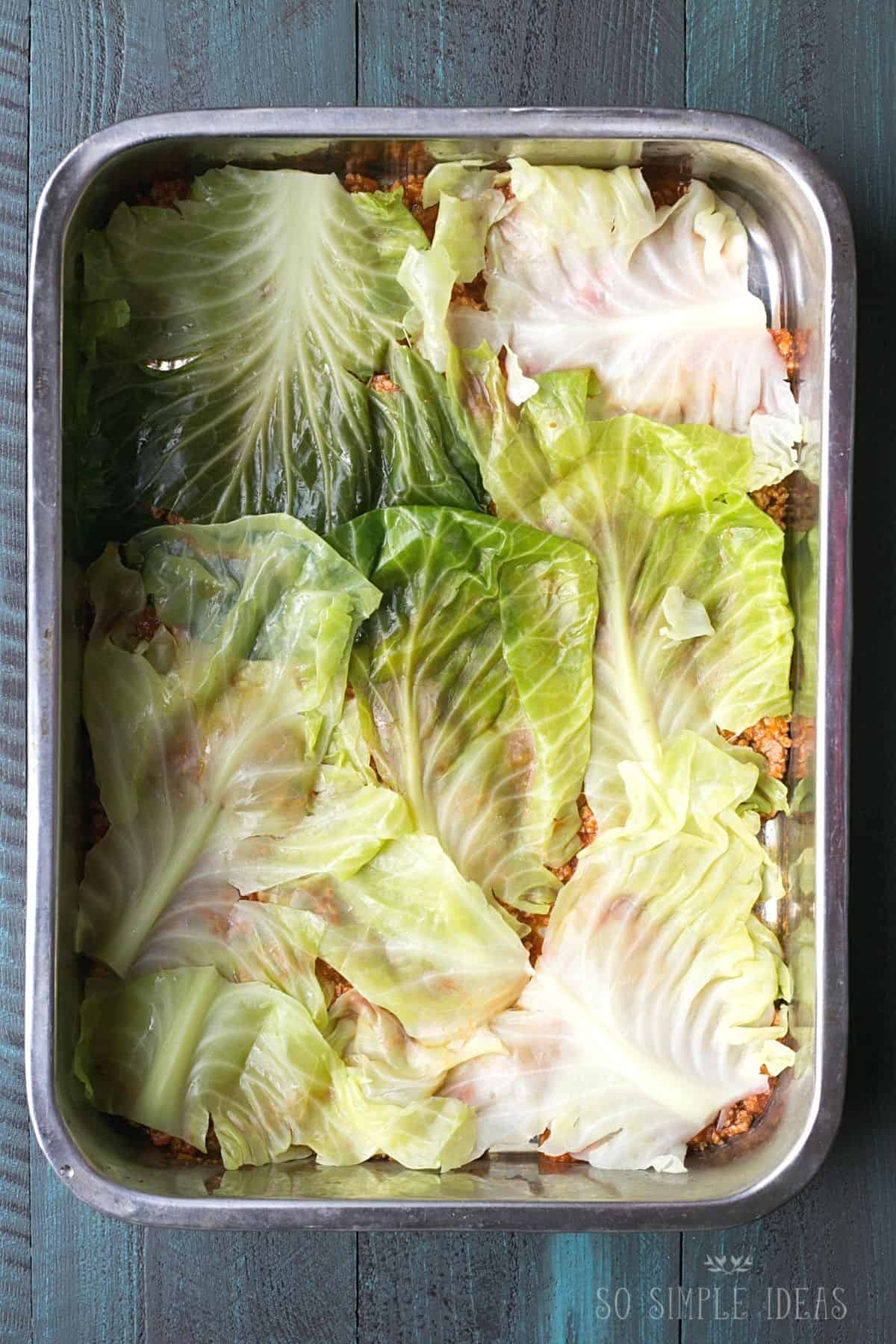 Cabbage noodles are also low in calories and fat, making them a healthy option for those who give up conventional pasta.
You can use whole or sliced cabbage leaves to make a filling and fresh-baked keto lasagna. Some also prefer finely chopped cabbage for this dish, saying it makes the lasagna easier to serve and eat.
Heads of cabbage, sliced into strips and boiled, also make a good substitute for noodles in Asian-style dishes such as pad thai or lo mein.
3. Spaghetti Squash
Spaghetti squash is another popular keto pasta alternative that can be a great way to get your daily dose of vitamin A and potassium. It is a large, yellow-orange-fleshed winter squash that originated in North and Central America. When cooked, its flesh separates into long strands, similar in appearance to spaghetti — hence its name.
There are several different ways to prepare it, including in an Instant Pot or a slow cooker! If you don't have any fancy kitchen gadgets, you can use one of these simple methods instead:
Stovetop: Poke holes all over the squash with a fork, then place it in a large pot. Cover with water and bring to boil, then simmer for about 20 minutes.
Oven: Slice the squash in half and scoop out the seeds. Place cut-side down in a baking dish and roast for 30-45 minutes at 400 degrees.
Microwave: Place a seeded squash half, cut-side down, in a casserole dish with some water and cover in plastic wrap. Cook on High for 8-10 minutes, or until tender.
Once tender, scrape a fork along the inside of the squash to remove the flesh. It will come out in strands — an easy pasta substitute for keto!
Spaghetti squash can be served with any number of different toppings, including marinara sauce or creamy Alfredo sauce. You can use it in a sweet-savory pad thai or a keto-friendly Filipino pancit bihon.
Keto Plant Based Pasta Substitutes
Slightly unique, but just as delicious — branch out an try something you might not have considered! Plus, each plant based pasta substitute is keto friendly and packed with nutrients.
4. Cauliflower
This cruciferous vegetable offers many potential health benefits, including low-carbohydrate and high fiber content, as well as vitamins and minerals. This keto cauliflower mac and cheese makes a healthy lunch on the go that tastes surprisingly close to your favorite comfort food.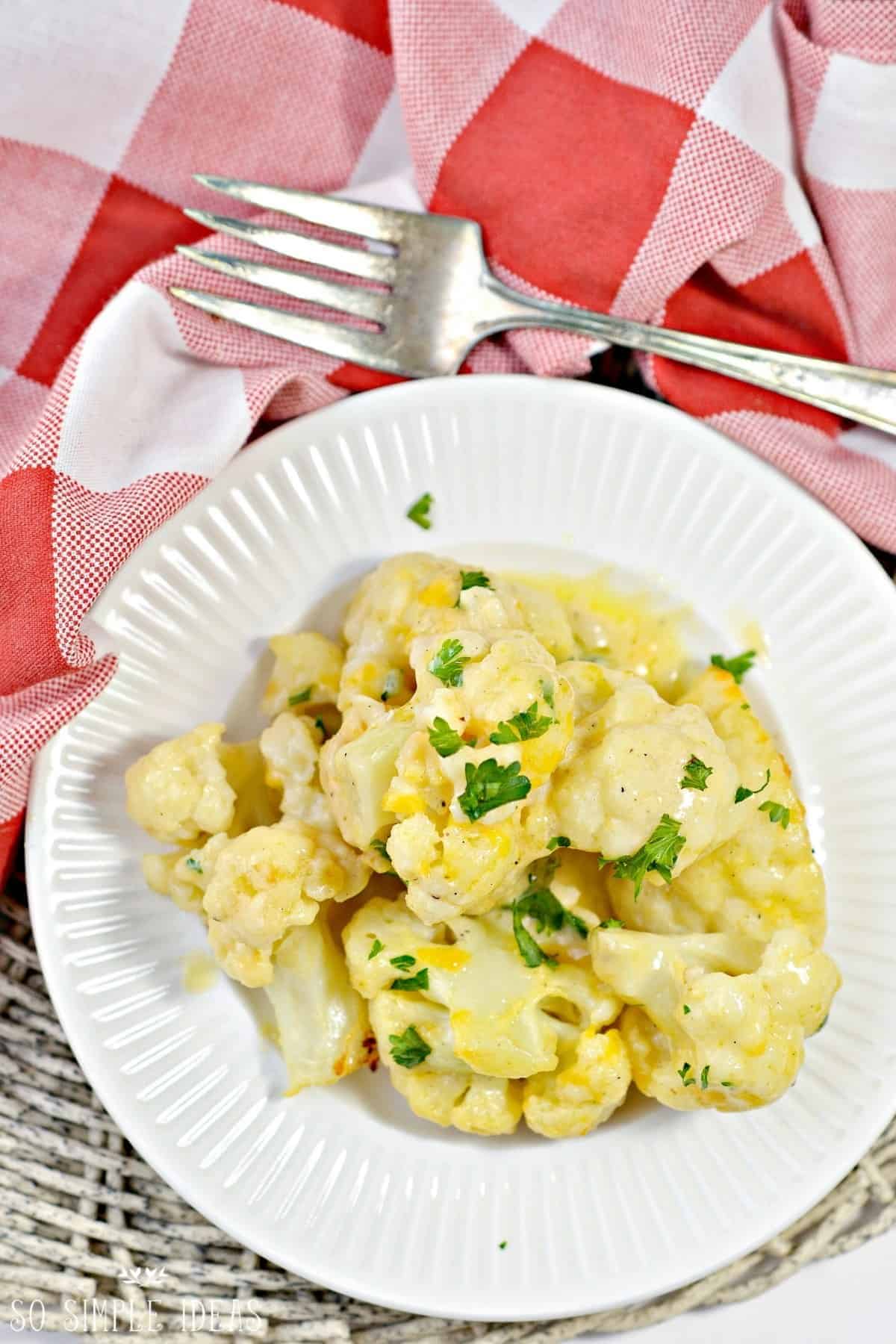 Boil it, roast it, or steam it — no matter which method you choose, it will be ready in under 15 minutes!
As one of the more versatile pasta alternatives, cauliflower can also be added to soups, casseroles, and stews as an alternative to pastas like macaroni and small shells.
5. Sprouts
If you're looking for a pasta substitute that's keto with minimal prep, look no further than sprouts! Rich in nutrients and easy to digest, sprouts are germinated seeds that have become young plants. Seeds from many kinds of plants can be sprouted, including beans, peas, grains, vegetables, and nuts.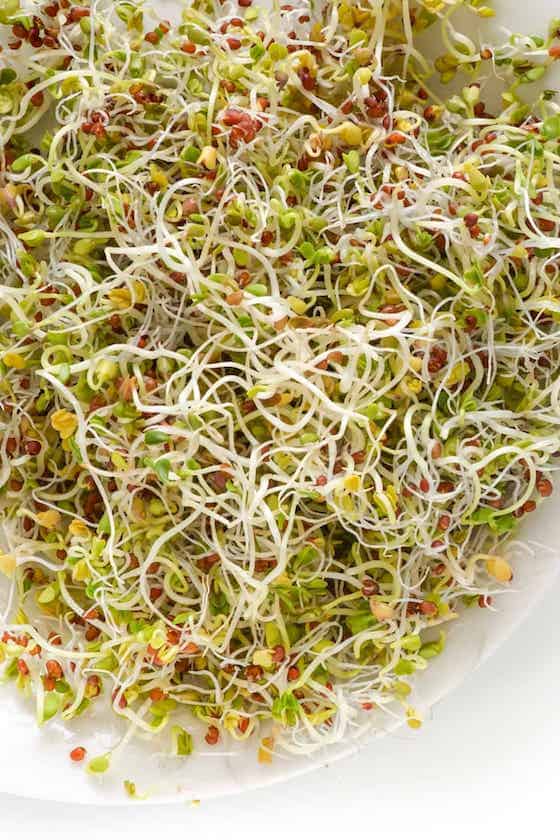 To prepare sprouts to use as a pasta substitute:
Blanch the sprouts. Boil for several seconds, then remove them from the heat.
Cool and drain. Transfer to a colander and run under cold water to stop them from cooking further. Once cooled and drained, pat dry with paper towels.
Add your favorite sauce. Pair your sprouts with sauces such as marinara, carbonara, or even a creamy pesto.
These miniature plants are packed with fiber, making them a great substitute in dishes like keto brussels sprouts salad. Plus, they're easy to cook — just add them to your favorite recipe and you're good to go!
6. Hearts of Palm
One of the sturdier keto pasta alternatives, heart of palm is a vegetable found in the core (aka "heart") of some palm trees. It can be difficult to harvest, making it a delicacy in many parts of the world.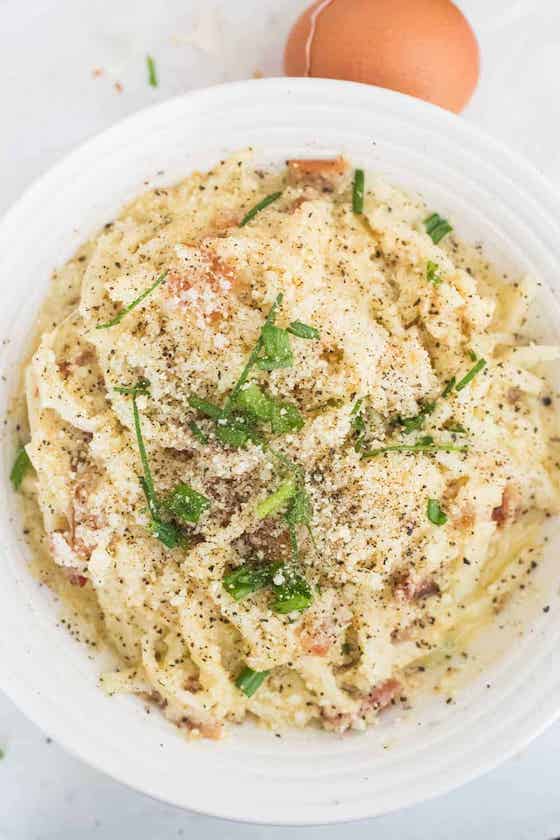 Heart of palm noodles offer a firm texture similar to linguine noodles. Its flavor profile is similar to artichokes, but it has a much subtler, slightly sweet, and nutty flavor. It is perfect for pasta dishes like keto carbonara with palm heart noodles.
Not only is it a great pasta substitute for keto, but it is often recommended as a meat replacement for vegan diets! You can find the raw version in many international markets or canned varieties in most supermarkets.
Ready-Made Pasta Substitute for Keto
If you're short on time in the kitchen, or just too tired after a long day to prep your vegetables, there are easy, storebought options available!
7. Shirataki Noodles
Shirataki noodles are a type of long, white Japanese noodles made from konjac root fiber. This traditional pasta substitute is keto and gluten-free with a pleasantly neutral flavor. Plus, they are packed with high soluble fiber, which can keep you feeling full.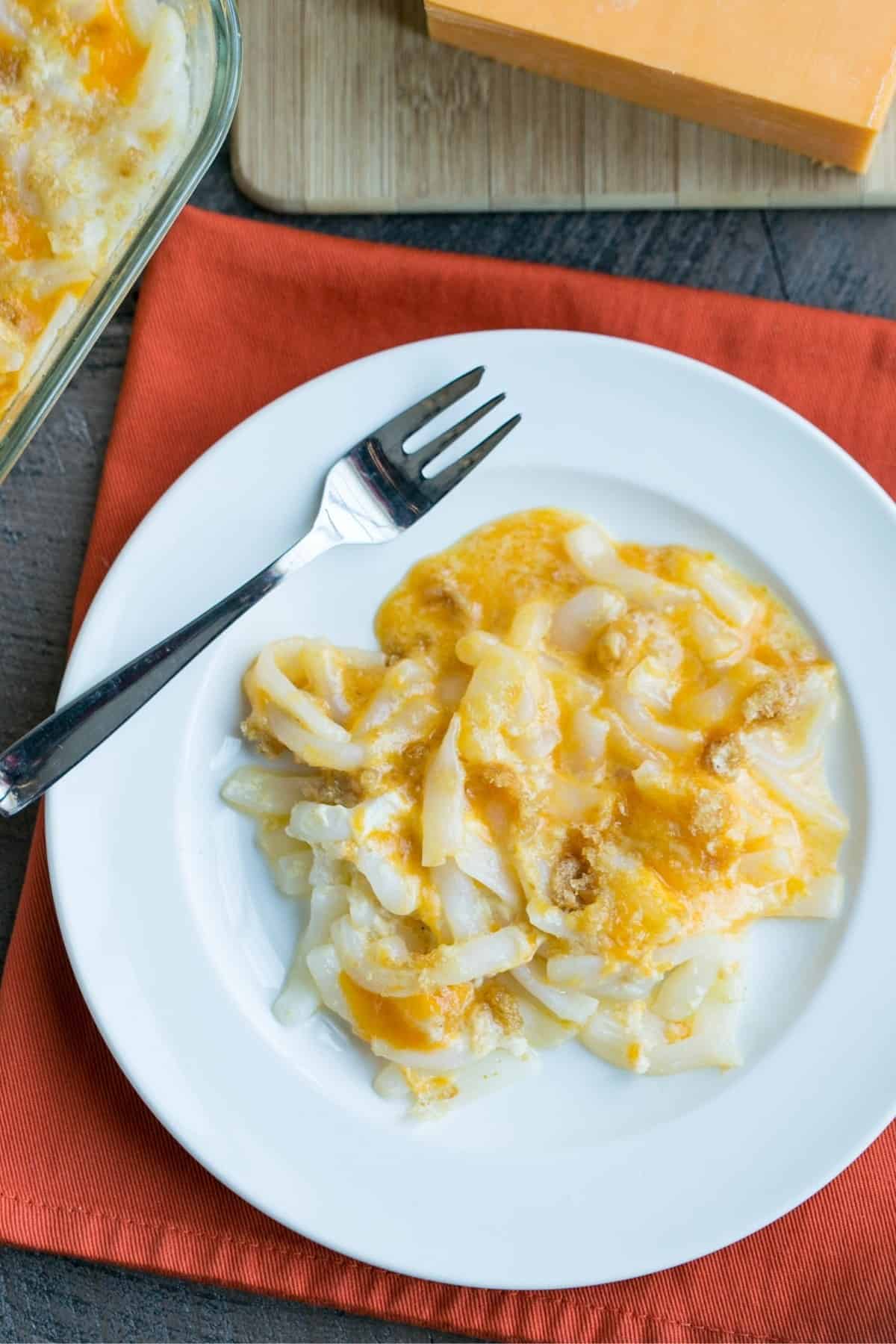 Shirataki noodles are simple to cook. Simply rinse with cold water for 30 seconds, then boil and drain.
Any pasta or noodle dish you want, you can easily whip with shirataki noodles. No wonder they are also known as miracle noodles! Try this keto ramen in a savory broth or whip up a picnic-perfect ham and cheese macaroni salad.
8. Kelp Noodles
Kelp noodles are made entirely from seaweed. They don't have a strong flavor of their own, which allows them to soak up complex flavors from other ingredients. They are often used in Asian dishes, but their neutral flavor profile works well in other cuisines, too.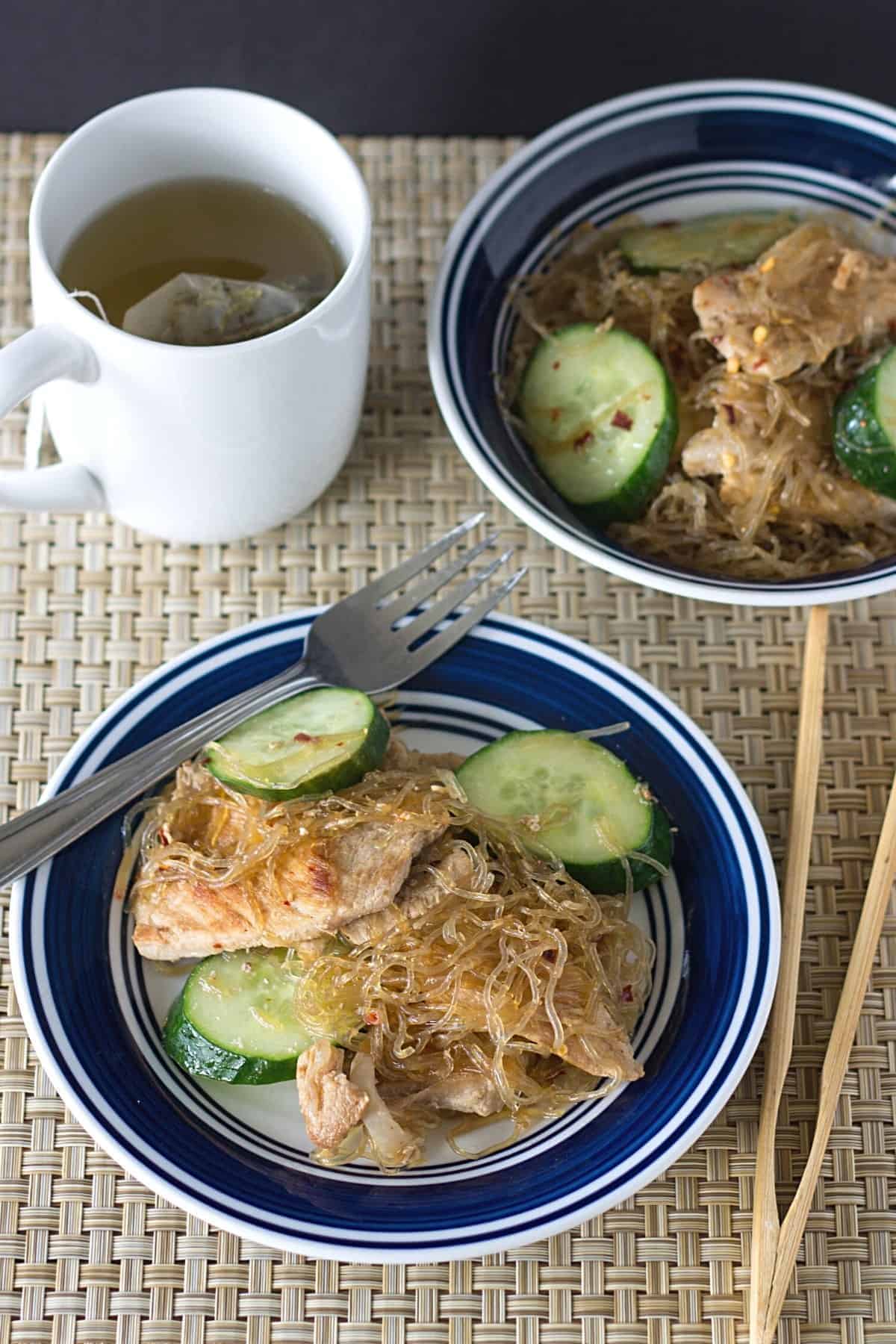 Submerge kelp noodles in warm water for about 10 minutes to soften and separate the strands. You may also need to cut them into easily chewable strands as they tend to be very long.
Naturally gluten-free, vegan, and ketogenic, kelp noodles can be used in everything from pasta salad to pad Thai. For an entire meal in one dish, try this spicy kelp noodle with pork.
9. Lupin Flour Pasta
Lupin bean flour is used in several ready made low carb pasta alternatives. Because lupin beans are high in protein and low in carbs, the flour is ideal for low carb pasta.
Lupin flour pasta is cooked similar to wheat flour, but generally cooks faster. You just boil the noodles for about four to six minutes and then drain.
The texture of low carb noodles made with lupin flour are similar to traditional pasta. They are perfect to use for a keto-friendly tuna noodle casserole and sausage goulash.
FAQs about keto pasta alternatives
If you don't see your question answered below, don't be afraid to let us know in the comments!
What's a good keto substitute for pasta?
Substitutes quite often depend on what type of dish you are making, along with your own flavor preferences and dietary needs. It's always good to have a variety of keto pasta alternatives on hand so you can choose the right substitute for each recipe.
For instance, zucchini noodles are best served in fresh salads and summertime dishes. Shirataki noodles are ideal for hot soup or broth-based recipes. Spaghetti squash noodles are an excellent alternative to traditional pasta in a tomato sauce.
What keto alternative can I cook instead of pasta?
If you follow the keto diet, you might avoid wheat pasta or other carbohydrates. However, if you would want to cook some pasta with a tasty sauce, you might be interested in trying keto-friendly alternatives. Pasta substitutes for keto can be integrated into a variety of recipes that traditionally call for pasta, such as fettuccine alfredo, marinara, and lasagna.
Just keep in mind that apart from keto alternatives, basically any noodle or pasta that is made with flour or rice is out. Pastas made with flour, such as spaghetti, ziti, penne, and fettuccini, are not keto friendly. Noodles made from rice flour and wheat flour plus eggs, such as rice noodles and egg noodles, are also off-limits on the keto diet.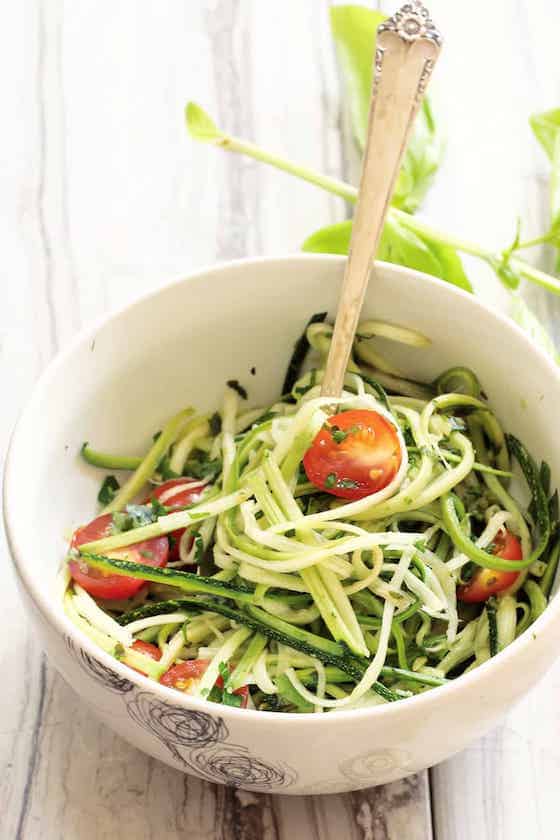 Can you have pasta on keto?
Yes, you can still enjoy pasta when following a ketogenic diet. The trick is to choose low-carbohydrate and gluten-free pasta varieties, such as the options listed above. Traditional wheat pasta is very carb heavy and not allowed with keto.
That said, not all pasta is considered the same! The overall carb content of each type of pasta will determine whether or not it can be consumed in keto-friendly quantities. Carbohydrates aren't necessarily bad for you, but too many will kick you out of ketosis and keep you from burning fat. That's why you need to use keto alternatives for pasta.
What pasta keto substitute is lowest in carbs?
Shirataki noodles are a remarkable alternative to pasta, with nearly zero calories and a high concentration of soluble fiber. ​Shirataki noodles consist of 97% water and contain 3% glucomannan fiber, making them very low in calories and digestible carbohydrates.
According to Healthline, shirataki noodles are essentially calorie-free, carb-free foods, containing about 1-3 grams of glucomannan in a typical 4-ounce (113-gram) serving.
Other Articles You May Be Interested In
If you enjoyed checking out these keto pasta alternatives and substitutes, you may also be interested with these posts: