Who says you have to go broke eating foods that are good for you? Take a look at some of the things you can include in a healthy grocery haul at ALDI without spending a lot of money!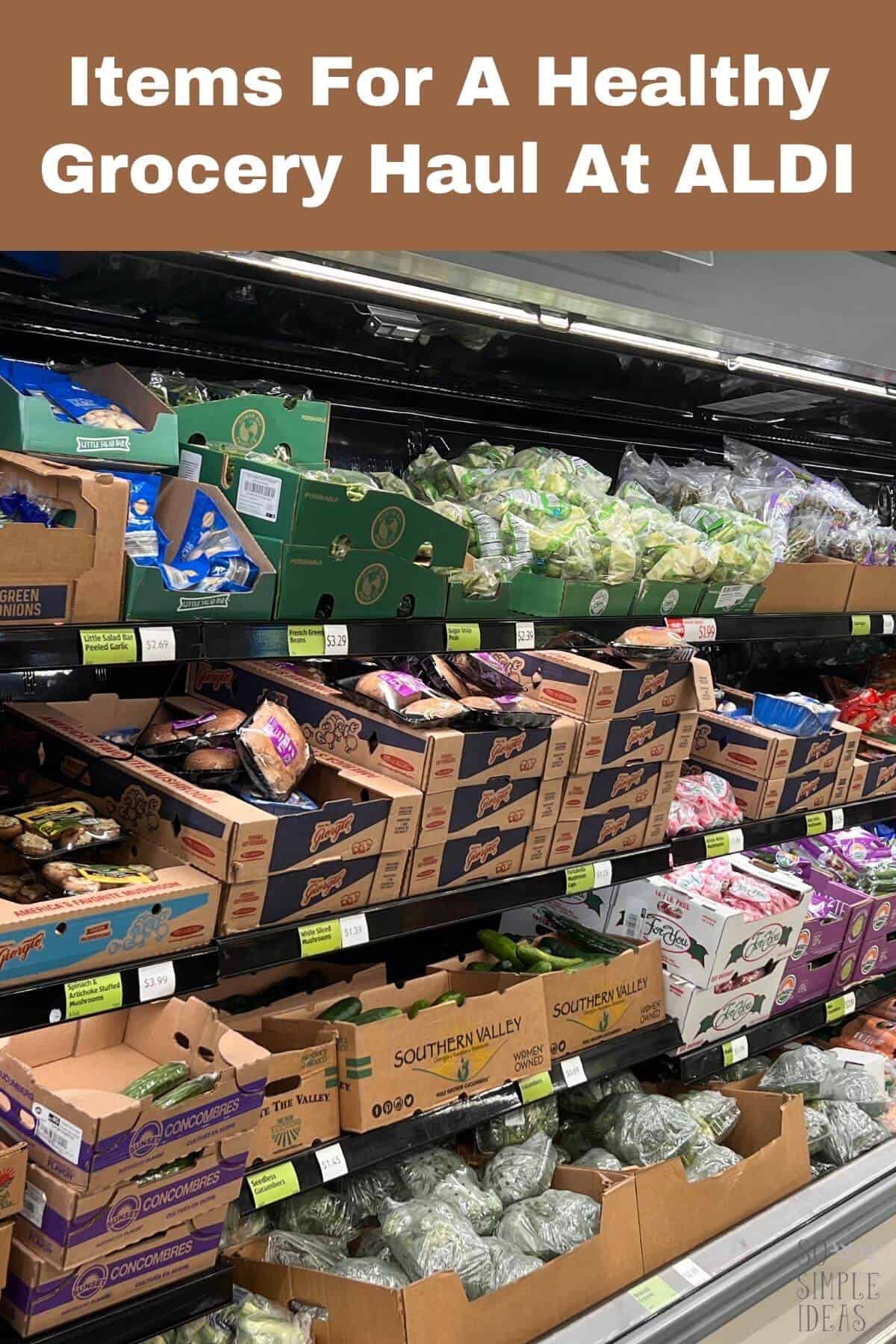 With the price of food skyrocketing, it's getting harder and harder to eat healthy foods when you are on a tight budget. The price of meat is really expensive these days so you may want to look into meat alternatives to save money.
Eating healthy doesn't have to cost a fortune. There are plenty of budget-friendly grocery list items that won't break the bank.
Sure, you can buy your bulk items, but that's not the best solution for individuals or small families.
In this post, I'm going to show you healthy options that you can buy at ALDI to save money on your next grocery haul! They even have organic options.
Pantry staples
I get a lot of my staple items at ALDI because they have the best prices in my area. Here's some items to include on your shopping list for healthy eating.
Almond flour
I do a lot of baking with almond flour. It's the perfect gluten-free flour to use for cookies like my almond flour peanut butter chocolate chip cookies.
Chia seeds
Chia seeds great for making a low-carb chia pudding. But they are also perfect for sprinkling on a salad, in a morning smoothie, or on top of yogurt.
Peanut butter
It should be no surprise that my 3-ingredient keto peanut butter cookies and peanut butter fat bombs are top recipes on this site. And ALDI sells peanut butter with no added sugar for a great price to use in these recipes.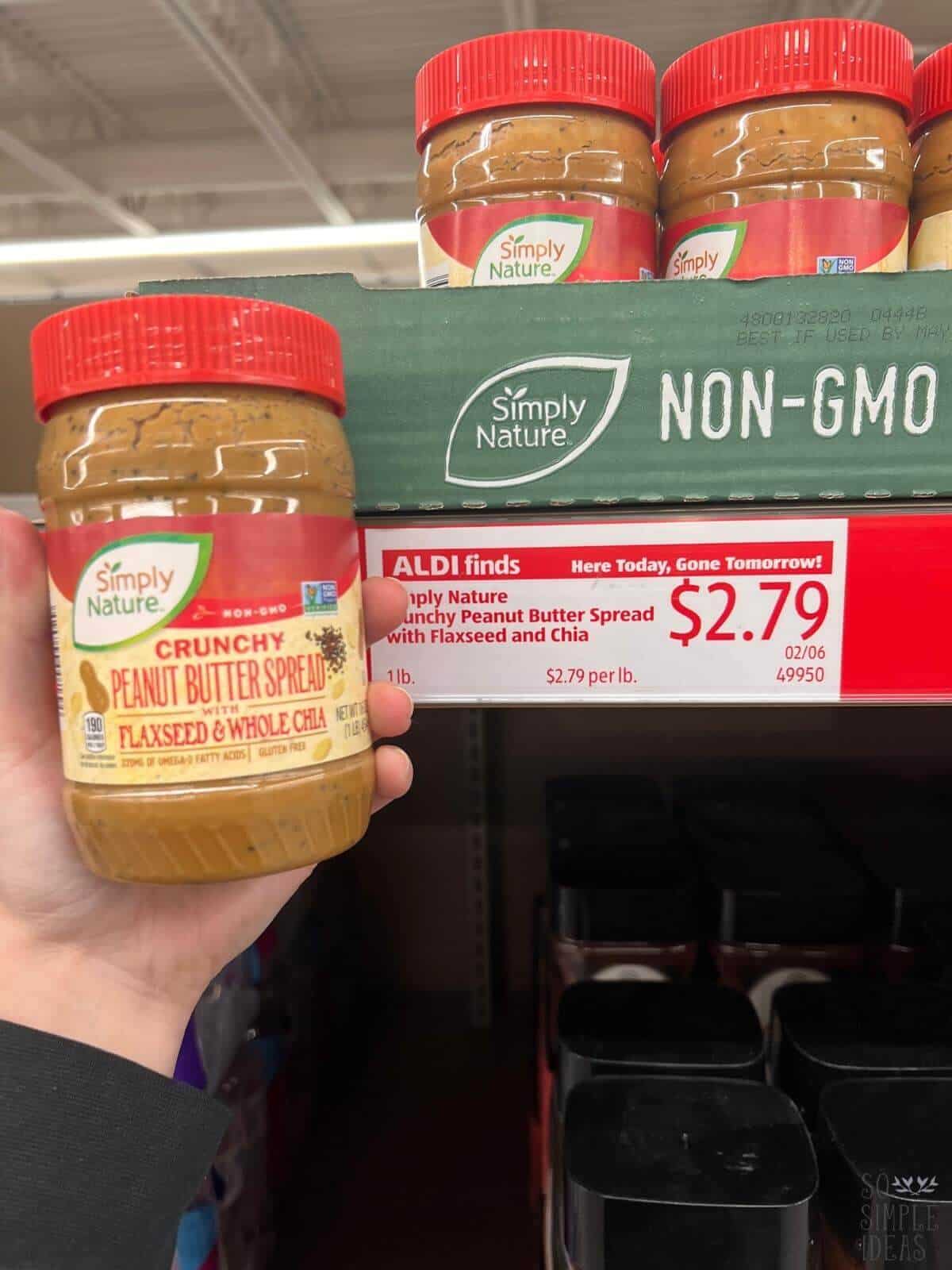 Almond butter
When it comes to nut butters, almond butter is my favorite because it has a very neutral taste that works well in many recipes. I use it to make almond butter balls and an easy keto bread.
Olive oil
If you do a lot of cooking, you probably already know about the health benefits of using olive oil in your recipes.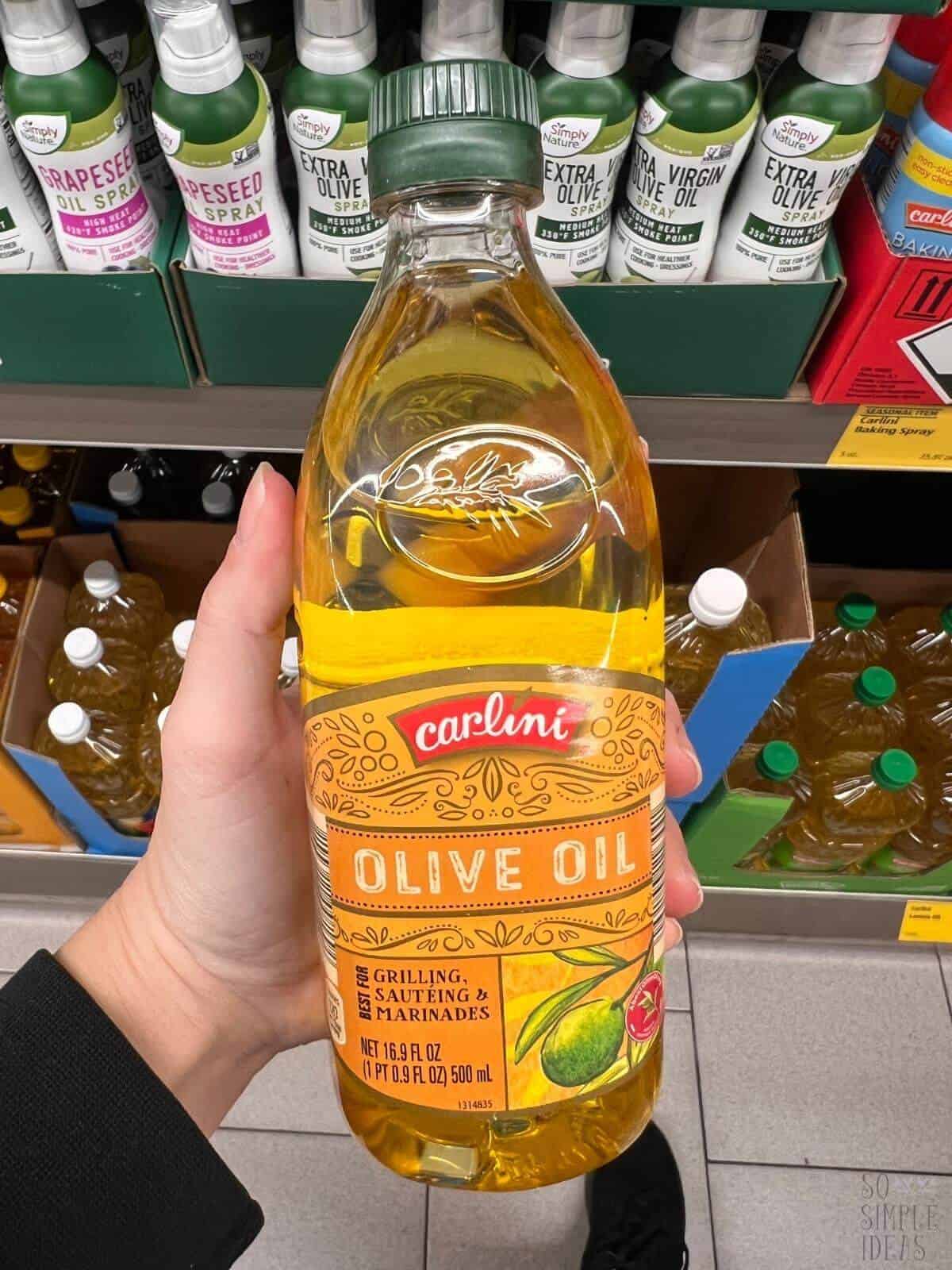 Coconut oil
When I went dairy-free, coconut oil was my top replacement for butter. I even used to spread the butter flavored kind on my gluten-free coconut flour bagels.
Salad dressings
When it comes to quick meals, salads can't be beat. But they can taste really bland. So you'll want to top them off your favorite dressing. ALDI has plenty of salad dressing
Pasta sauce
Even if you don't eat whole grains, you can make a lot of easy recipes with
Fresh foods for a healthy grocery list
You'll want to stock up on a week's worth of fresh produce at a time so it won't spoil in the refrigerator.
Fresh fruit
There are a lot of great deals on fruits at ALDI. They even have organic berries at a decent price.
Oranges and bananas are a couple of the least expensive fruits you'll find at the supermarket. Both these fruits have hard shells, which means that if you're trying to pinch pennies, these two are ok to buy even if they're not organic.
Berries, apples, and other fruits that don't have a shell or peel are more susceptible to absorbing pesticides and other harmful spraying agents. So you may want to keep that in mind when buying fruit.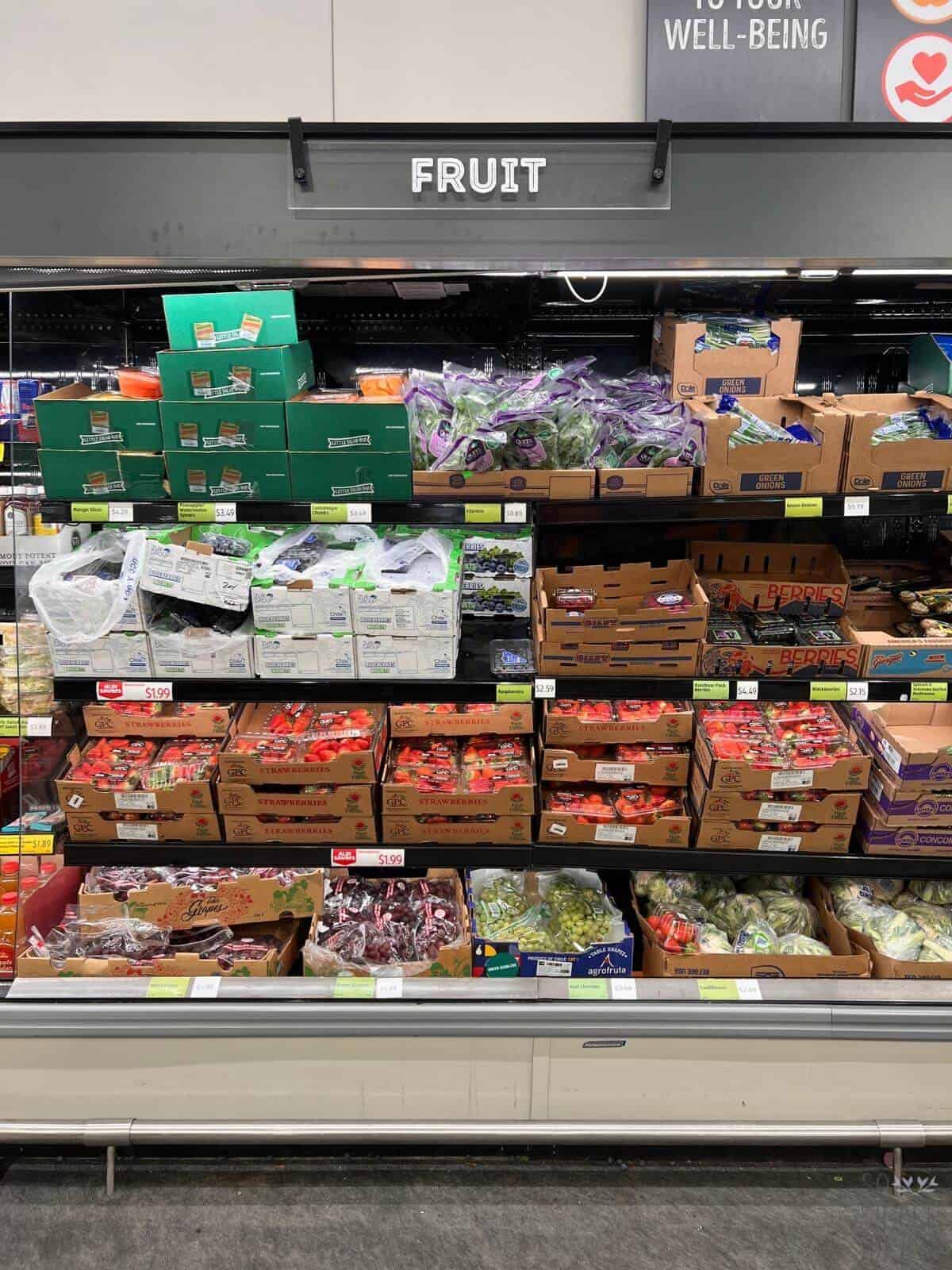 Vegetables
Spinach is good for you, too, and your budget. A bag of baby spinach is very inexpensive. You can add it to salads, omelettes, veggie juices and even a stir-fry. Spinach is rich in iron and high in calcium, vitamin C, and vitamin K. It also has lots of antioxidants.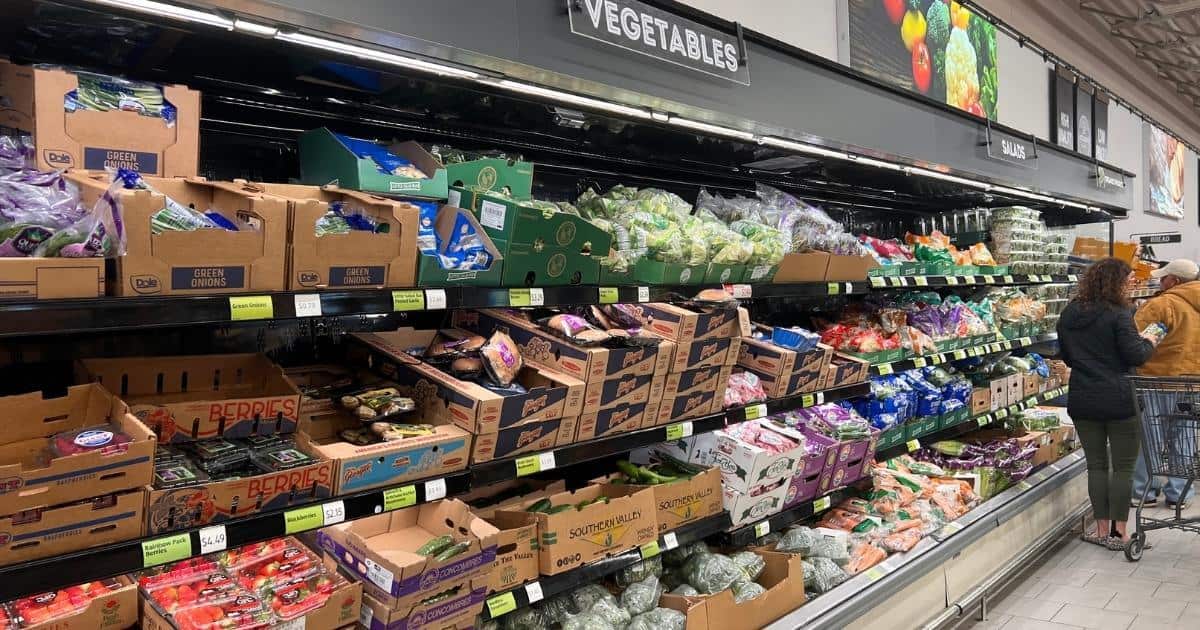 Meat
ALDI sells whole chickens at a decent price. You can roast one up to easily feed a hungry family of four or more. The remaining bones can then be placed in a slow cooker to make a hearty, savory bone broth.
Ground beef is another budget-friendly option.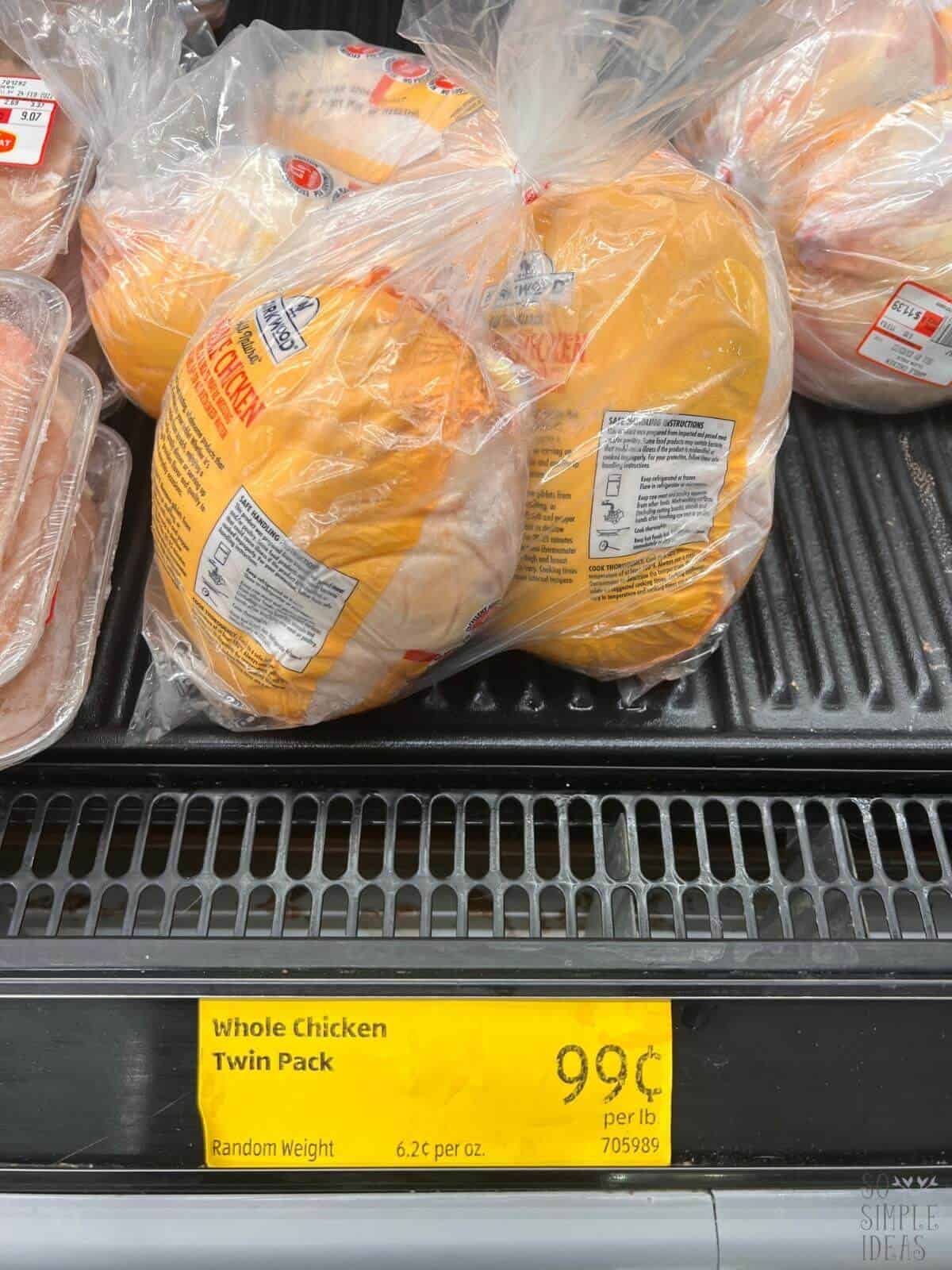 Frozen Foods
Buying frozen veggies is a great way to stock up without worrying about your vegetables spoiling. Plus, they are just as healthy as fresh. They are fairly inexpensive too!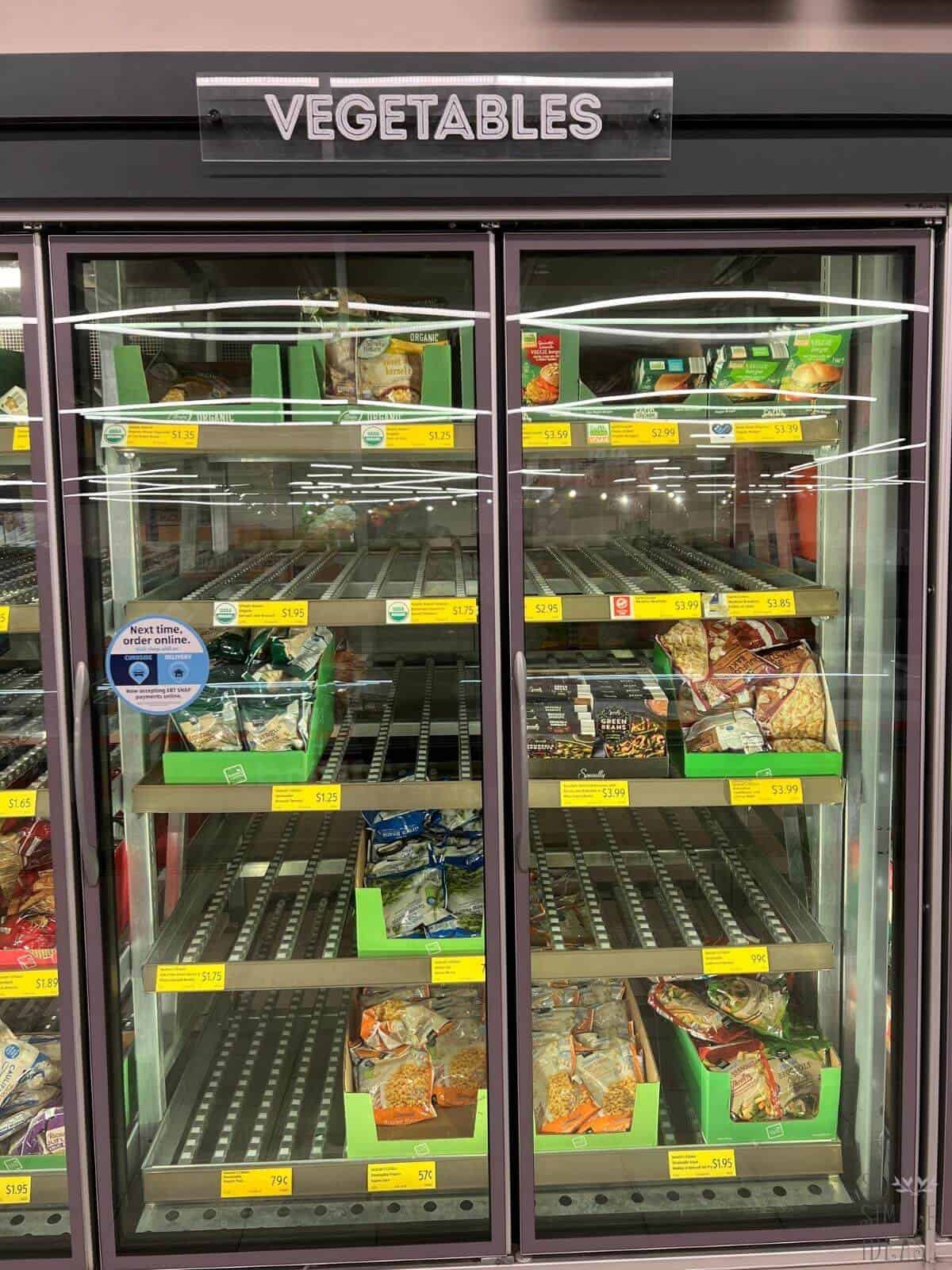 Related articles
Need a few more ideas on how to eat healthier without spending a lot? You may want to check out these posts too.