Will the "less is more" philosophy of minimalist living make you happier? For thousands of people, learning how to begin living a minimalist lifestyle is the first step to experiencing more joy in life.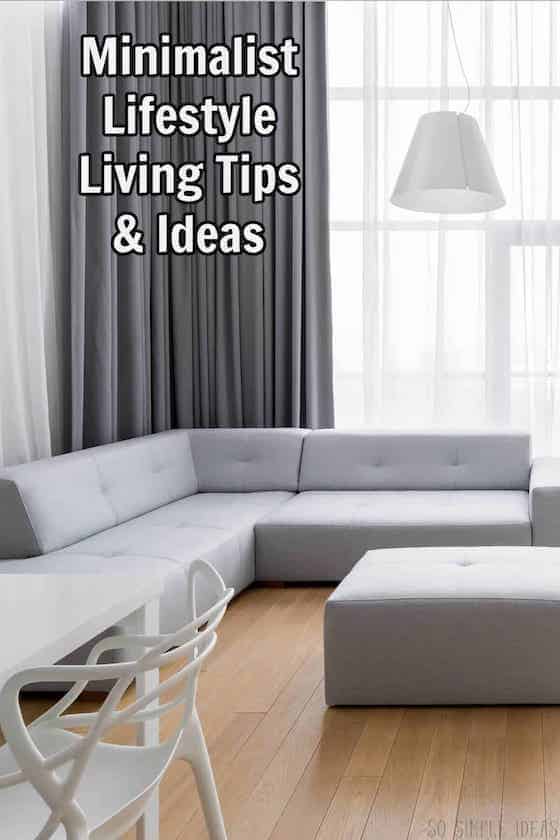 Over 10 million Instagram don't lie. The hashtags "minimalist" and "minimalism" indicate that the living simply movement is exploding.
Living A Minimalist Lifestyle In a Small Home
Have you heard about the tiny house movement? Living in a small home is certainly one aspect of simplifying your life.
Whether it be because of financial circumstances or simply the desire to simplify, the interest in tiny houses is booming. Just look at how many tiny house TV shows there have been like "Tiny House, Big Living" on HGTV.
It's not known exactly how many people live in tiny houses. That's because tiny homes don't require the same building permits as regular size homes.
One reason for the growing interest in small home living is cost. According to these micro home statistics, the average tiny house costs $23,000.
Another reason to downsize your living area is environmental factors. Consider that an average home in the mid 1970s was 1,525 square feet. Today, that figure is nearly 2,600 square feet.
A smaller home means less of a carbon footprint.
And the paradox is that as homes are growing in size, the average size of the American family is getting smaller. In the mid 20th century, the average American household had 3.67 people. Today, it's close to just 2.5.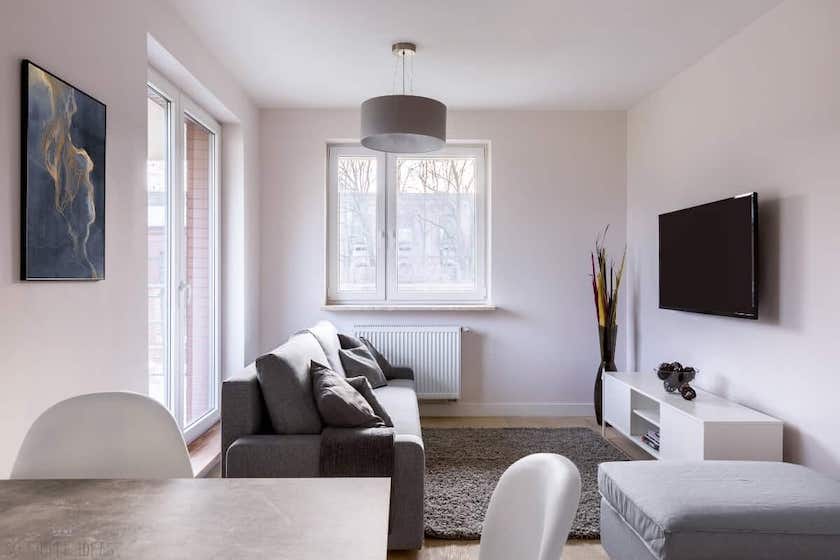 Minimalist Lifestyle Tips For De-cluttering
Will living in a 250-square home suit you? It's not for everybody. Eventually, you may become obsessive about simple living because it can become an addiction.
Before you purchase a smaller home, you'll need to learn how to de-clutter and keep household items to a minimum. If you can balance getting rid of things you really don't need and maintaining order, you'll be happy with this simpler lifestyle.
But regardless if you live in a tiny home or stay in your current place, you need to organize your space. To get started, just dive in and get rid of stuff by tossing them in a trash bag or box.
Ask yourself if you really need the material possession. If it's something you rarely use or have not used in quite a while, ditch it.
Do you really need two different sets of measuring cups? And do you really need 10 pairs of jeans?
Reducing the amount of possessions you have is a critical part of living a more simple lifestyle. Allow yourself several weeks if not months to achieve the de-cluttering process.
If you get rid of all the stuff you think you don't need all at once, it might feel like an intense detoxification. The first few days, you might feel lousy but then your body gets used to it.
With this in mind, do little by little. Work on one room at a time and take your time.
Make sure you don't just throw away all your stuff. Instead, donate it to a community resource center like a Goodwill or Salvation Army.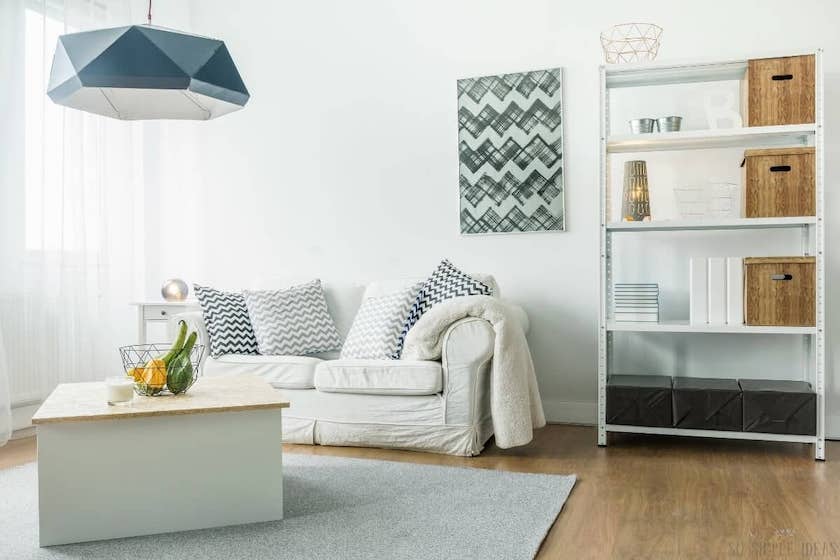 What Is Minimalist Living
There's far more to the minimalism movement than getting rid of stuff you don't really need. Without doubt, the movement is a reaction to the big influence of capitalism on American society.
More and more people are realizing that buying and having lots of stuff does not make you happy.
Do you want to save money? And lead a more environmentally-friendly lifestyle? These are certainly key aspects of the minimalist lifestyle.
But there's more to the movement than wanting to do more with less and save money and the planet.
For instance, simplifying your life may spill over into your social life. You may end up spending less time with others who don't make you happy, regardless of how long of a history you have with them.
Here's an example. Suppose you have a friend from high school. Over 20 years later, you still spend a lot of time with this friend.
But your friend is into "keeping up with the Joneses." Whereas you, you're living a minimalist lifestyle.
Gradually, you realize your values are very different from those of your high school friend. Consequently, the two of you eventually drift apart.
When you simply your life, you may end up having more free time. Instead of spending lots of money joining your friends for brunch, which you didn't really feel like doing in the first place, you go for a hike.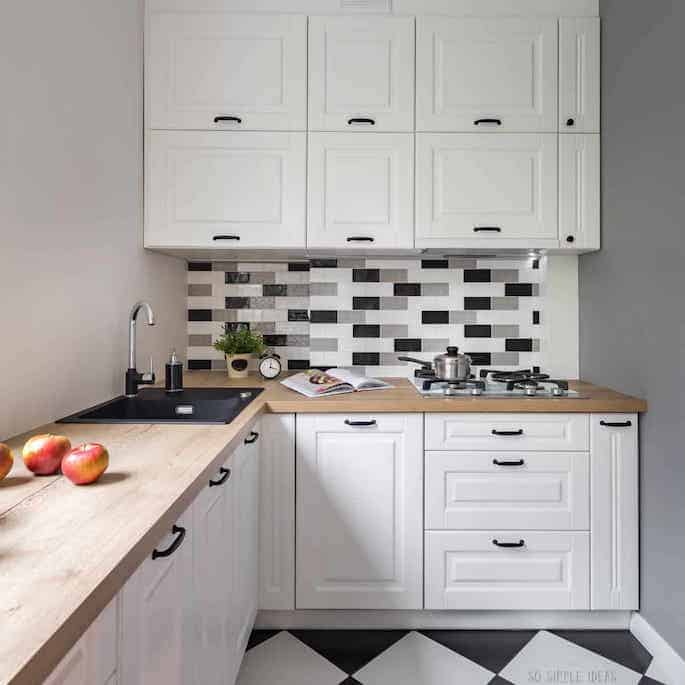 Minimalist Living Room Ideas
When setting up your living areas, keep furniture to just the essentials. The look should be simple and clean without any clutter.
There also shouldn't be anything too busy going on in the room. Furniture pieces should be solid colors with basic styling. You can even make your own using easy DIY IKEA hacks.
The best color themes for a minimalist room are whites or lighter neutrals with darker or brighter hues sprinkled in. Everything in the room should be clean and smooth to keep a tidy feel.
If you need some minimalist living room ideas, you'll find lots of inspriation at Home Designing.
Living A Simple Minimalist Lifestyle
As you can see, the end result of this movement is more than mere economics.
However, the rising cost of living is the proverbial elephant in the room.
In many cities such as San Francisco, New York, and Boston, you need to earn around $100,000 a year to live comfortably.
As a result of the exorbitant rents and mortgages in many areas, more people are fleeing to greener and cheaper pastures.
There are dozens of influencers who blog about the minimalist movement. Some of these people were living in these expensive cities.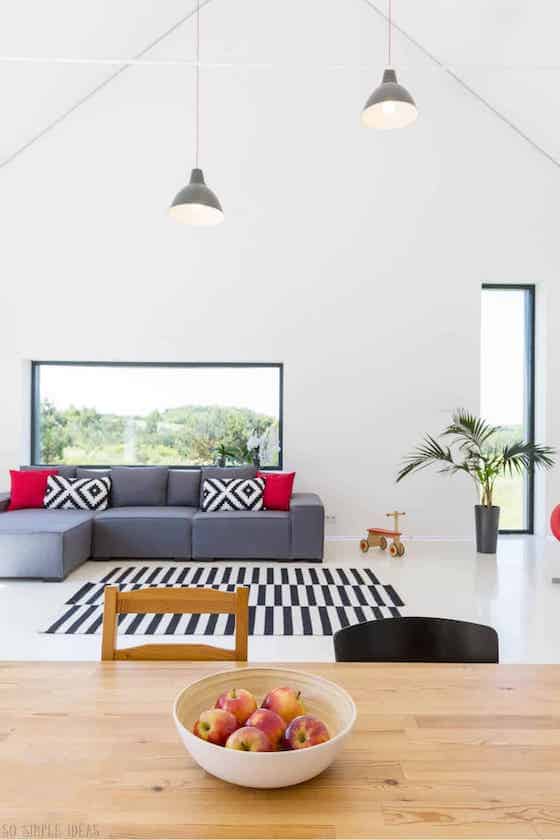 Even though many of these simple living devotees had high-paying jobs, they were not happy with their life.
So they ended up moving somewhere cheaper. Somewhere where you can put a tiny house on a plot of land.
And on this land you can garden and grow your own veggies to eat healthy and save money. In addition, you don't have to earn as much money when you don't have a hefty mortgage. Thus, you can spend more time outdoors.
Maybe you'll be happier getting rid of your TV, too. As a result of not having TV, you'll read more books.
Speaking of books, perhaps you'll have time to write that great American novel.
Furthermore, you'll have time to learn new things. Maybe you'll learn how to play an instrument or play chess.
Whatever your reasons for wanting to simply, a minimalist lifestyle can indeed make you happier. Just realize that living like a Zen Buddhist monk may take time.
Adjust to the new lifestyle incrementally to avoid any detox symptoms of downsizing.
Home Organization Resources
Keeping things neat and tidy is key to living a minimalist lifestyle. If you need some help in this area, be sure to check out these articles on organizing your home.