When it comes to the area in the house where kids play, one of the main goals is to keep the space organized and functional. This can be a challenge, but with a little bit of creativity, it can be done. Here are some playroom organization ideas to help get you started.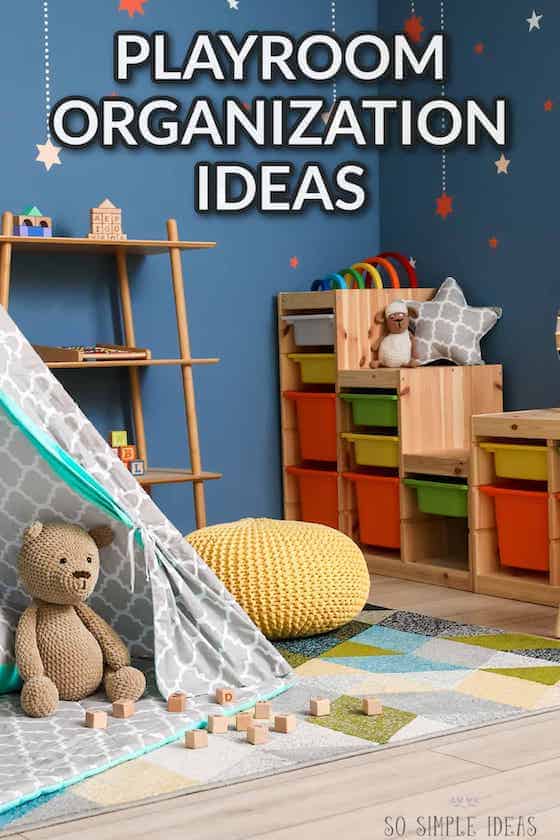 There are so many benefits to keeping your kids room organized. Not only will it be more fun for your kids to play in, but it will also be easier for you to keep an eye on them and find what you need.
A cluttered and disorganized playroom can quickly become a nightmare for parents. Not only is it difficult to find what you need when everything is thrown around, but a messy playroom can also be a safety hazard. Fortunately, there are many ways to organize the room without spending a lot of money or taking up too much of your time.
If you're like most parents, you want your child's playroom to be a fun and organized space. But with so much to choose from, how do you know where to start? These playroom storage ideas will help you get your playroom in order.
Toys
One of the easiest ways to keep the room organized is to tackle kid toy clutter by having designated areas for different types of toys. This can include a section for dolls, stuffed animals, cars, blocks, and anything else your child might want to play with.
Toy storage is critical for any playroom, but it can be tough to figure out the best way to do it. One option is to sort and store toys by type in storage bins. This makes it easy for kids to find what they're looking for and keeps the playroom neat and tidy. Here are some tips on how to do it:
Start by sorting toys into categories: dolls, stuffed animals, cars, action figures, etc. This will make it easier to find what you need when you need it.
When you have a lot of toys, it can be tough to keep everything in place without some kind of toy storage. To make things easier, try storing toys in labeled bins or baskets. This will keep them organized and easy to find.
The best toy organization system for smaller toys has angled shelves with plastic bins. There are many styles available to fit all budgets. A budget friendly basic one is all you need to reduce toy clutter.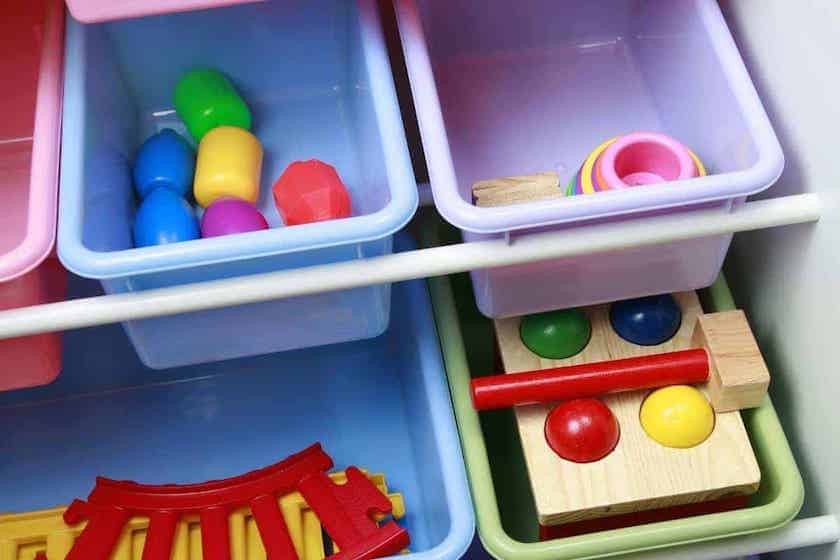 Art supplies
Keeping your art supplies organized and accessible is key to having a productive art space. Not only will everything be within reach, but you'll also be able to keep your work area tidy. Here are a few ideas to get you started:
1. Use bins or baskets to store your supplies. This will help you keep everything separate and easy to find.
2. Hang a pegboard or corkboard on the wall and store your supplies on it.
Storage solutions
There are many different types of shelves and storage solutions available on the market. Some people might be overwhelmed by all of the choices. However, with a little bit of research, it is easy to find the perfect organizer or shelf for your needs.
One type of shelf that is extremely popular is the wire shelf. These shelves are often used in garages and basements because they are durable and can hold a lot of weight. Another popular type of shelf is the storage bin.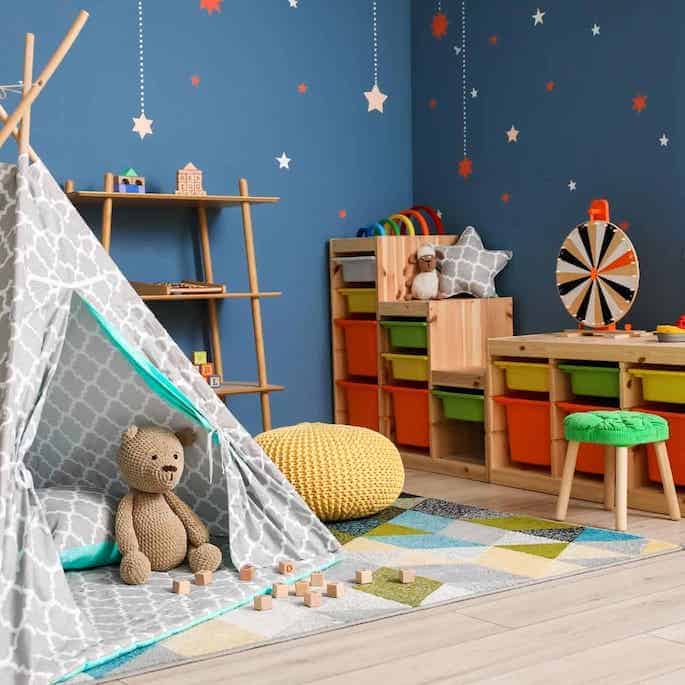 Furniture
It's no secret that kids love to play. And what better place for them to do so than in their very own playroom?
If your child's playroom is cluttered and messy, it can be difficult for them to find what they need and can be a distraction from their playtime. But with a little organization, your child's playroom can be clean and organized, giving them the perfect space to have fun.
Shelves
When it comes to playroom organization, shelves are your best friend. Not only do they provide a place to store toys and board games, but they also act as a divider, keeping the room looking neat and tidy.
If you're short on space, consider installing shelves along one wall of the room. They are the perfect for book storage too.
Cubes
Cubes are a great way to organize a playroom because they can be used to store a variety of items. For example, you can use cubes to store toy cars, blocks, dolls, and other toys. Additionally, cubes can be used to create seating areas and play tables. You can also use cubes to create walls that separate different areas of the playroom.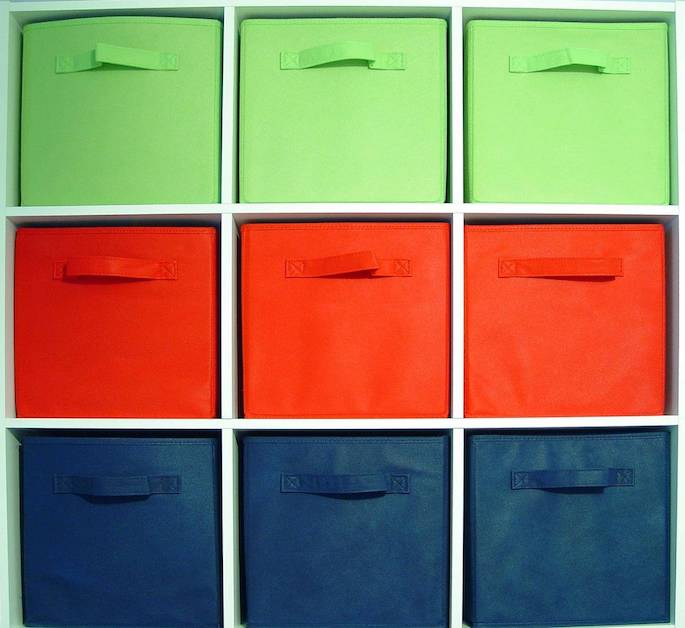 Table and chairs
One of the best ways to keep your home's play space organized is to use a table and chairs. This way, they have a designated space for doing homework, playing games, or working on projects.
Beanbags
Beanbags are a great way to make a playroom more organized and functional. They can be used as chairs, tables, or even storage bins.
There are many different ways to use them, so you can customize your playroom to suit your needs. Beanbags are easy to move around, which makes them perfect for small spaces.
Flooring
One of the most important decisions you'll make when designing your child's playroom is what kind of flooring to put down. Not only does the flooring need to be durable and safe, it also needs to be visually appealing and easy to clean. Here are a couple things to consider when choosing flooring for a playroom:
Use age appropriate material. If you have a toddler, you'll need flooring that is soft and safe to walk on.
Consider the activities your child will be doing in the room. If they are going to spend most of their time playing with their toys, choose flooring that is easy to clean and won't scratch easily.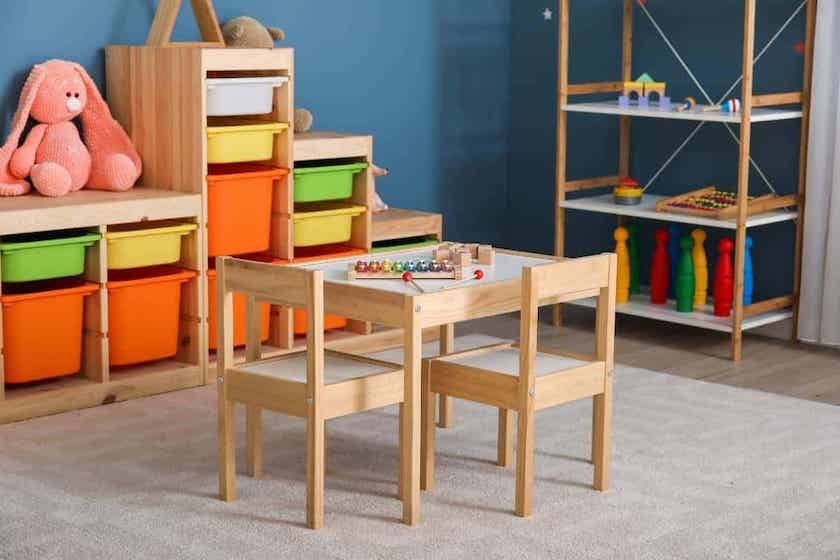 FAQs about playroom organization
What is the best way to organize a playroom?
There is no one-size-fits-all answer to this question, as the best way to organize a playroom will vary depending on the specific needs and preferences of the people using the room.
What are some of the best storage ideas for a playroom?
Store toys in labeled boxes or bins. This will make it easier for your child to find what they are looking for and will help keep the kids toys organized. A bench storage or ottoman is perfect for organizing toys, blankets, or pillows.
Hang shelves on the walls to store books, puzzles, and other small items.
How can a playroom space be maximized?
There are a few ways to maximize a playroom space. One way is to use storage furniture that also serves as a toy box or bench. This can help to keep the kids playroom tidy. Another way to maximize the space is to use vertical space. Wall shelves, hooks, and cabinets can be used to store toys, games, and other items. Finally, using bright colors and fun patterns can help to make the playroom more inviting and enjoyable for children.
How can a small playroom be organized on a budget?
A small playroom can be organized on a budget by using storage containers and furniture that can be multi-purpose. For example, a toy chest can also be used as a bench, and shelves can be used to store toys as well as books and other items. Additionally, choosing brightly colored furniture and accessories can help to make the space feel cheerful and fun.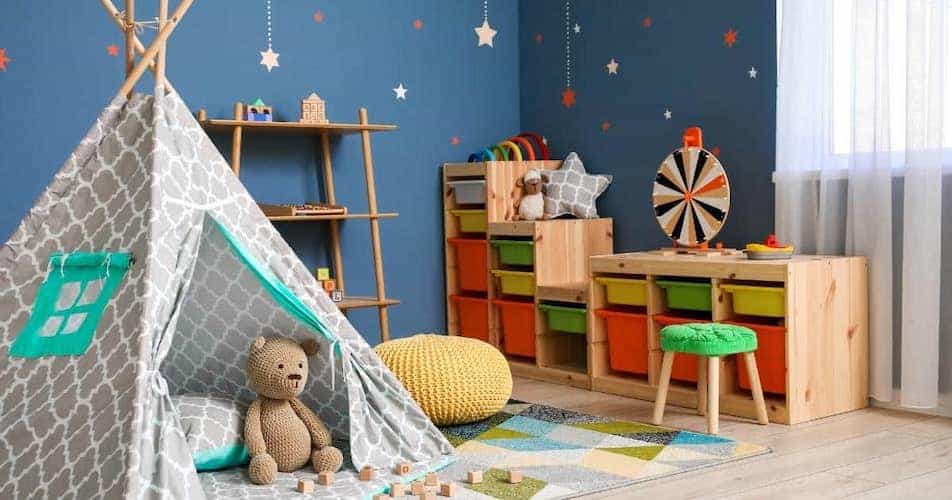 Takeaways
A playroom is a great place for kids to have fun and be creative, but it can also quickly become cluttered and chaotic. Fortunately, there are some simple tips you can follow to keep your playroom organized.
First, designate a specific spot for each type of toy. This will help prevent clutter and make it easier for your child to find what they are looking for. Second, create storage solutions that are specifically designed for kids' toys.
Related
Need some ideas for organizing other areas in your home? Be sure to check out a few of our other posts.